Follow these steps to add a user* to the MediRecords Community:

Click More to reveal a drop-down list
Click Settings
Click Subscription Details
Click Users
Click the tick-box next to the name of the User being added
Click Edit User
Click Biography
Add a professional high definition image of the User (Image should be 400 x 400px)
Click the Add user profile to the MediRecords Community and Contact list.
Let your clients know more about who they will seeing. A friendly and informative biography will go along way in helping their patients to feel welcome and at ease.
Include any Sub-specialities the user has
Display all Languages the user is proficient with
Add the users qualifications. Qualification details must be completed for any provider that prescribes!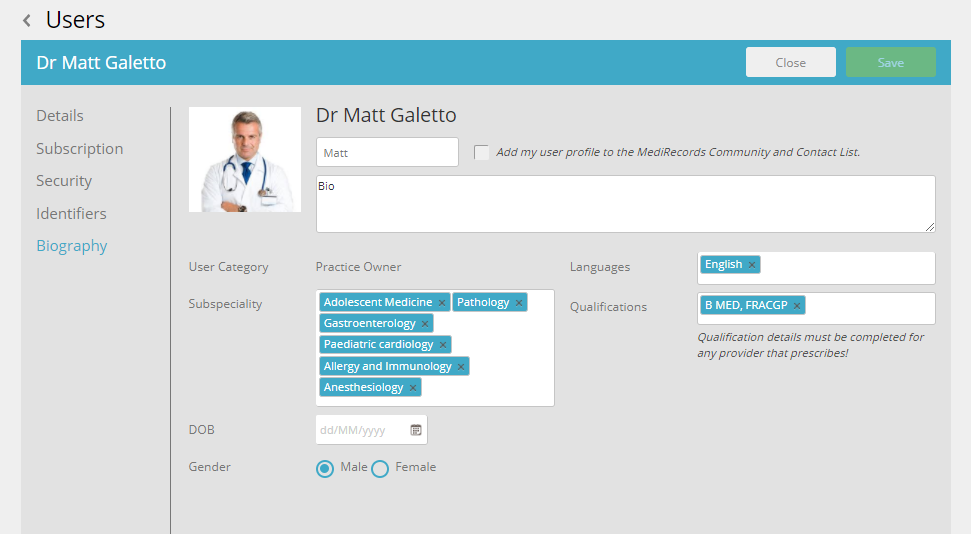 Lastly confirm the users DOB and Gender.

Click Save to apply the changes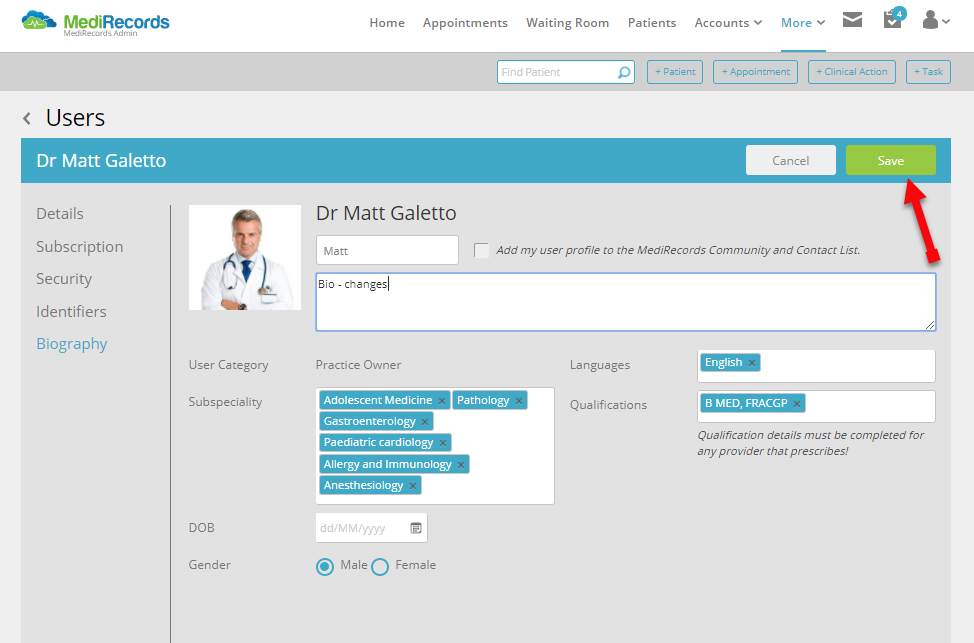 The User has now been added to the MediRecords Community. 

*Only users with calendar availability for appointments should be added to the Community.
This concludes part two of the Community Tutorial.