Follow these steps to edit an appointment in the waiting room:

*Note: the appointment can only be edited when the patient is in the Waiting Room column. The appointment cannot be edited when the patient is With Doctor or At Billing.
Click the Patient Name to display additional actions for the appointment
Click Edit Appt to open the appointment form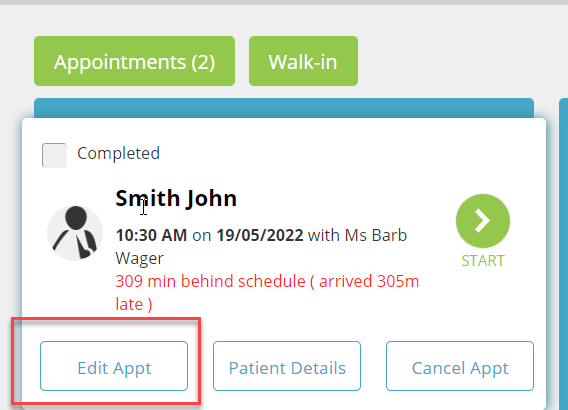 4. Update the form with all required details



5. Click Save to apply the changes
The appointment has now been updated.