Follow these steps to cancel an appointment in the waiting room:

*Note: the appointment can only be edited when the patient is in the Waiting Room column. The appointment cannot be edited when the patient is With Doctor or At Billing.
Click the Patient Name to display additional actions for the appointment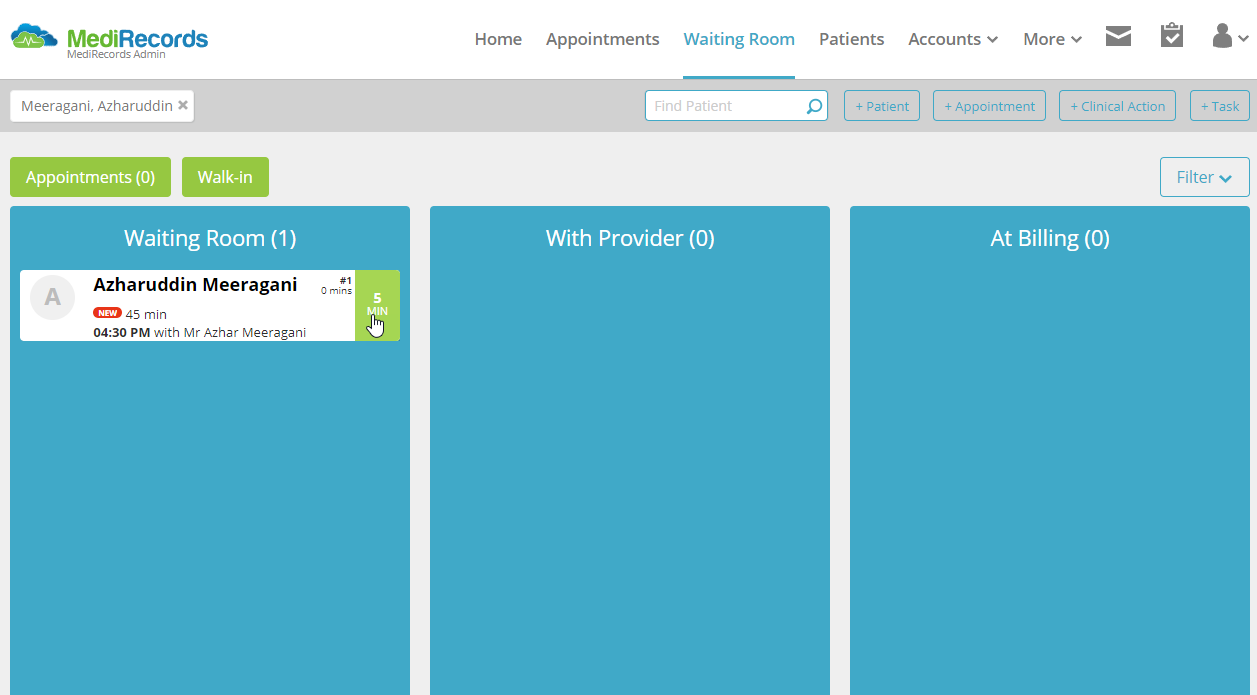 2. Click Cancel Appt to cancel the appointment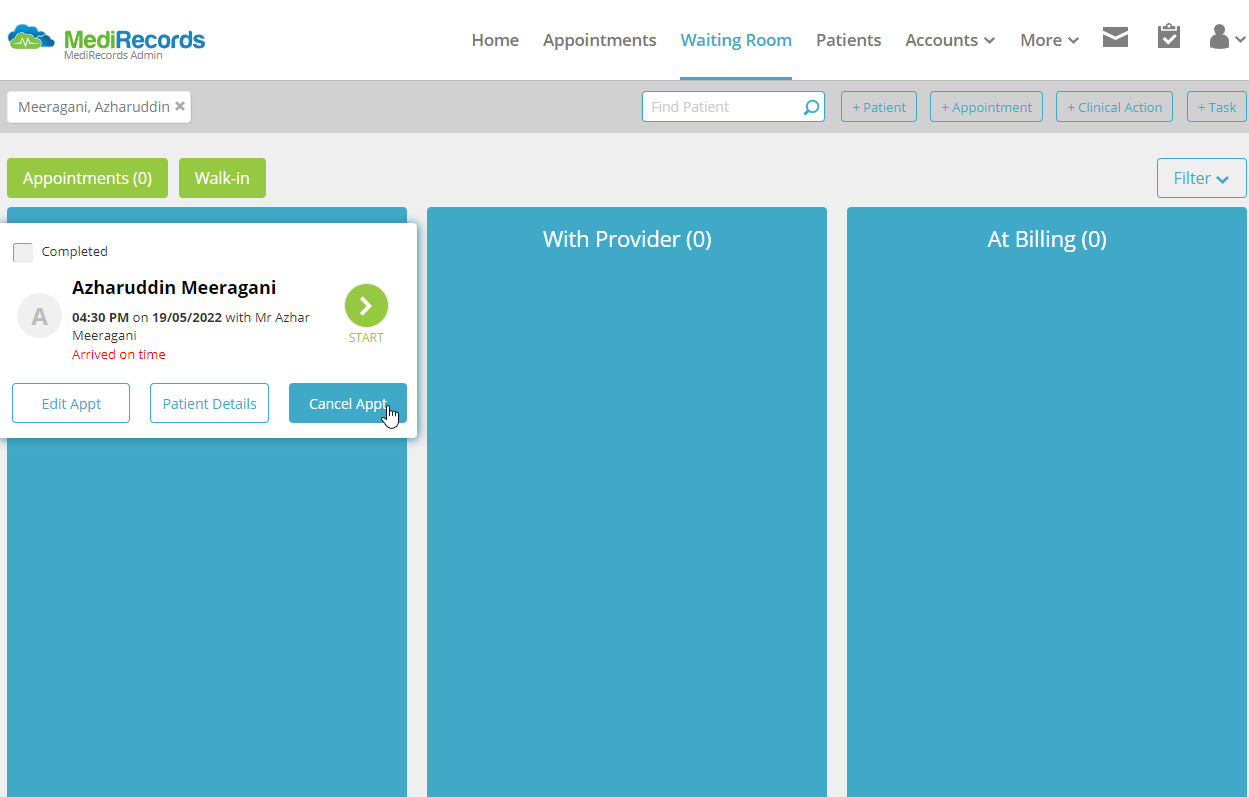 The patient will be removed from the waiting room, and the appointment will be flagged as 'Cancelled' in the appointment calendar.