Follow these steps to Invite a Patient to the MediRecords App:
Open the Patient Record;
Make sure the patient's Name, Date of Birth, Mobile Phone and Email are correct;
Set the patient's Mobile Phone number as the Primary Contact number;
On the right-hand side, click App Invite;
Click Continue (the right-hand button) to acknowledge the contact details are correct;
If you are unsure of the contact details, click OK to return to the patient record;
The App Invite button will now say App - Pending;
Click Save to apply the changes.

The patient will be sent a text message inviting them to download the MediRecords App. The SMS will also include a secure token, unique to each patient.
What does this message mean?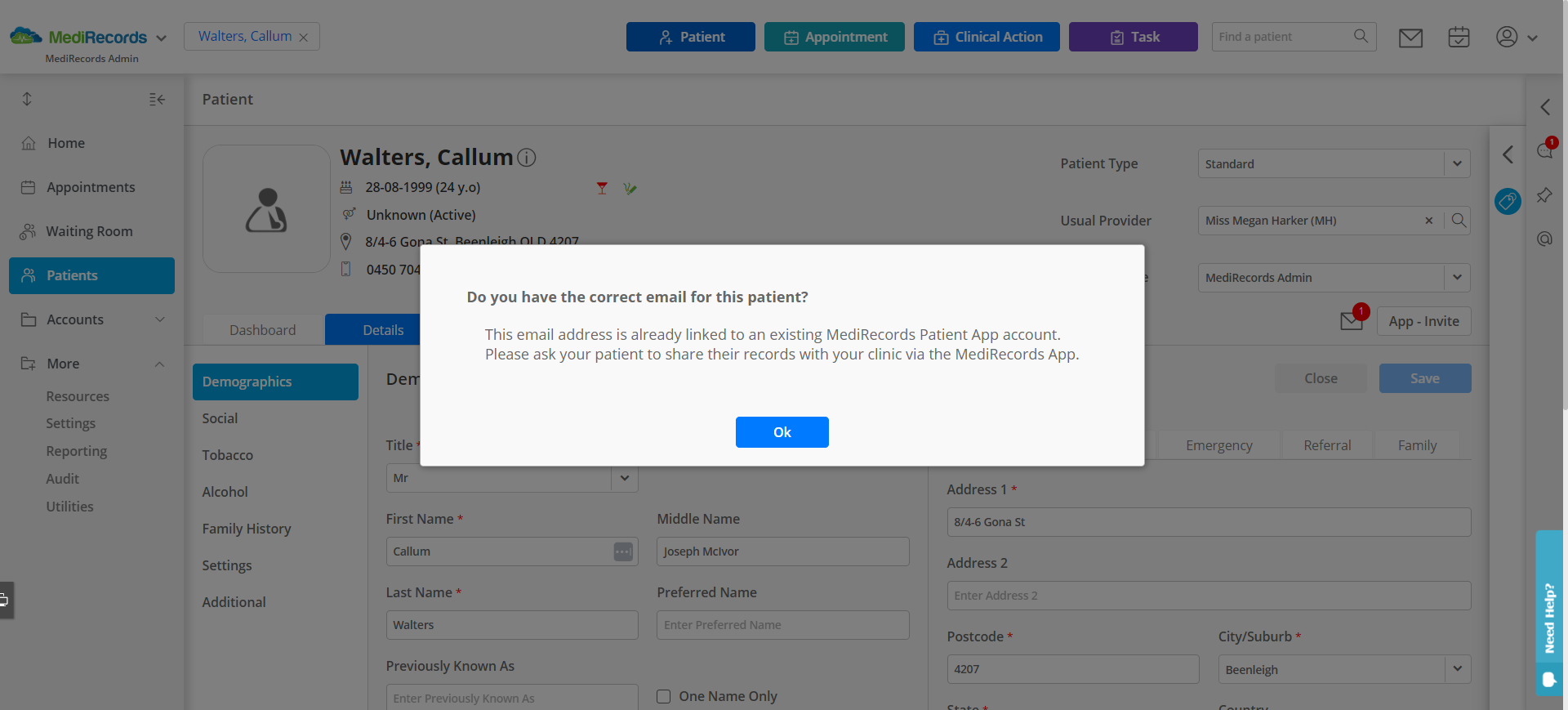 This message means the patient is already registered in MediRecords with that email address. You will need to contact the patient and ask them to use the app to share their profile with your surgery.
Ask the patient to follow these steps to share their account to your practice:
1. Opening the MediRecords Patient app
2. Selecting the Share Records icon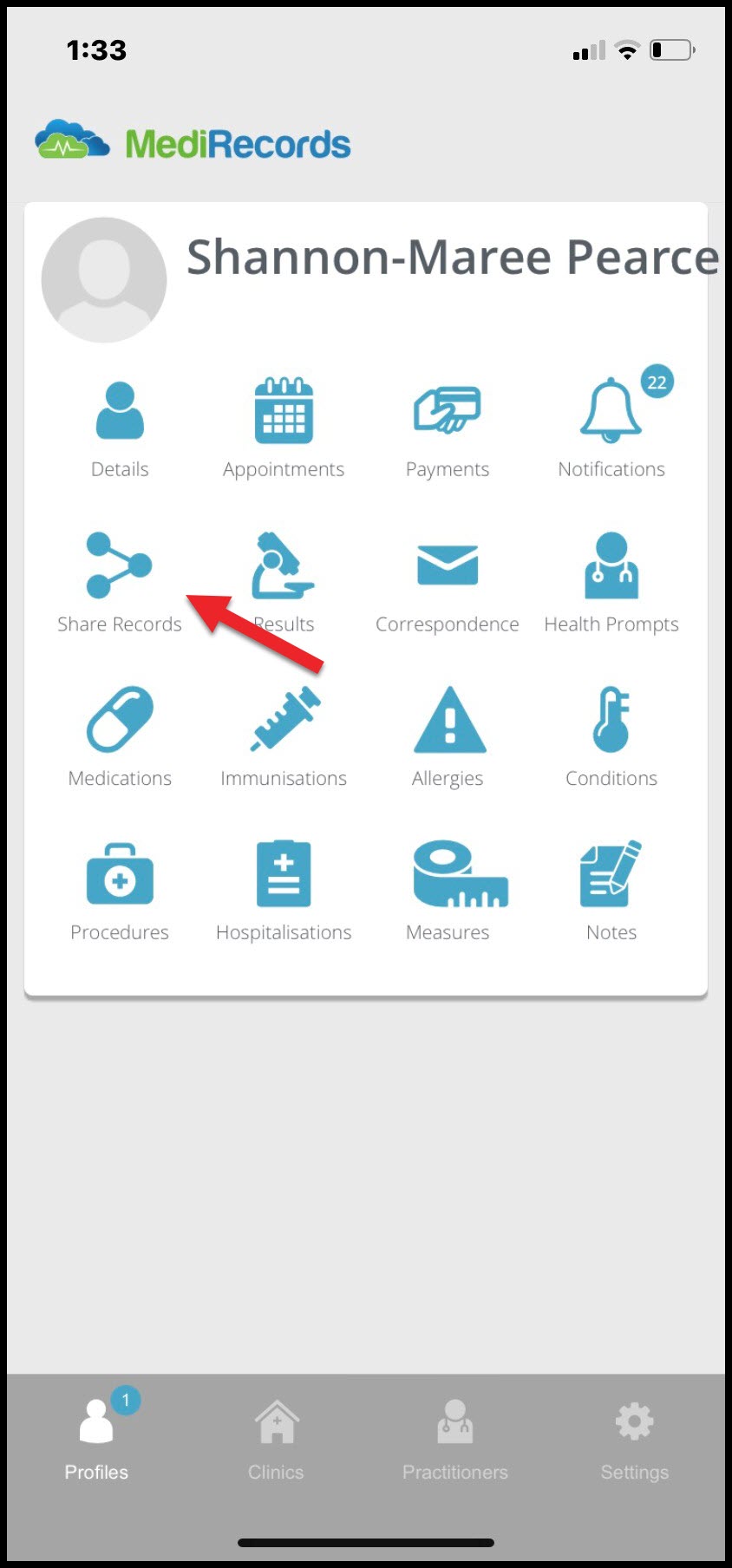 3. From the next screen, choose to share the following:
Contact Details (Non-clinical information)
Clinical Summary (Allergies, Immunisations, current conditions, and current medications)
Full Records (Complete medical history including correspondence and results of investigations)
4. From the next screen, request the patient to search for your practice by using the search toolbar at the top of the list.
5. Once the practice has been found, select the share icon again on the top right of the app screen.
6. Confirm the pop-up message that asks if you are sure you wish to share your medical records.
Your patient has now shared their records with your practice.
You should now be able to invite your patients to the MediRecords Patient app. If this is not what you're looking for, head back to our knowledge base and search for another article.
For urgent assistance, please contact MediRecords support on 1300 103 903 during business hours.