How to Open a Patient Record
There are several different ways to open a patient record in MediRecords:
1. Patients Grid
From within the Patients Grid, click the Name of the patient which is hyperlinked.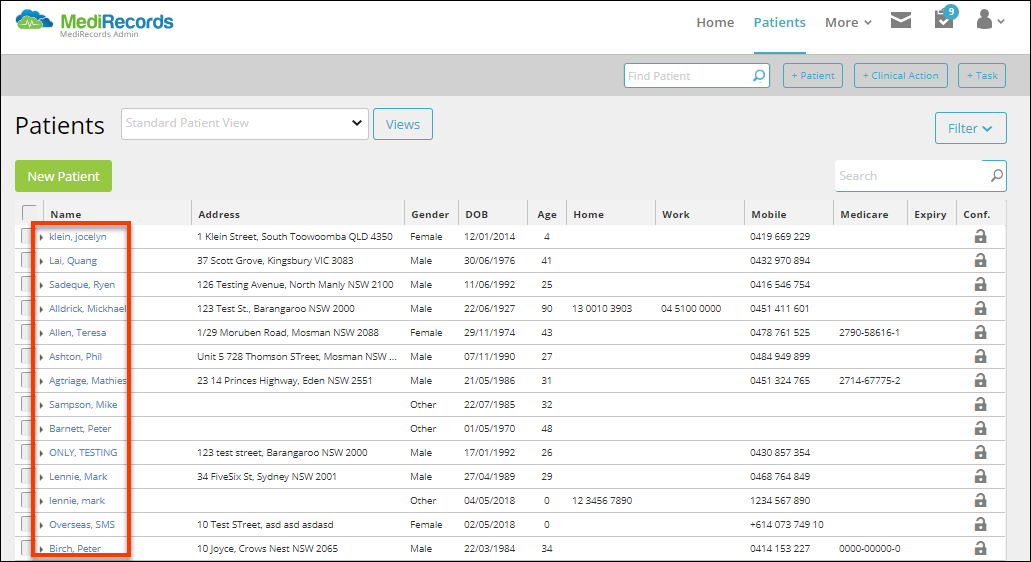 Alternatively, click the Tick-box next to the name of the patient, and click Edit.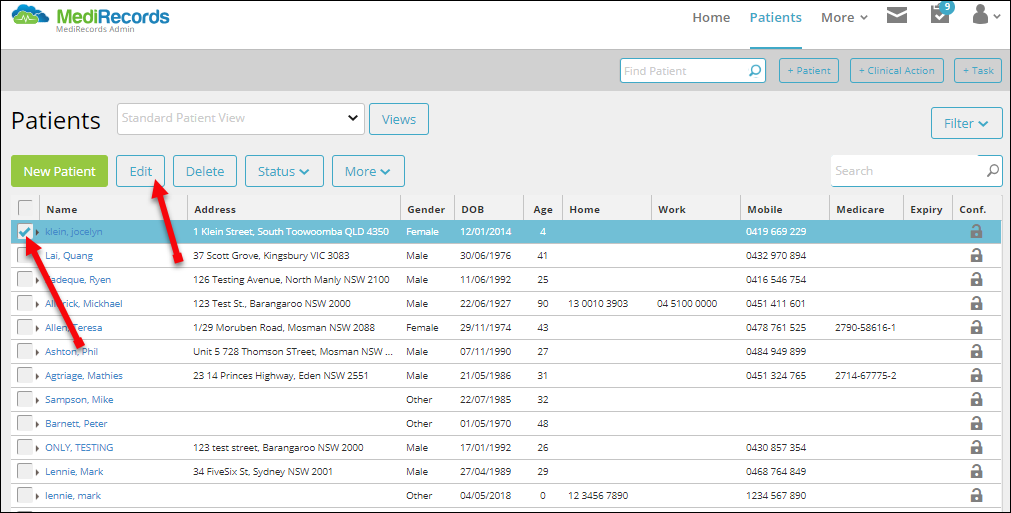 2. Search Bar
Find the search bar named Find Patient at the top right of the screen.
Type in one of the Patient's Names separated by a comma, or Date of Birth formatted Day/Month/Year (DD/MM/YYYY).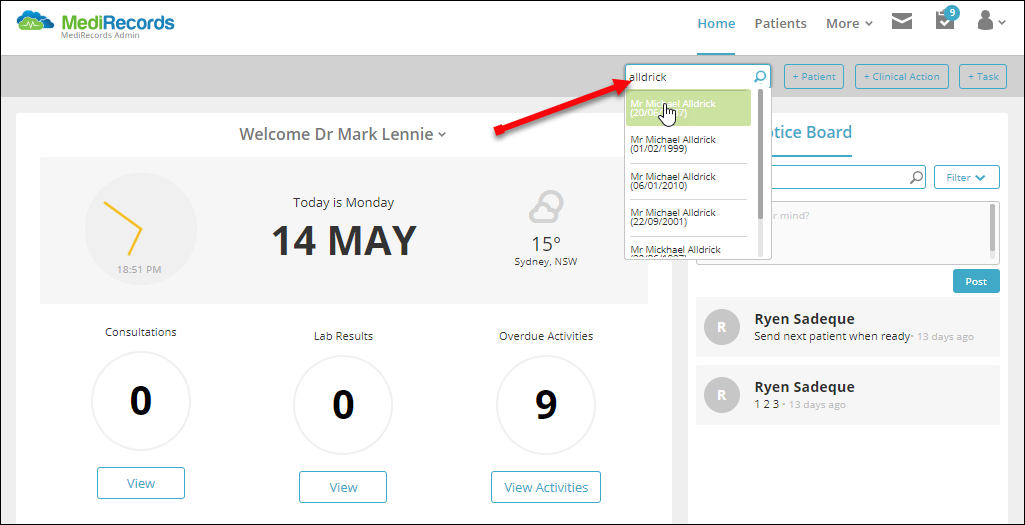 3. Chat
Whilst viewing a chat related to a specific patient, click the Patient Name.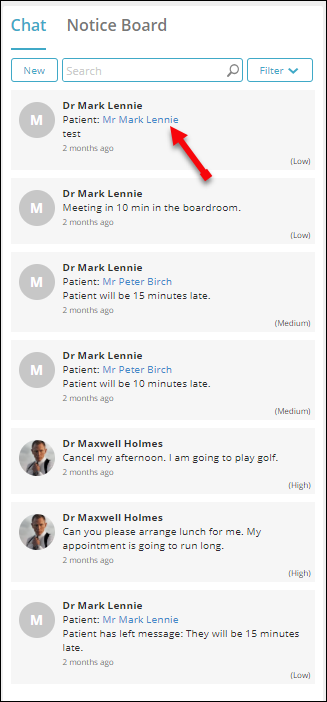 You've completed another MediRecords Tutorial. You should now be able to open a patient record from multiple areas. If this is not what you're looking for, head back to our knowledge base and search for another article.
For urgent assistance, please contact MediRecords support on 1300 103 903 during business hours.