A Shared Health Summary is an auto-generated document that summarises some, or all of the patient's Existing conditions, medications and medical history. MediRecords can generate these documents on an on-demand basis, in accordance to the Australian National Healthcare Standard for Shared Health Summaries in My Health Record.

It is important to note that Shared Health Summaries are generated from existing information recorded against the patient's record in MediRecords. You cannot add information to a Shared Health Summary that is not already recorded in MediRecords. For example, you cannot create a Shared Health Summary about an adverse reaction or allergy until it has been documented and saved within the corresponding Clinical module.

In MediRecords, you can flag new Medications and Medical History to automatically be included in the next Shared Health Summary that gets uploaded into the patient's My Health Record.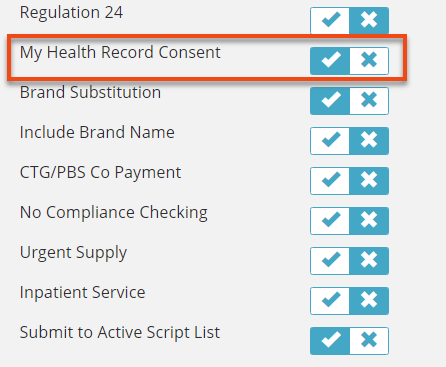 *Note: Once you flag a record, it will be permanently appear on Shared Health Summaries for that patient. It can be however be removed / deselected at the time the health summary is created. If you only want to share the record in a health summary once, then it is best to add it to the summary manually at the time that you create it.