How do I View my SMS Balance?
Your SMS Balance is conveniently viewed from above your calendar in the Appointments tab:

You can also view it from the Billing section:
Click More tab and select Settings from the drop-down menu
Click Subscription Details
Click Billing

4. Click the Payments tab
5. The SMS balance is displayed on this page.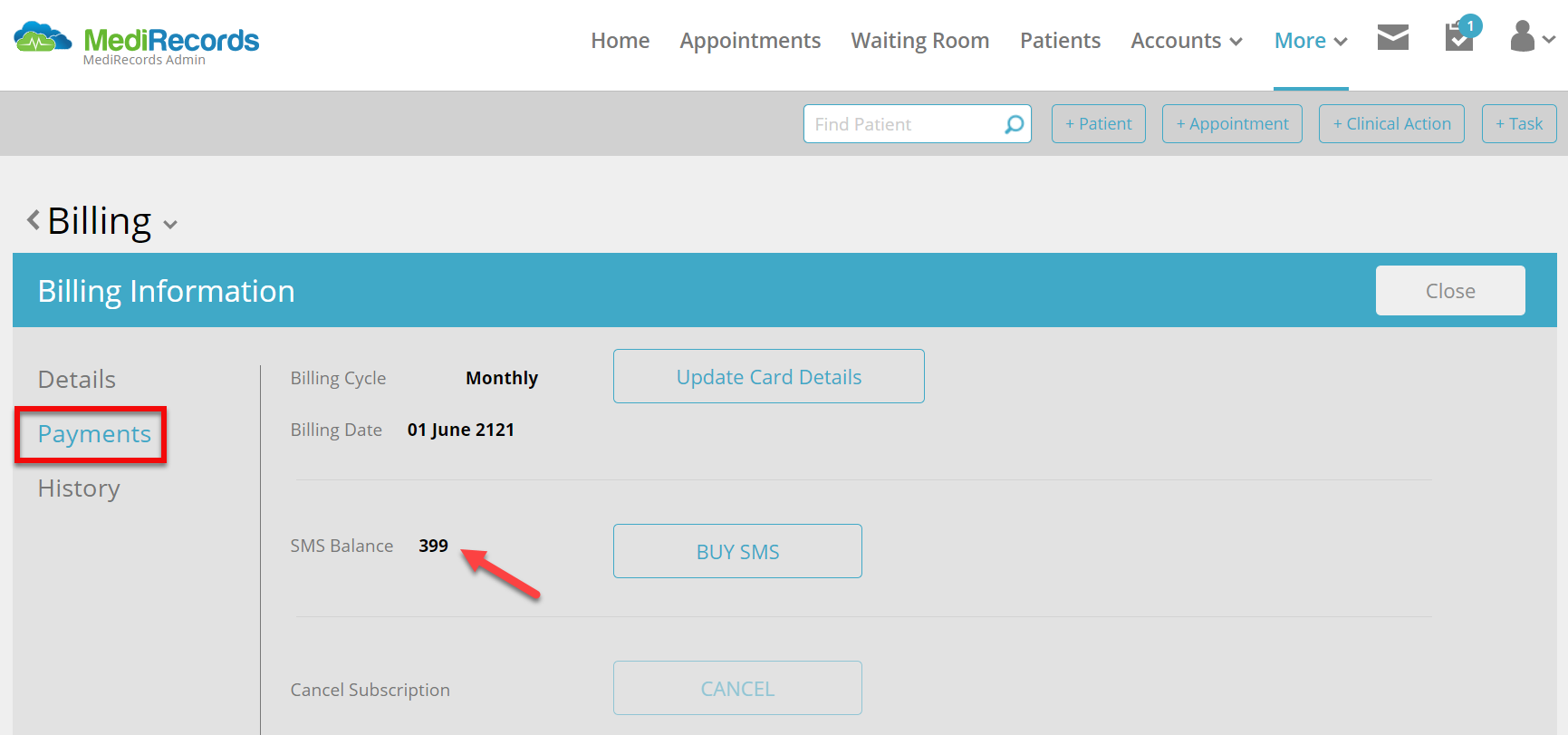 Where Can SMS be Sent From? Click here.
If you need further assistance please contact support on 1300 103 903 or email at support@medirecords.com