MediRecords user have access to a list of patient activities, which is a log of all actions taken in relation to a patient's medical record.
In this article, we'll guide you through the steps to filter the list of patient activities in MediRecords.
To filter the clinical actions within Patient Records, follow these steps:
Click on the Activities tab.
Ensure that you are on the Clinical Action page.
Click on the Filter option.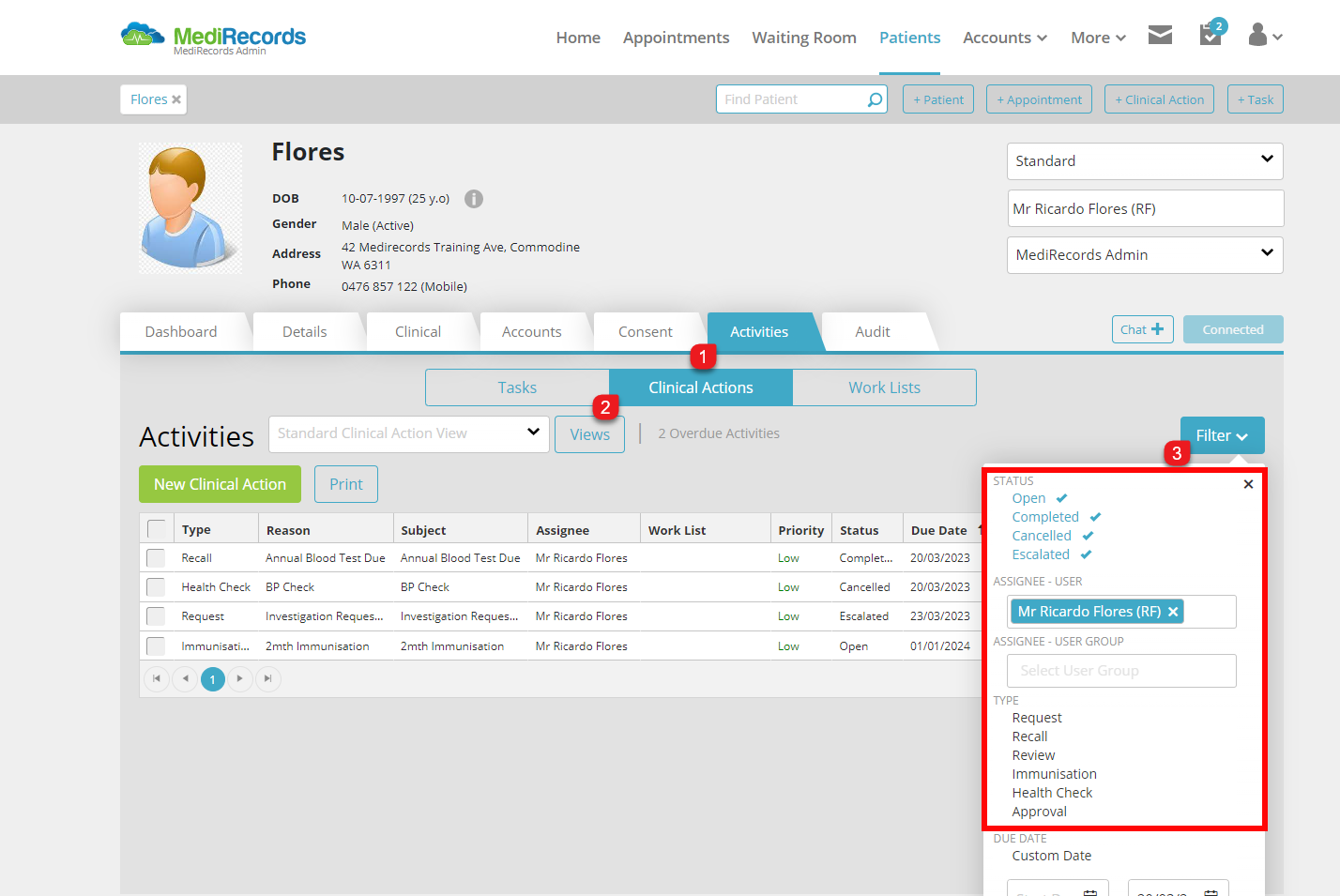 To choose a patient and access their activities from MediRecords Menu
Click on the Activities icon located in the MediRecords menu.
Ensure that you are in the Clinical Action section.
Select the patient you want to view by clicking on the tick-box located next to their name.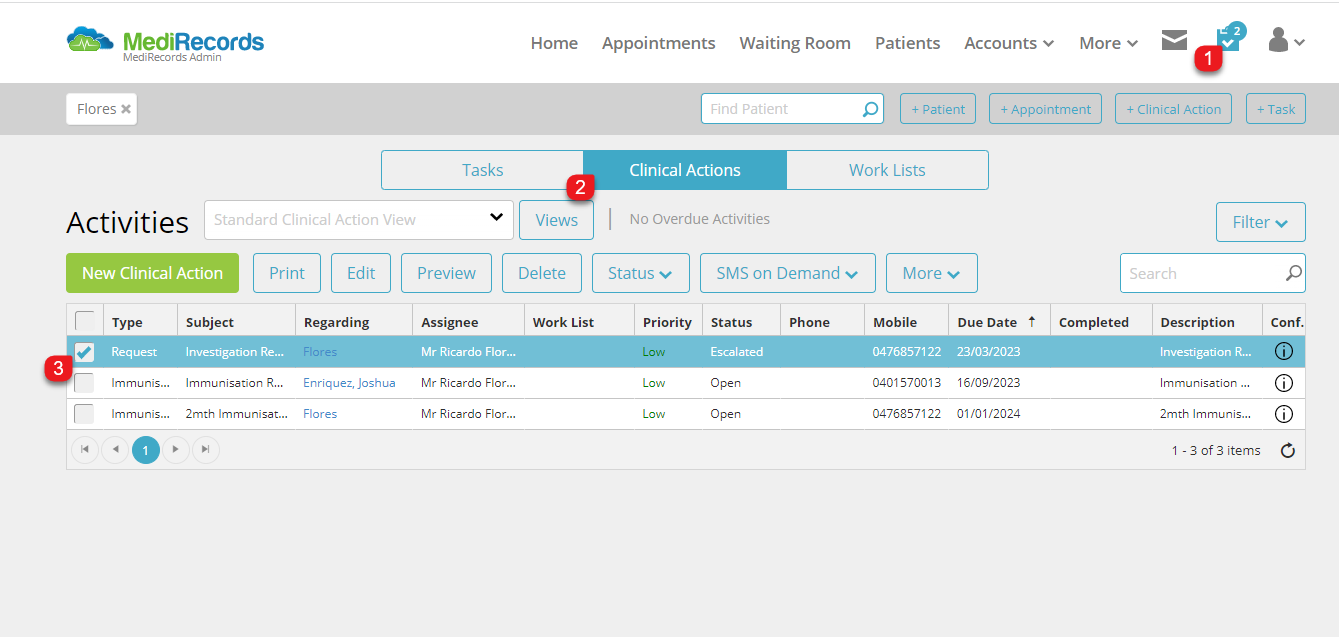 The patient activities list can be filtered by Status, by Owner, by Regarding or by a combination of the three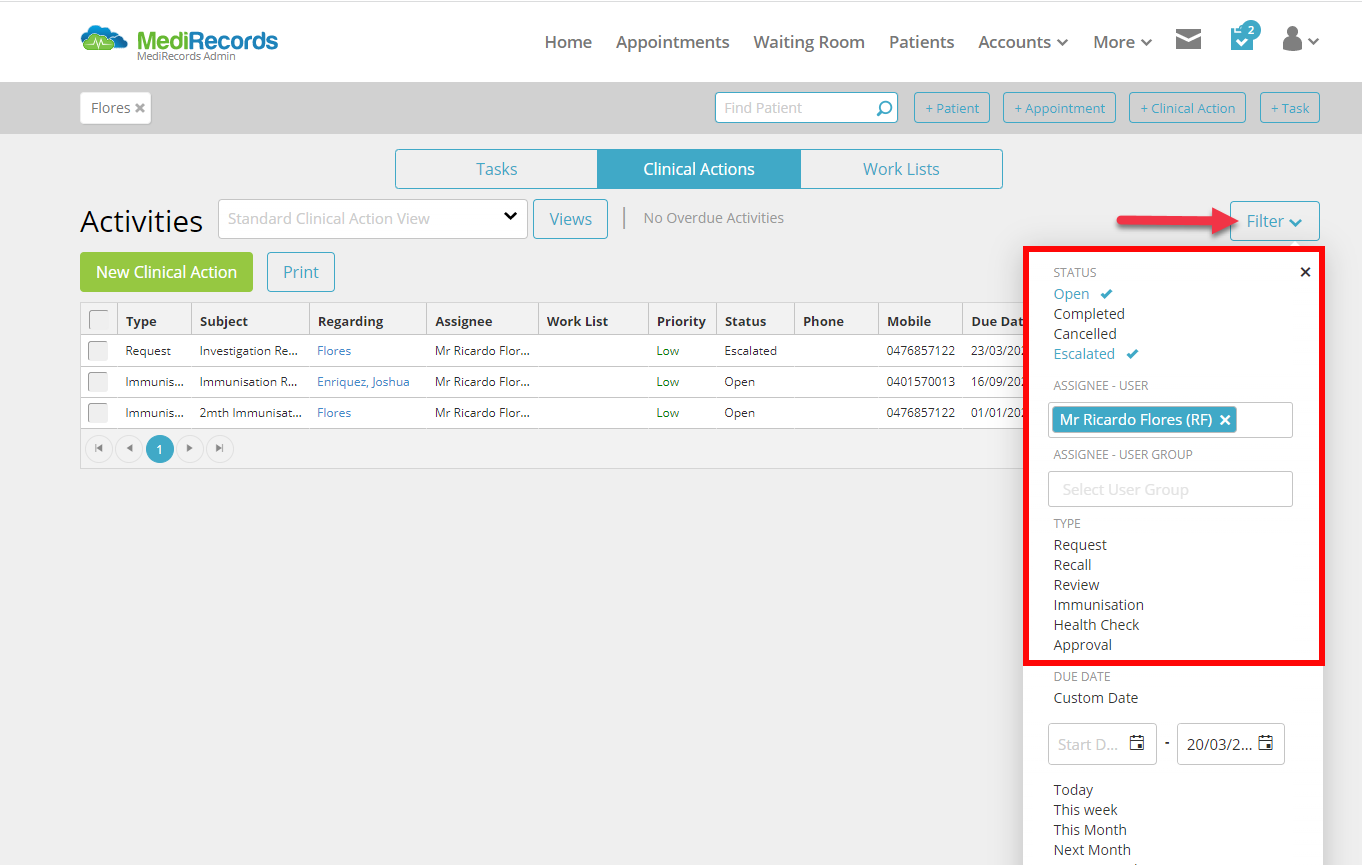 For more information about Clinical Actions, please click here