The Patient Dashboard displays useful, up-to-date information about the patient.

The dashboard displays a Summary of the patient's most recent:
Medications
Immunisations
Medical History
Investigations
The dashboard also contains a list of suggested Preventative Health activities.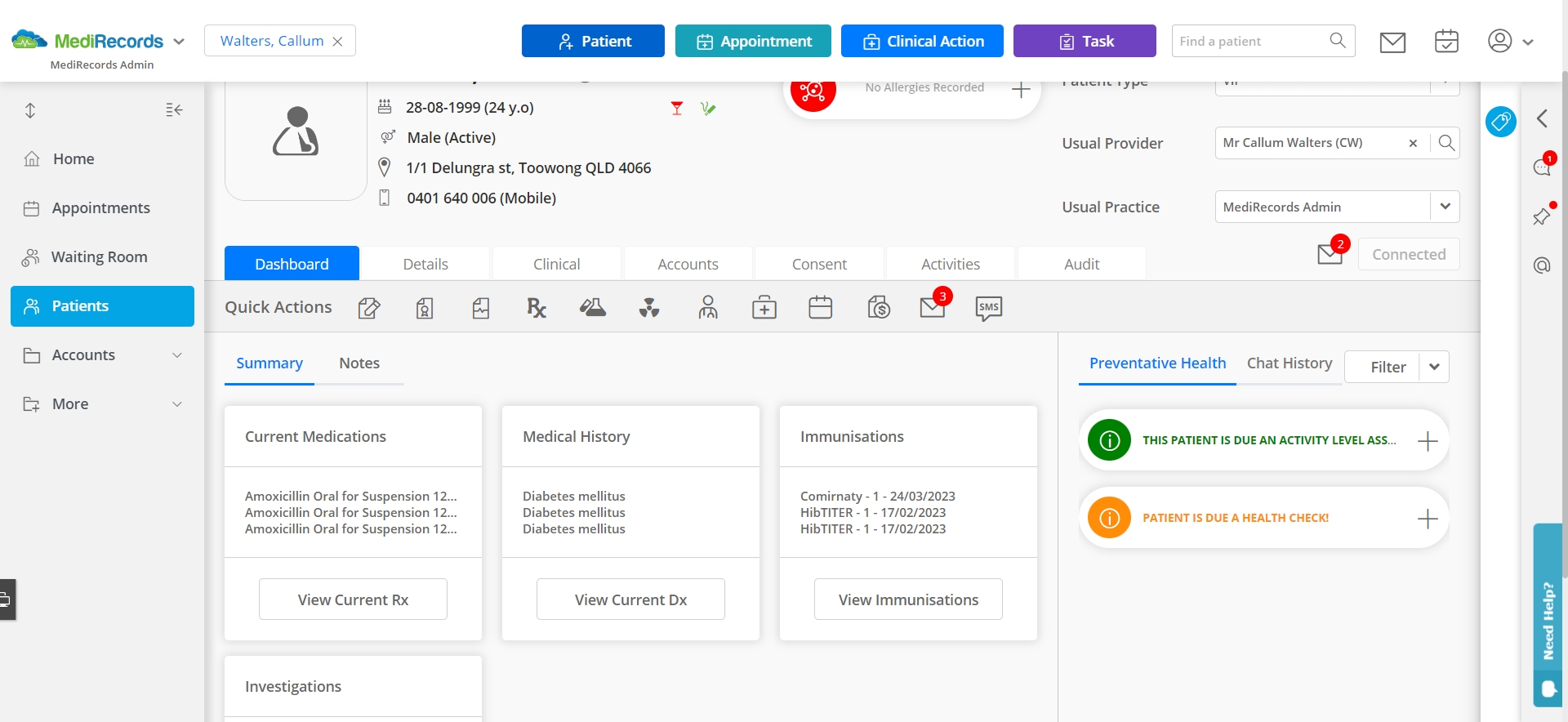 There is also a Quick Action Toolbar at the top of the page, which allows you to quickly perform some of the common tasks associated with a patient record.