Welcome to the MediRecords Australian Immunisation Register.
This article has been written to give new users a detailed overview of claiming vaccines on the Australian Immunisation Register.
AIR -Overview
Medicare recently combined both the adult and child immunisation registers into a single register, making it a lot easier to claim rebates from Medicare for the cost of immunisations.
Patient vaccinations are recorded in the
Immunisations
section of the patient's
Clinical
record.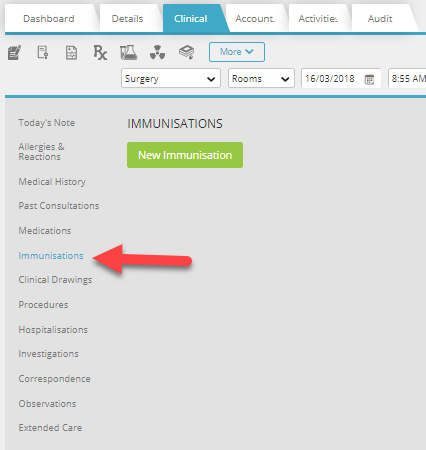 To add a vaccination record, click
New Immunisation
to open the immunisation form.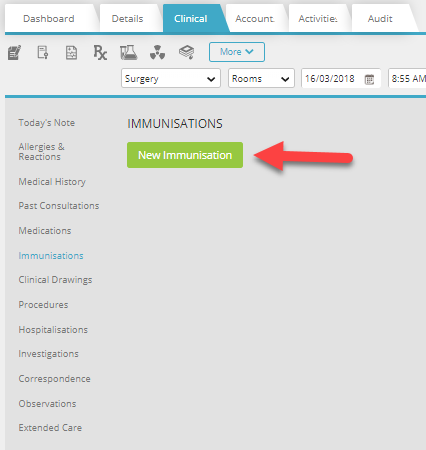 Complete the immunisation form with all the required details and click
Save
.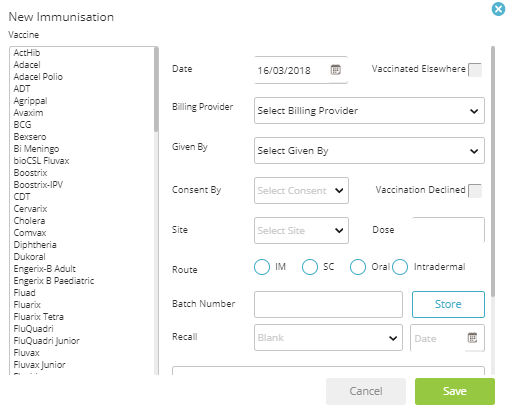 The newly created record will appear at the top of the immunisations list.