There is two ways to create a radiology request that can be found in the Quick Action toolbar and Clinical Tab under investigation
Follow these steps to Create a Pathology Request from Patient Dashboard
Within the Patient Record, click Dashboard to open the Quick Action toolbar
Navigate to the Quick Action toolbar.
Click the Radiology Icon to open the Radiology request form.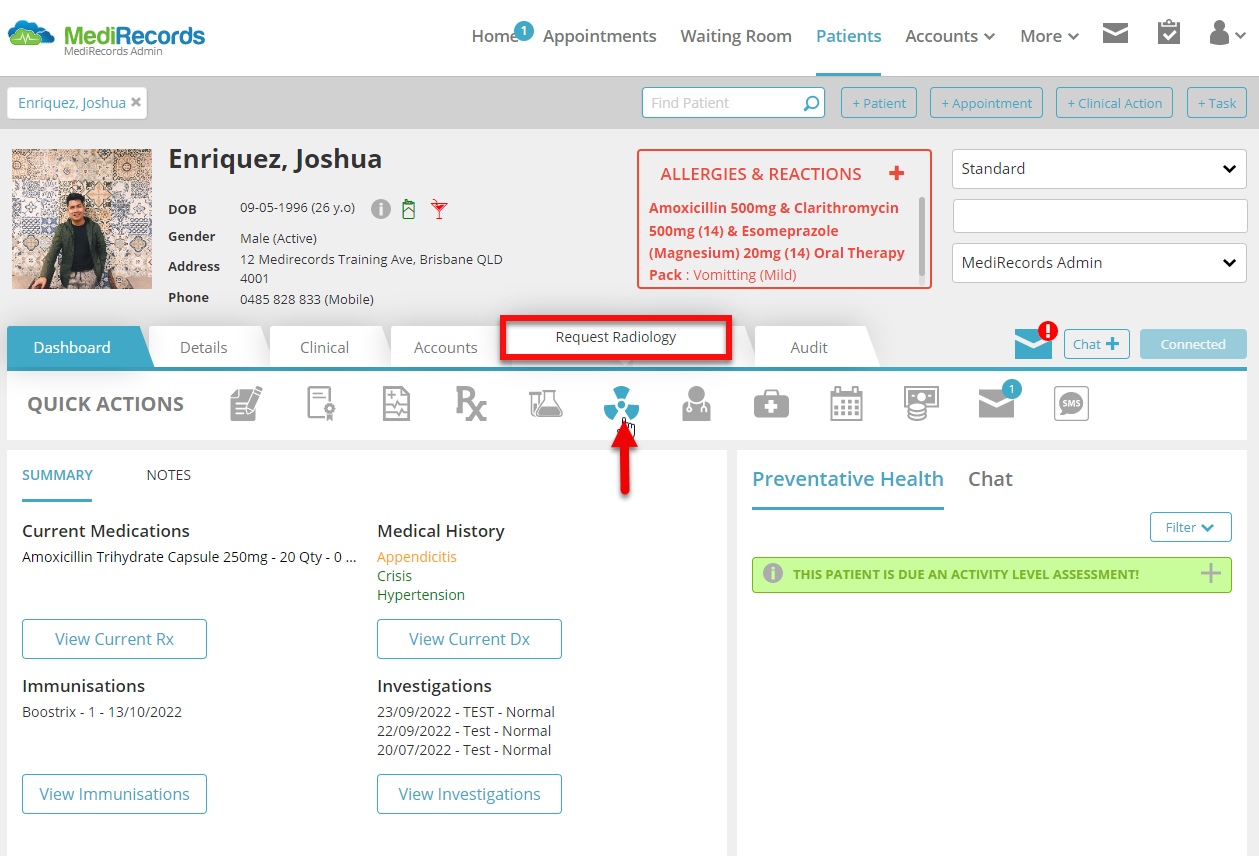 A radiology request form will open, allowing you to quickly create a radiology lab request. The lab request will be saved to the patient's Investigation Requests.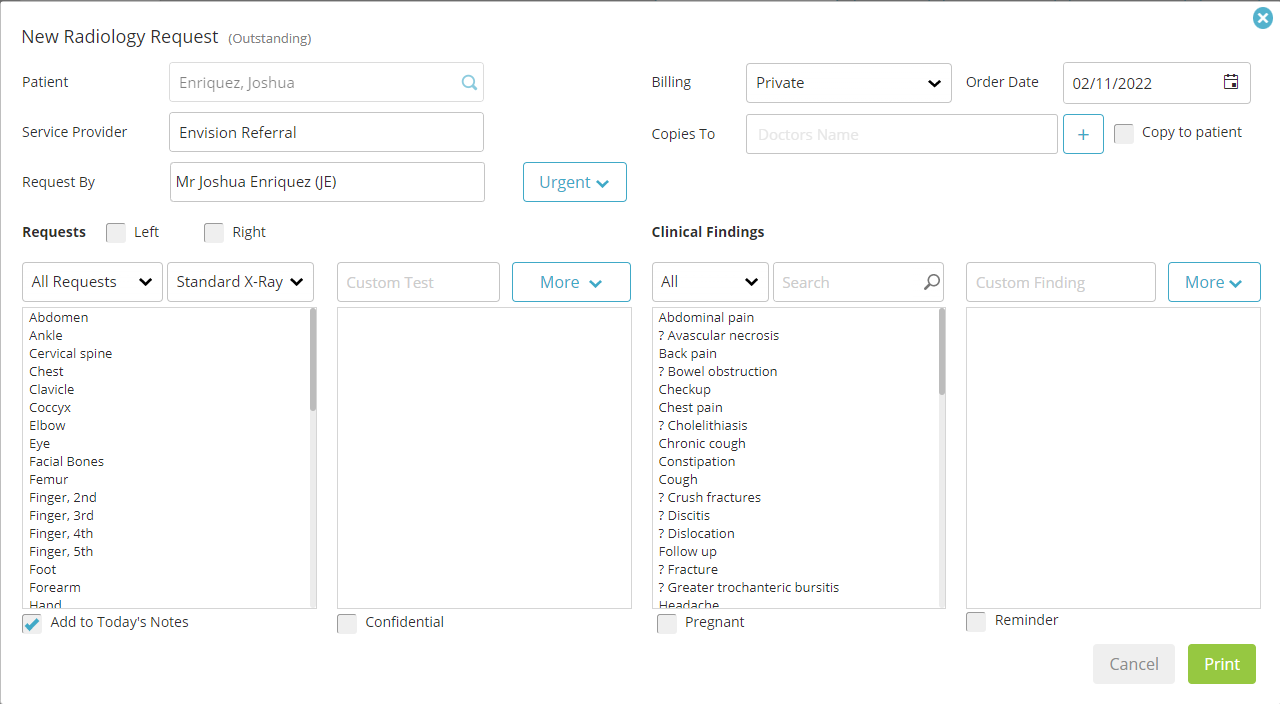 Another way of creating a new Radiology Request can be done within the Clinical Tab.
Within the patient record, click on Clinical Tab, and Quick Action Toolbar will also show.
Select the corresponding icon by hovering your mouse to identify the icon label.
After selecting the Request Radiology Icon, a new Radiology Request form will open.
Radiology Requests can also be done via Investigations Tab.
Within the Patient record, click Clinical Tab
On the left section, click on Investigations
Once Investigations has been clicked, there will be two tabs that will show. One is Requests Tab, second is the Results Tab.
Select the Request Tab, click on New Pathology, and then the Radiology form will open.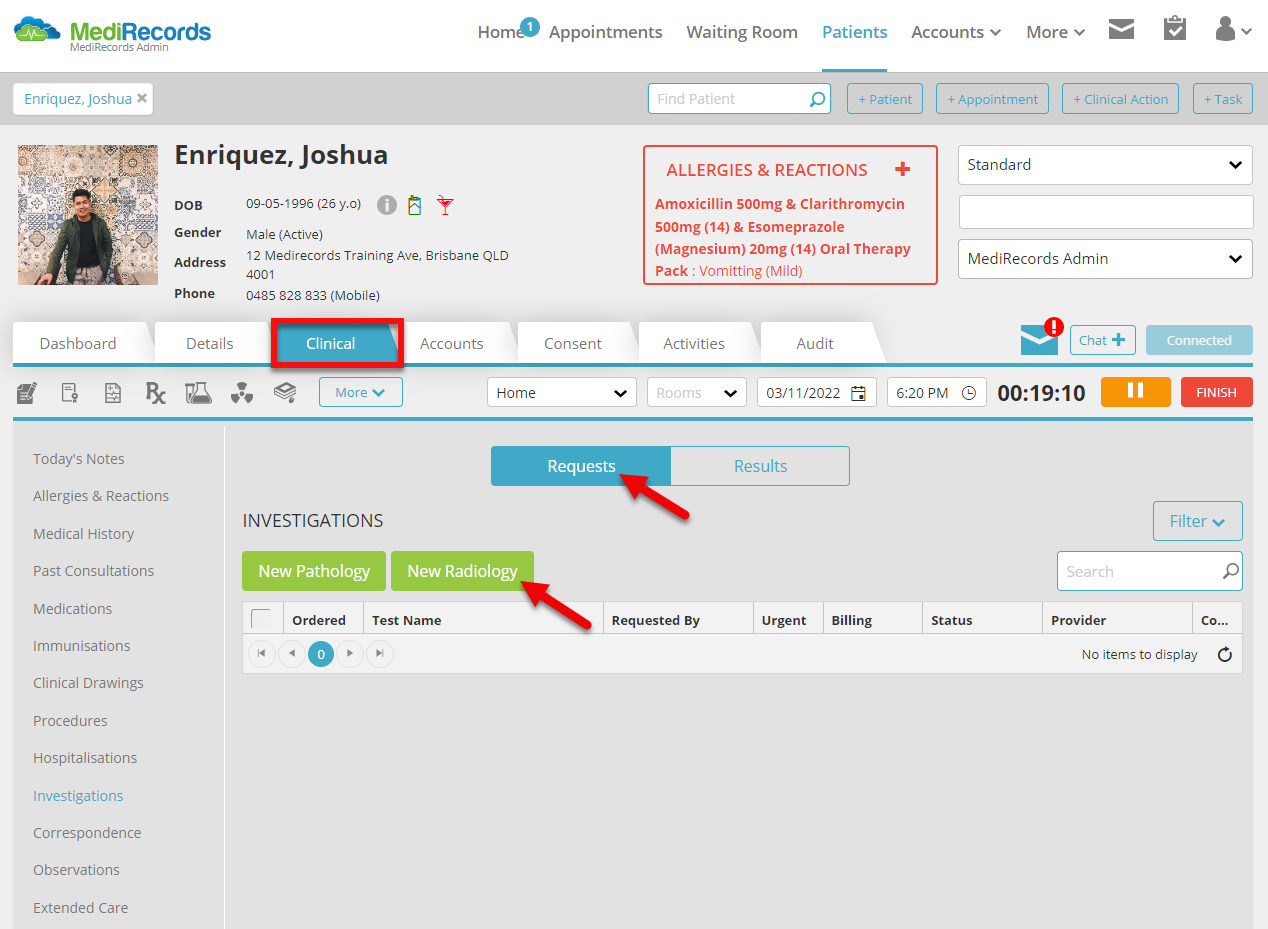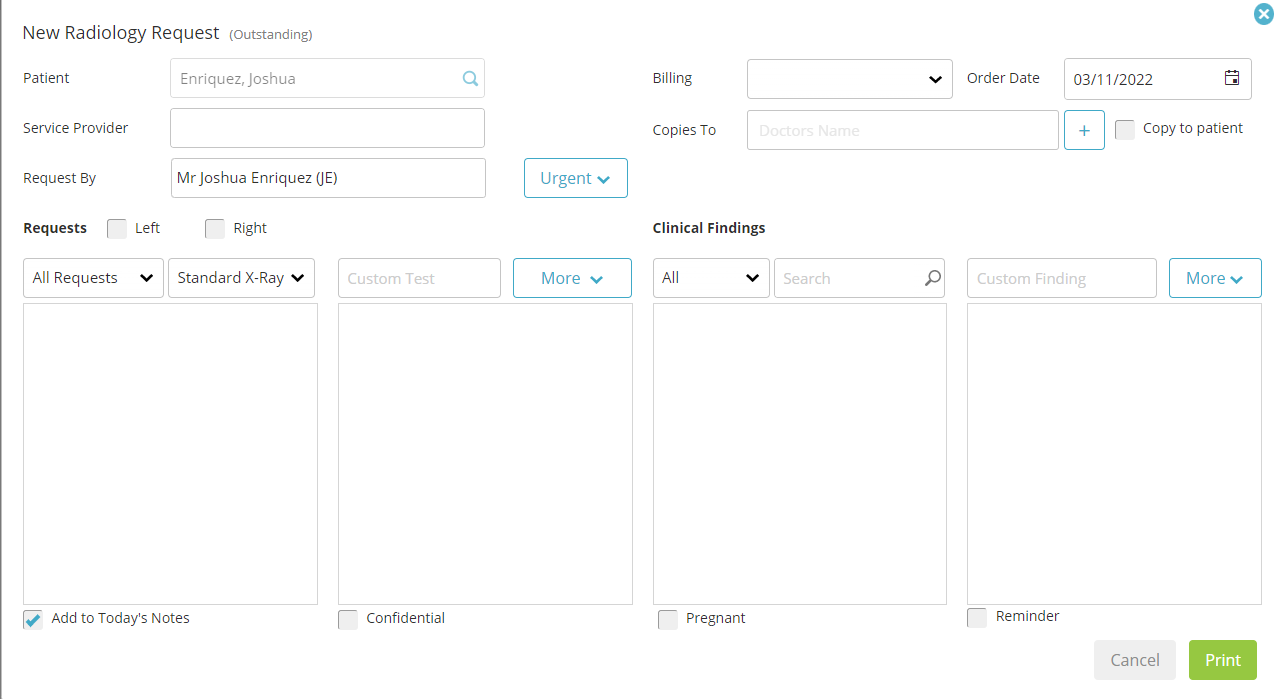 How do I Create a Pathology Request from the Patient Dashboard?