Requests
All requests in Clinical > Investigations will be available on the Patient App.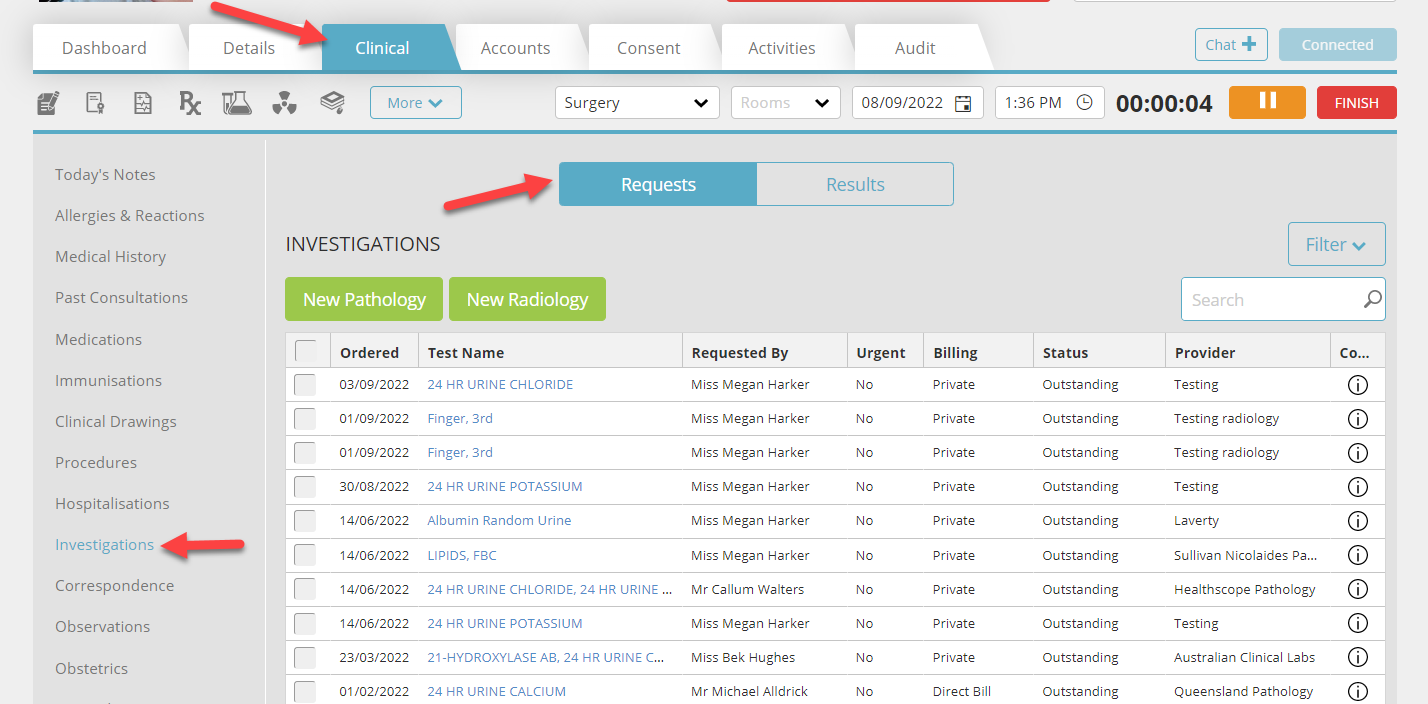 Results
Results must be checked by the provider before appearing on the app.
In Clinical > Investigations > Results, tick the checkbox of the result and select the Status that applies to the result.

The Result will now be available on the patient app.

**If you do not want your patient seeing the result, you can mark it as Confidential to stop it from appearing.
The patient will be able to find the Investigation Requests and Results in the Correspondence section of the app.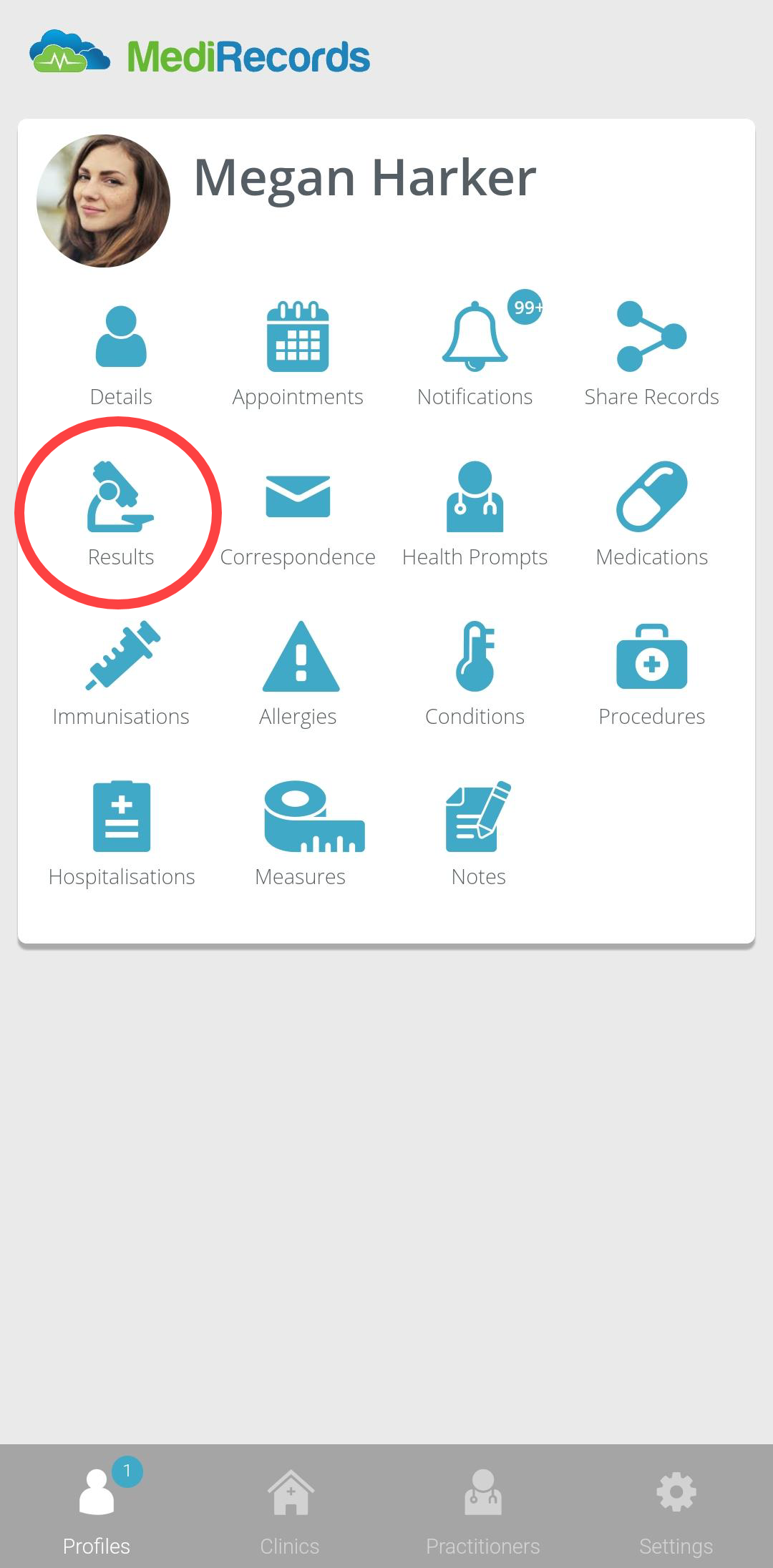 How Do I Share Medications to a Patient with the MediRecords App?
How do I stop results being seen on the patient mobile app?