here are three modules in the Medicare Claiming dashboard:
Unclaimed Amount - claims that have not yet been submitted to Medicare
In Progress - claims that have been submitted, but not fully processed
Claims Completed this Week - completed claims that have been paid by Medicare
Claiming - Where any invoice that is being transmitted to Medicare, DVA or a health fund electronically gets processed. It can filtered by Unclaimed (yet to be transmitted), In Progress and Completed. This section also features a three line 'hamburger'

where more whole system searching can be done.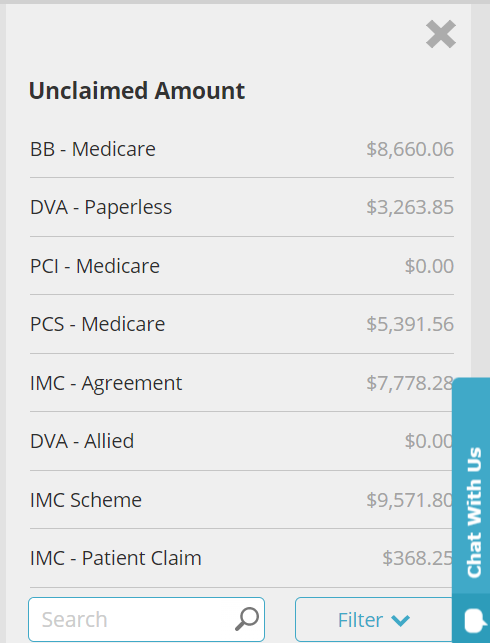 .
Tips - If an Invoice is placed in status of unpaid it will not be able to be edited, if you require your invoice to be in an editable state before claiming when you select to print ensure you select Print and Hold.