Medicare - Bulk Billing

In this article, you will learn how to process a Medicare claim using Bulk Billing.

Bulk Billing means that the practice is only charging patients the amount covered under the Medicare Benefits Scheme (MBS), with no additional fees on top. Practice bulk bill directly to Medicare and rebate claims are paid directly to the practice. Patients must still have a valid Medicare card in order to be eligible to be treated in a bulk billing practice, and the claimed service is recorded against their Medicare record. If a patient does not have a Medicare card, they will have to pay the full amount for the services received.

*NOTE: This process strictly relates to invoices and payments where the services are being bulk billed to Medicare.

To process an invoice using Bulk Billing, navigate to the Accounts section of the patient record, and then click Invoices.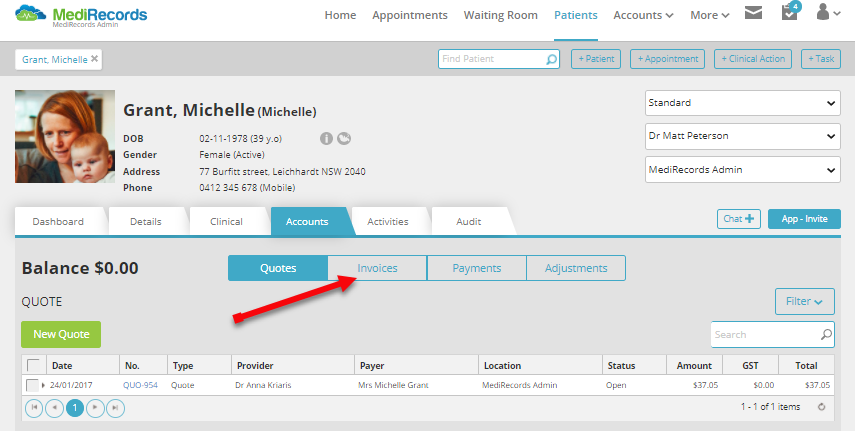 Click New Invoice to open the invoice form.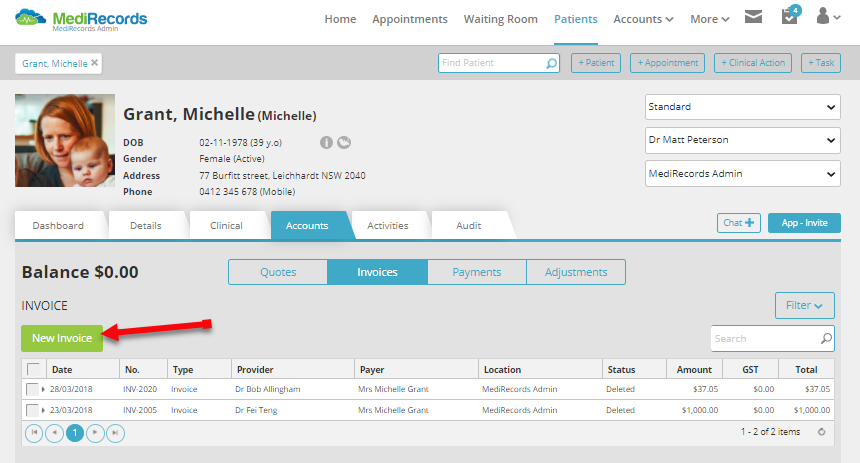 Complete the invoice with all the required details, and make sure that the Bill To field is set to Medicare.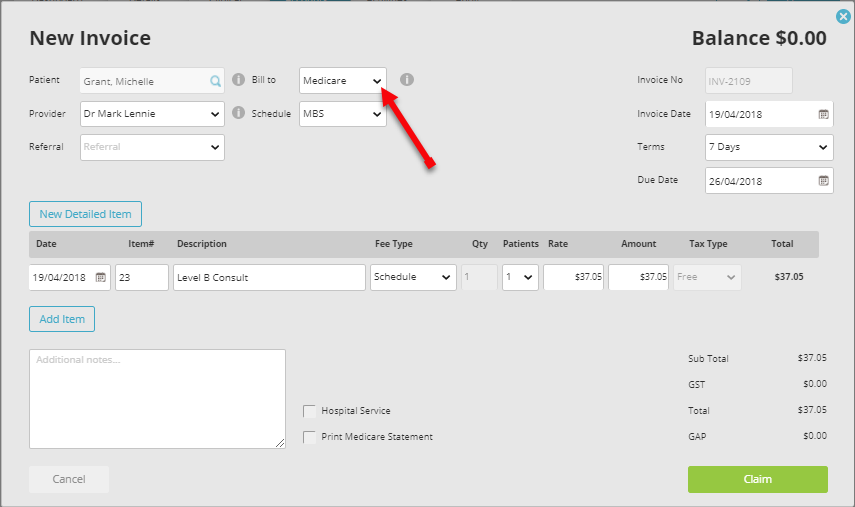 Click the Print Medicare Claim tick-box to print a copy of the invoice with details of the rebate for the patient.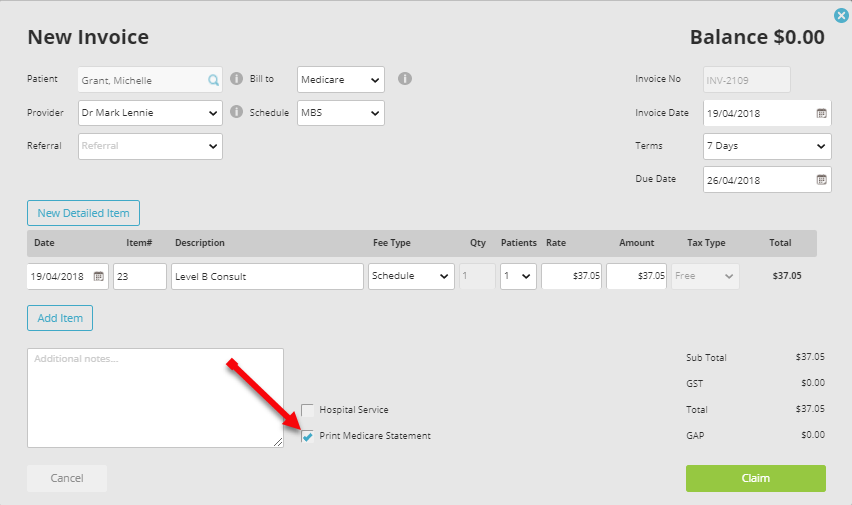 The Total is the total amount being billed to the Medicare, and the GAP amount should be zero.

Once you have completed the invoice form, click Claim to submit the claim to Medicare.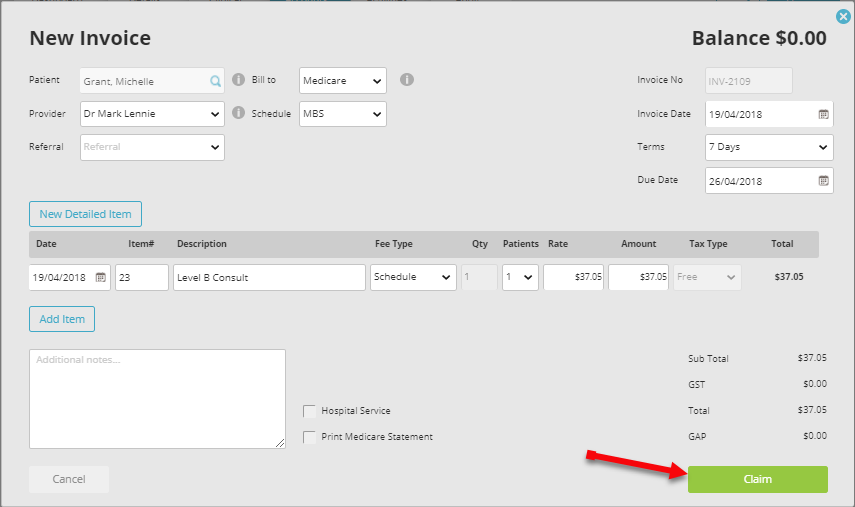 Once the claim is submitted, it may take up to 10 or 15 seconds to validate. The speed of validation is dependent on your internet connection, and the amount of submissions being sent to the Medicare server at that moment.

Once the claim has been processed, you will be returned to the patient record, where the newly created invoice should be visible in the Invoices list. Note that Medicare will be displayed in the Payer field.




The Medicare Bulk Bill Assignment of Benefit of Form will open in another tab.



If you need further assistance please contact support on 1300 103 903 or email at support@medirecords.com