Medicare - Bill to Patient - GAP Only

In this article, you will learn how to process a Medicare claim using Bill to Patient - GAP payment only.

*NOTE: This process strictly relates to invoices and payments where the provider is claiming the rebate from Medicare.

Bill to Patient - GAP Only means that while the patient is responsible for the payment of the whole invoice, they only initially pay for the GAP amount (balance after Medicare rebate). Once the patient claim is submitted and processed, Medicare pay the rebate amount to the practice account.
You can also bill to Head of Family with the GAP payment option.

To process an invoice using Bill to Patient, navigate to the Accounts section of the patient record, and then click Invoices.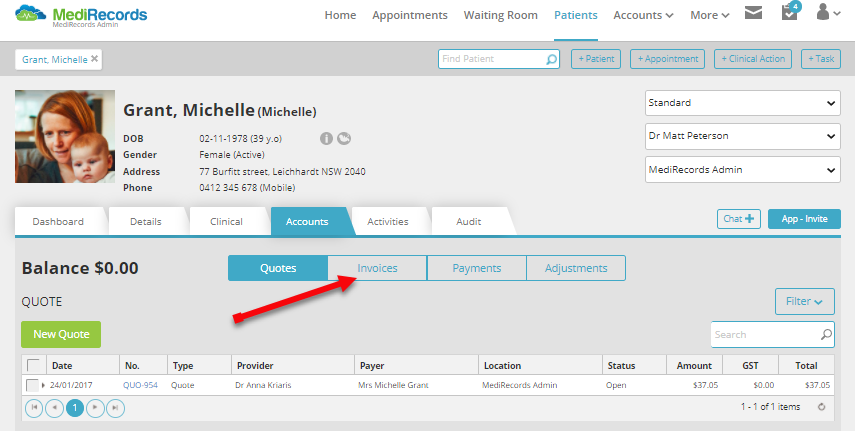 Click New Invoice to open the invoice form.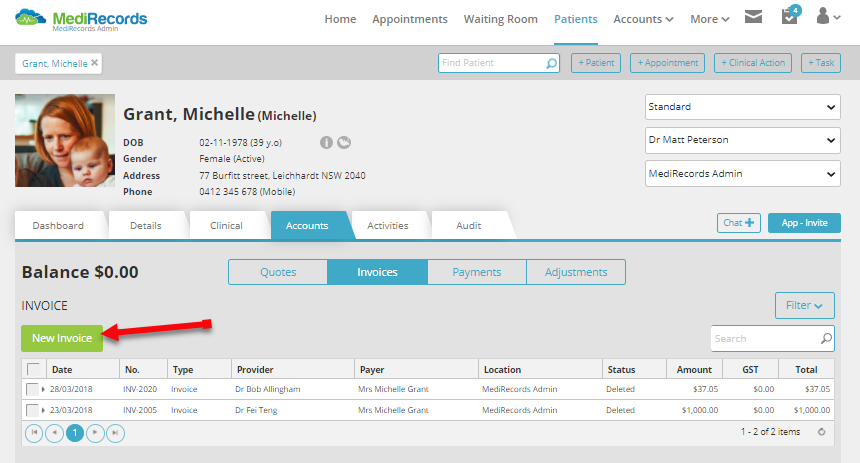 Complete the invoice with all the required details, and make sure that the Bill To field is set to Patient or Head of Family.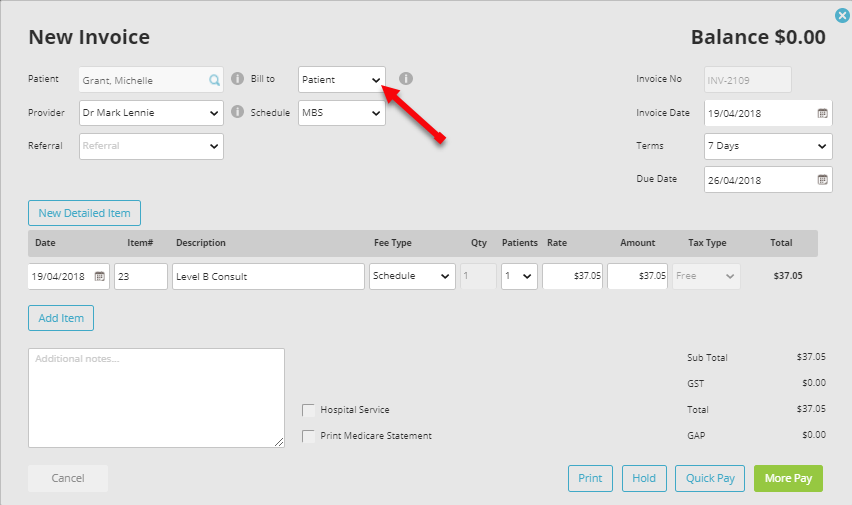 Select your desired fee schedule, or adjust the Amount so it is larger than the MBS Item Rate. You will see the GAP amount is calculated accordingly.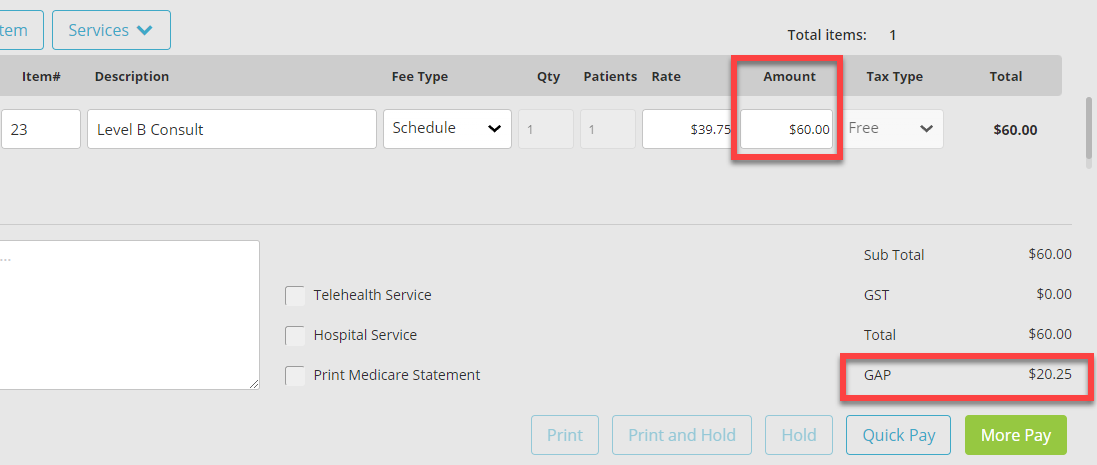 Once you have completed the invoice, click Quick Pay to reveal a set of quick payment options below.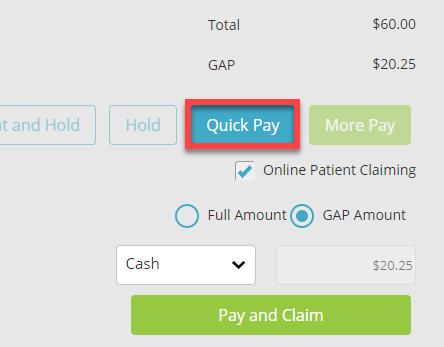 Make sure the Online Patient Claiming tick-box is selected. Click GAP Amount.

Select the Payment Method and then click Pay and Claim to submit the claim to Medicare.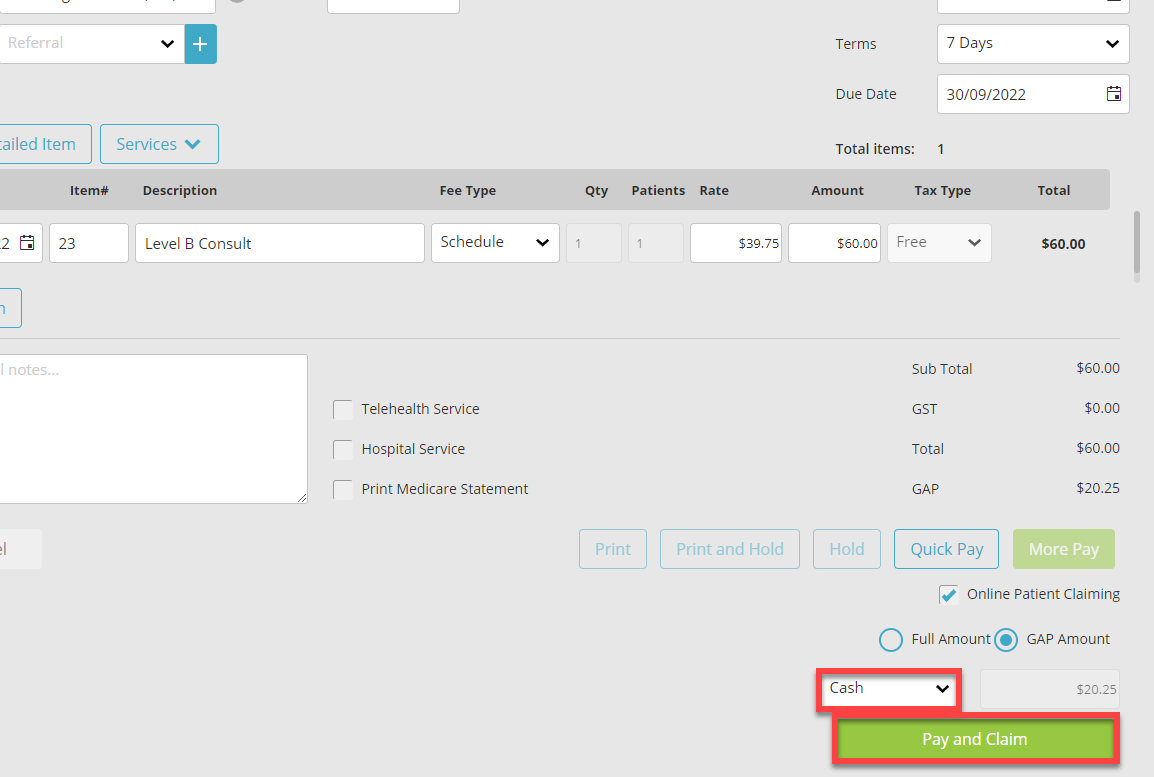 Once the claim is submitted to Medicare, it may take up to 10 or 15 seconds to process. The speed of processing claims is dependent on your internet connection, and the amount of claims being submitted to the Medicare server at that moment.


Once the claim has been processed, you will be returned to the patient record, where the newly created invoice will be visible in the Invoices list, where it listed as Partially Paid.

If you click the Payments tab, you will be able to see a record of the partial GAP payment of the invoice.