Medicare - Bill to Patient

In this article you will learn how to process a Medicare claim using Bill to Patient.

*NOTE: This process strictly relates to invoices and payments where the patient is claiming the rebate from Medicare.
Bill to Patient means that the patient is responsible for the payment of the whole invoice. If the patient provided Medicare with their bank details, then they will automatically be refunded directly into their account. If the patient has not provided their bank details to Medicare, or a cheque will be forwarded to their registered mailing address from Medicare.

To process an invoice using Bill to Patient, navigate to the Accounts section of the Patient Record, and then click Invoices.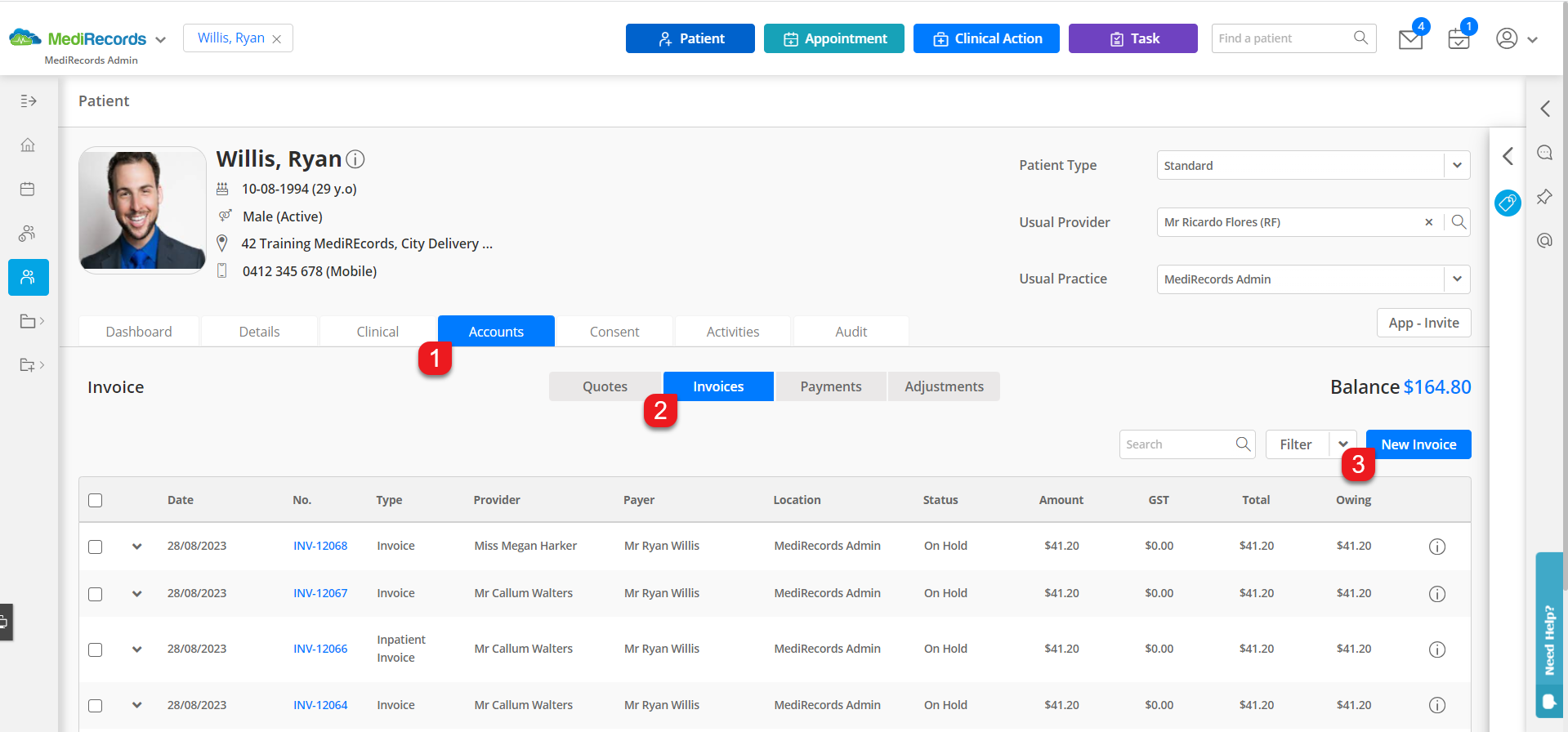 Click New Invoice to open the invoice form.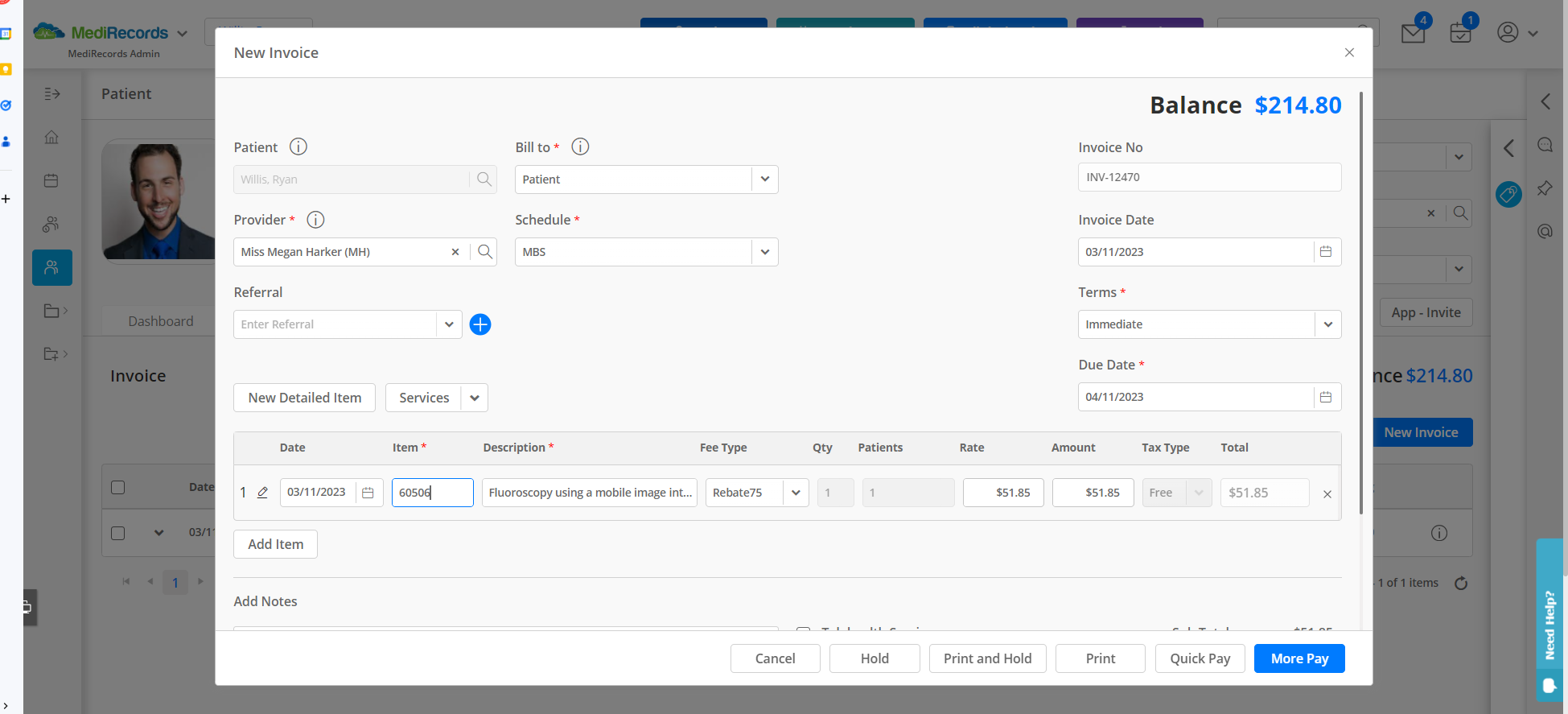 Complete the invoice with all the required details, and make sure that the Bill To field is set to Patient. Click the Print Medicare Claim tick-box to print a copy of the invoice with details of the rebate for the patient.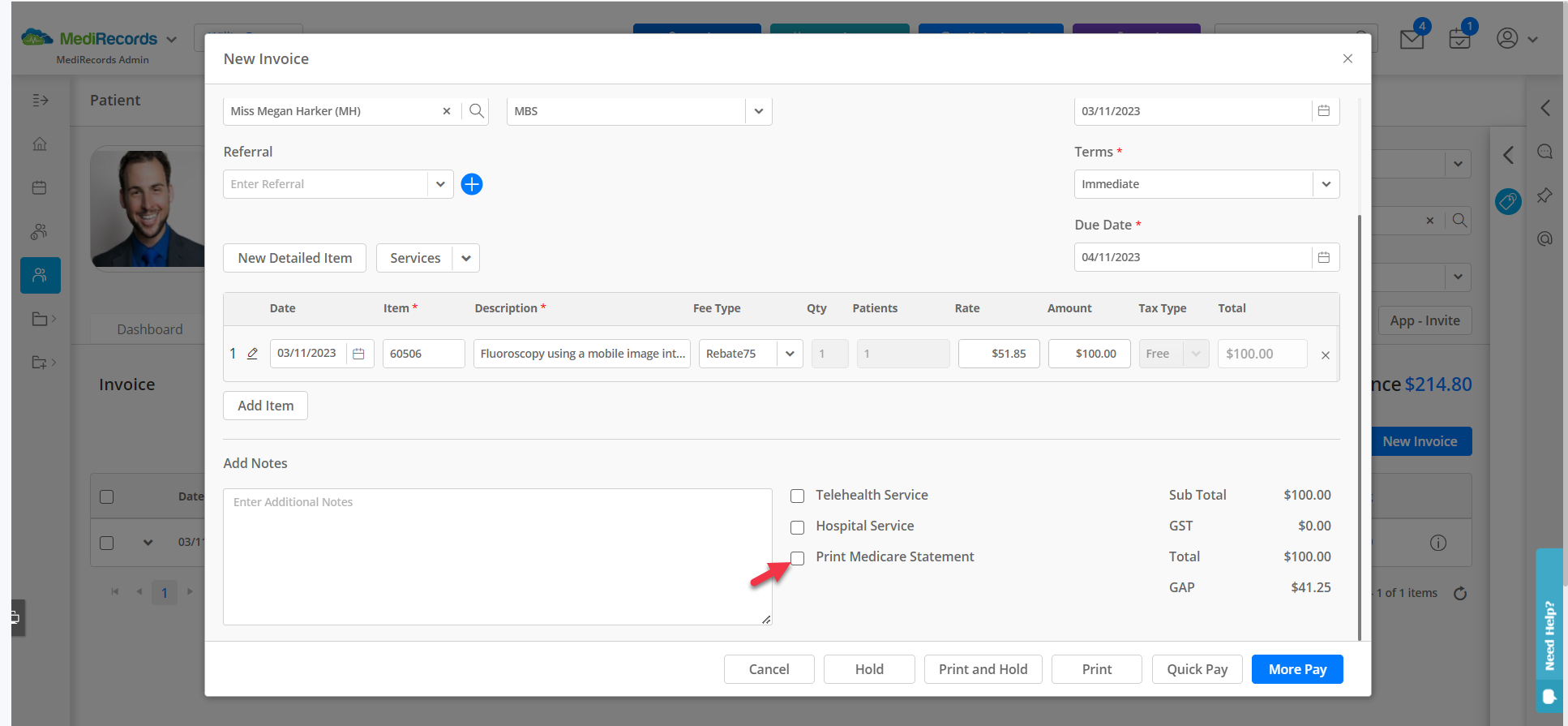 The Total is the total amount being billed to the patient, and the GAP is the actual amount they will be out-of-pocket after Medicare has refunded the amount covered under the Medicare Benefits Scheme.

Once you have completed the invoice form, click Quick Pay to reveal a set of quick payment options below.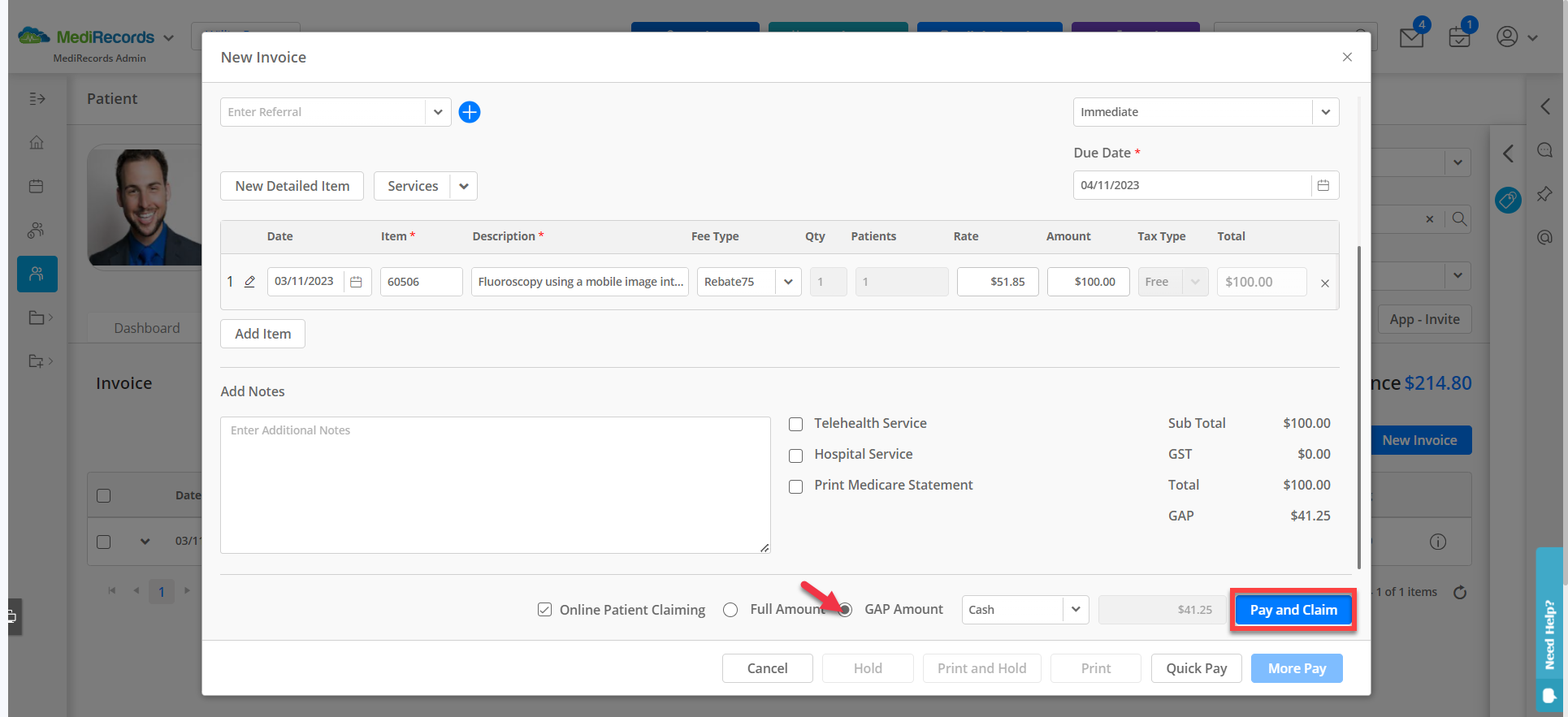 Make sure the Online Patient Claiming tick-box is selected, that patient is paying the Full Amount (GAP payments are covered in part seven of this tutorial, here), select the Payment Method and then click Pay and Claim to submit the claim to Medicare.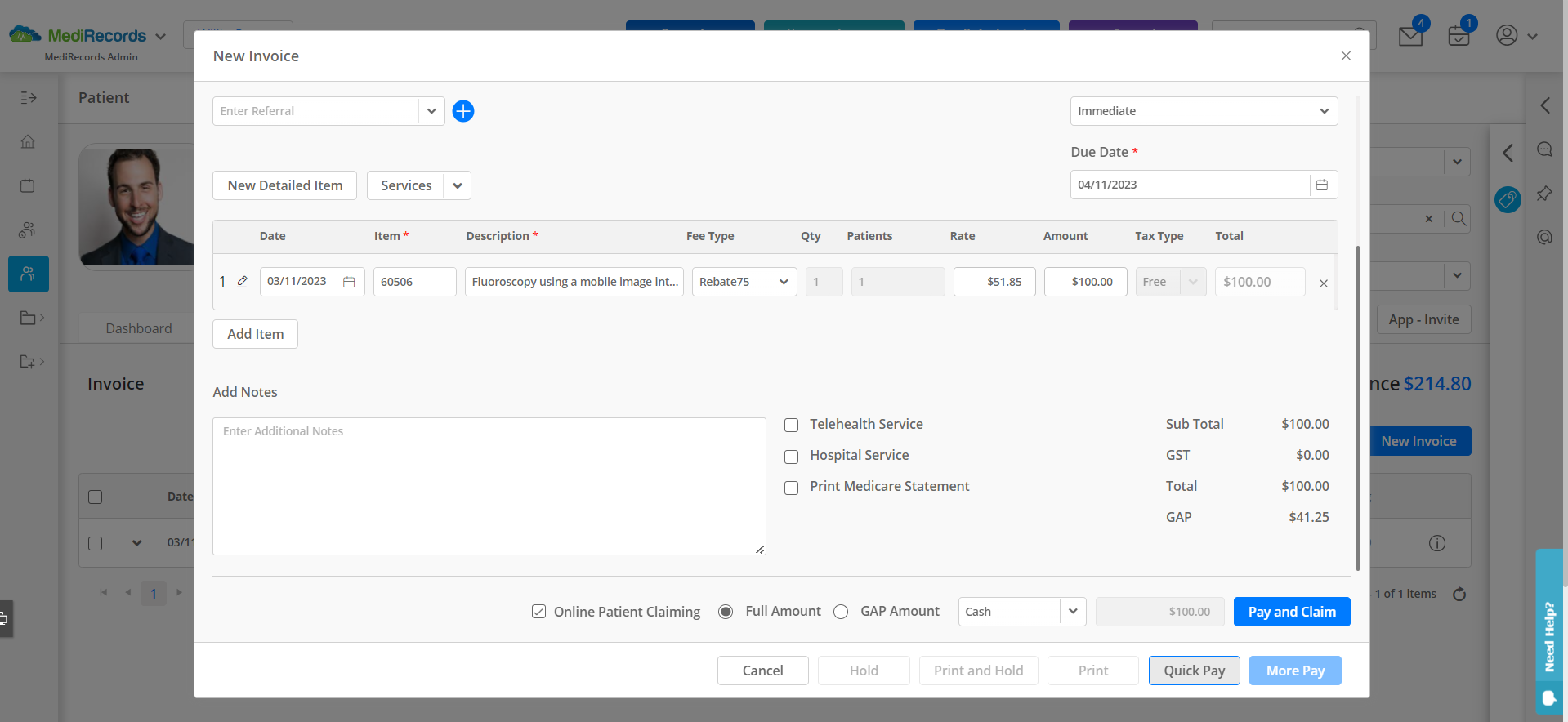 Once the claim is submitted to Medicare, it may take up to 10 or 15 seconds to process. The speed of processing claims is dependent on your internet connection, and the amount of claims being submitted to the Medicare server at that moment.

*NOTE: If you have enabled Medicare PCS (Patient Claim and Store) in your practice settings, and you process claims individually or in a nightly batch, then you will receive this message prompting you to store the message for processing later.

Once the claim has been processed, you will be returned to the patient record, where the newly created invoice should be visible in the Invoices list.

A copy of the invoice will open in a new tab, where it can be printed to given to the patient.
Medicare - Bill to Patient - GAP Only
If you need further assistance please contact support on 1300 103 903 or email at support@medirecords.com