Medicare - Bill to DVA

In this article, you will learn how to process a Medicare for a patient that holds a Dept. of Veterans Affairs (DVA) card.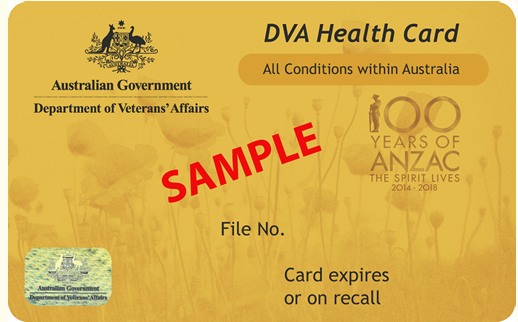 To learn what Billing to the DVA means, please click here.

*NOTE: It is important to remember to verify the patient's DVA details before billing. DVA details are verified using Online Veterans Verification (OVV), which is very similar to OPV for Medicare. To verify a patient's DVA details, go to Settings within the patient record, and click OVV. The system will send the details to the server, and respond to confirm whether they a valid, or whether they do not match and need to be updated.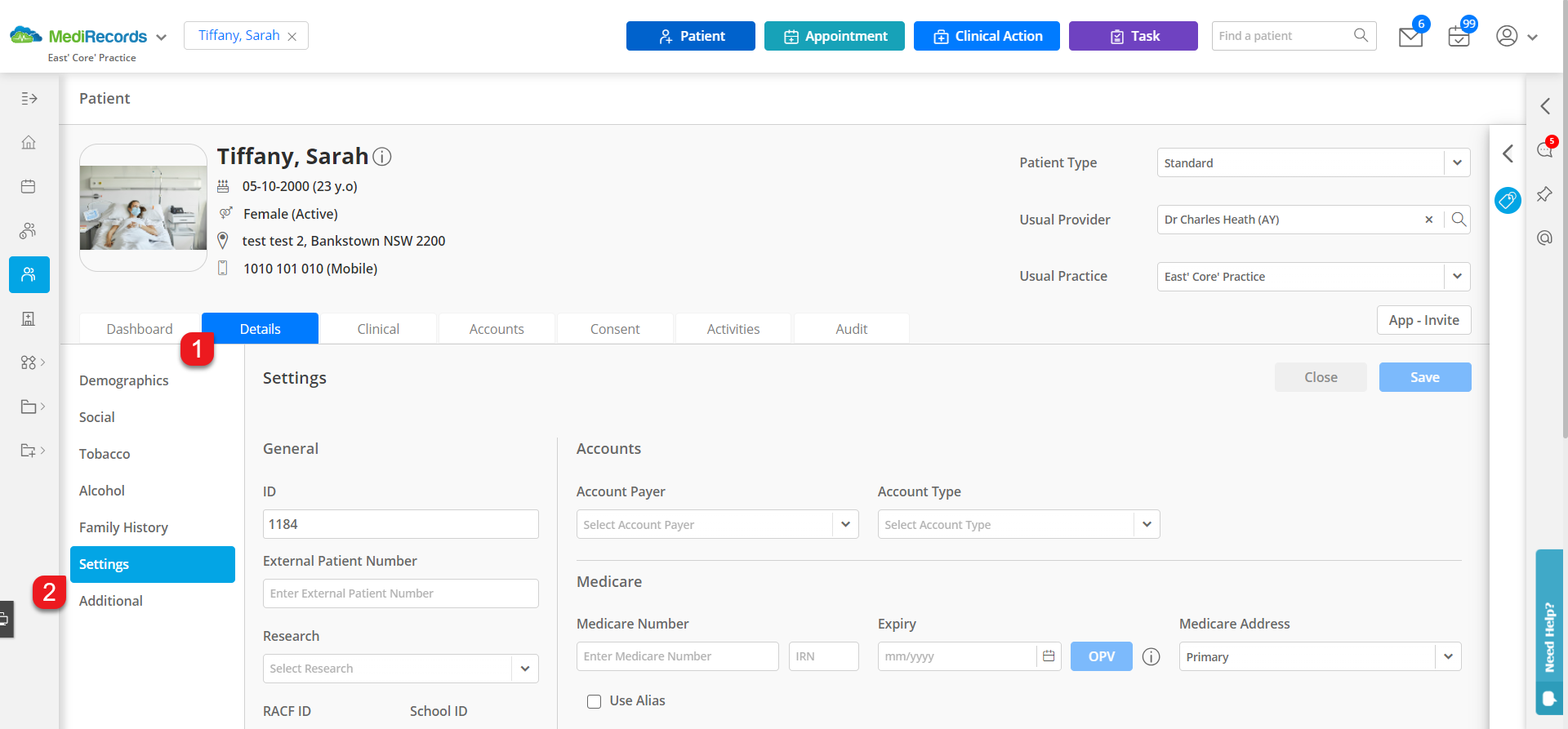 Billing to DVA is very similar to billing to Medicare. They both use the item codes from the MBS schedule, however, the rebate amounts for treating DVA patients are slightly increased.

*NOTE: This process strictly relates to creating invoices where the services are being bulk-billed via the DVA, not Medicare. Instructions for billing to Medicare (either Bill to Patient, Head of Family, or Bulk Billing).

To process an invoice using Bill to DVA, navigate to the Accounts section of the patient record, and then click Invoices.
Click New Invoice to open the invoice form.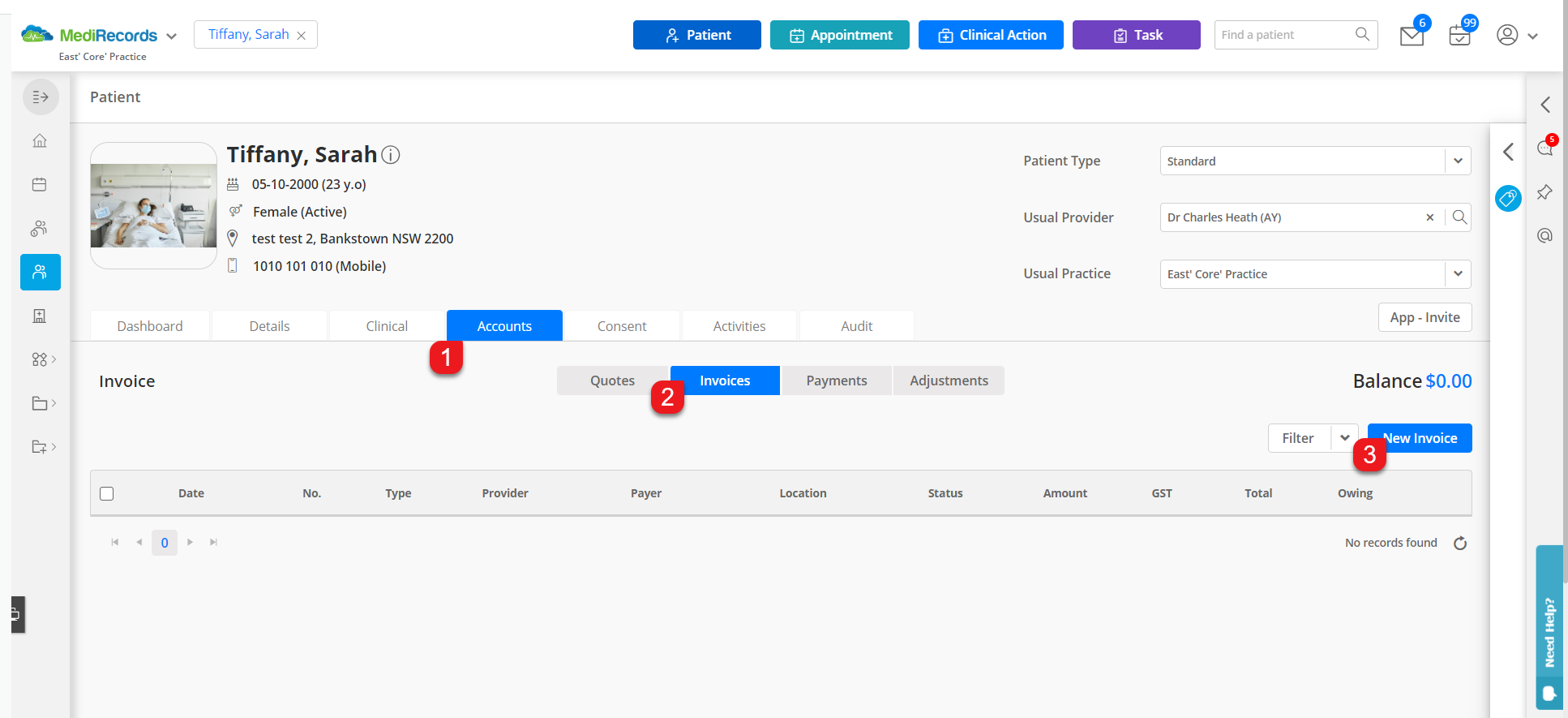 Complete the invoice with all the required details, making sure that the Bill To field is set to DVA, and the DVA LMO schedule is selected.
Once you have completed the invoice, click Claim to submit the claim to Medicare.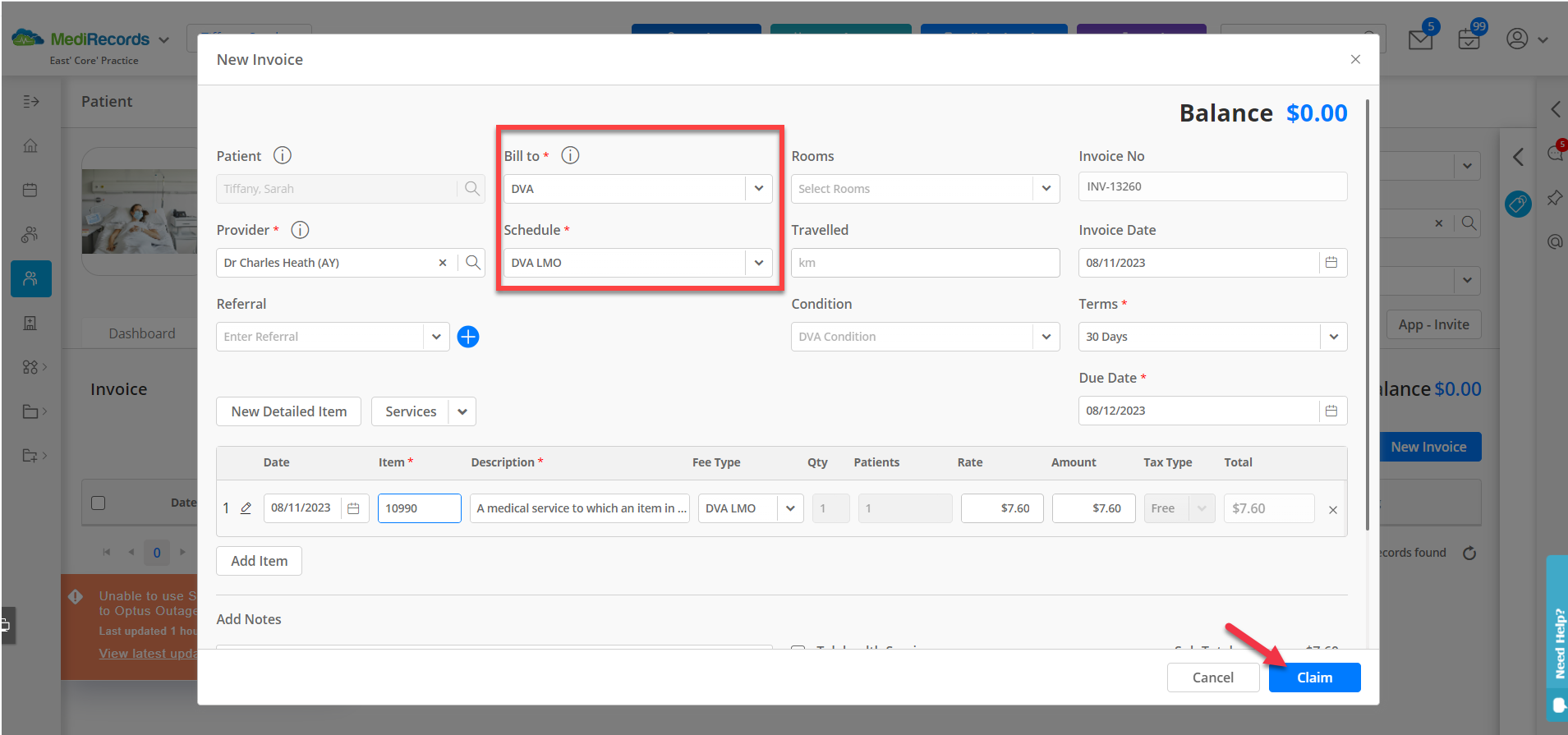 Once the claim is submitted, it may take up to 10 or 15 seconds to validate. The speed of validation is dependent on your internet connection, and the amount of submissions being sent to the Medicare server at that moment.

Once the claim has been processed, you will be returned to the patient record, where the newly created invoice should be visible in the Invoices list. Note that DVA will be displayed in the Payer field.

DVA claims are submitted via batch (automatically or manually) to Medicare. Batch processing is part of Practice Claiming, and is covered in the next part of the Medicare Tutorial.