Follow these steps to Create a New Patient Education Resource:
Navigate to "More > Resources".
Make sure you are in the "Patient Education" section.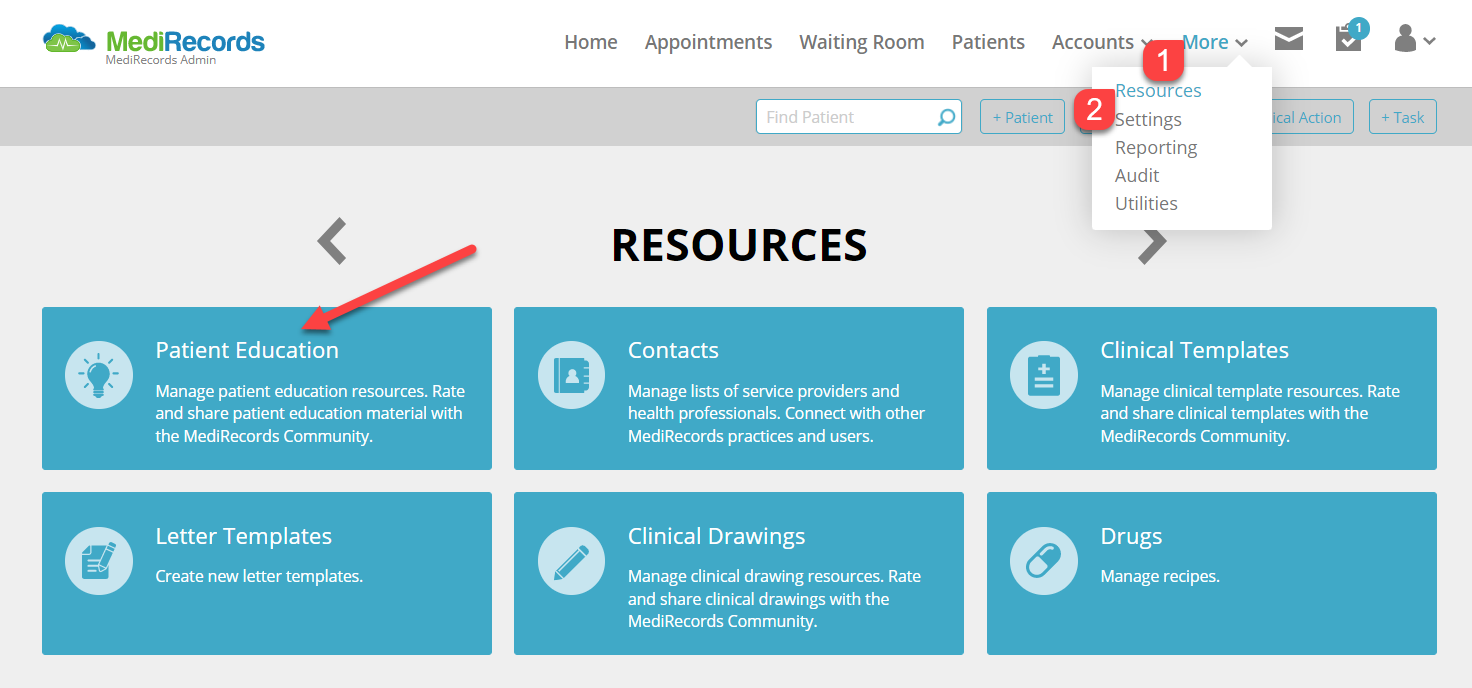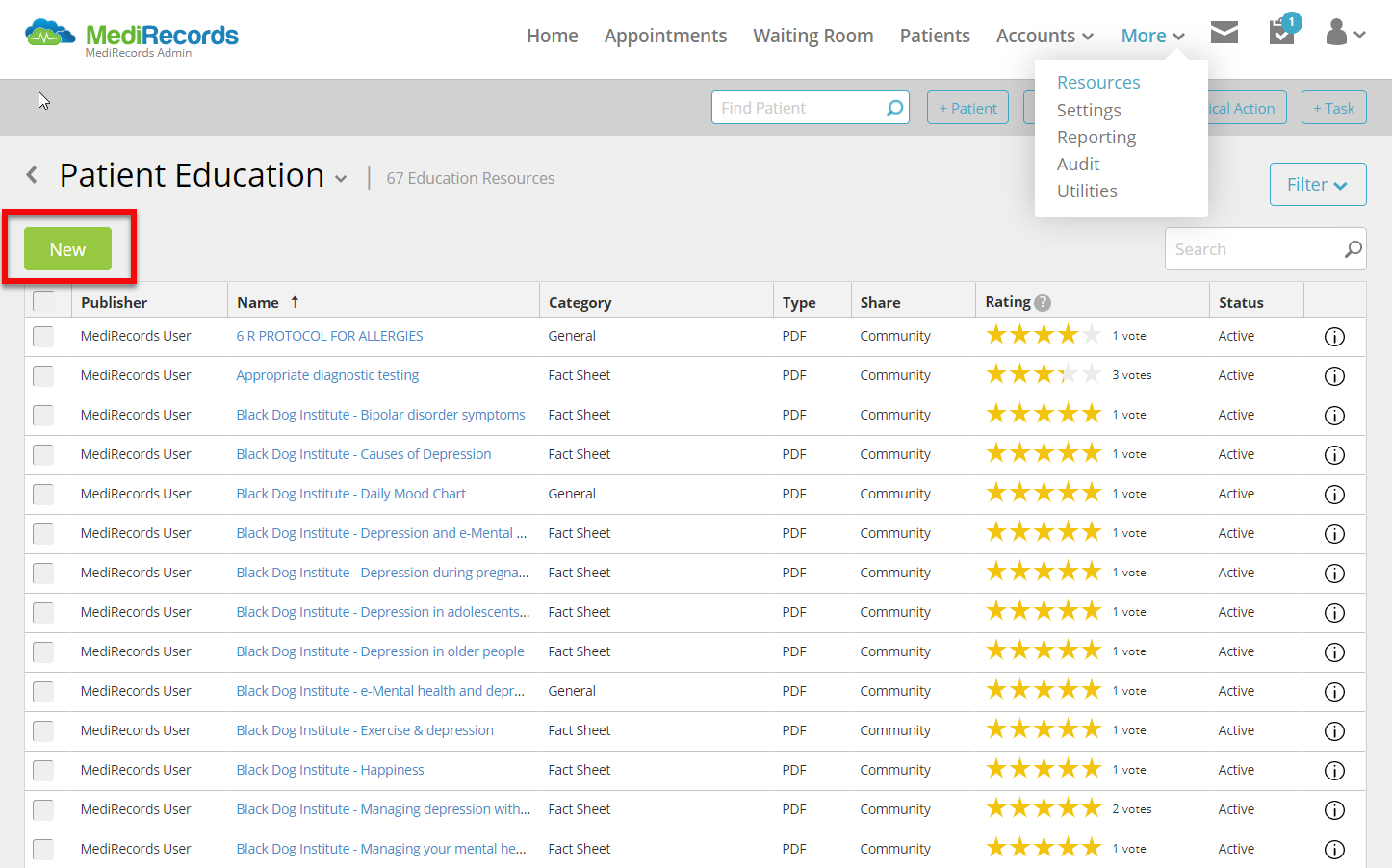 3. Click "New Patient Education" to open the PE import form.
4. Click to select the "Category, Type and Sharing", and type in the Name of the resource
5. Click "Select File" to open a file explorer, and select the file to upload
6. Once the file is uploaded, it will appear on the PE import form
(Note: File size must not exceed 10mb, and must be in PDF format.)
8. Review the "Terms & Conditions" of sharing resources with the MediRecords Community.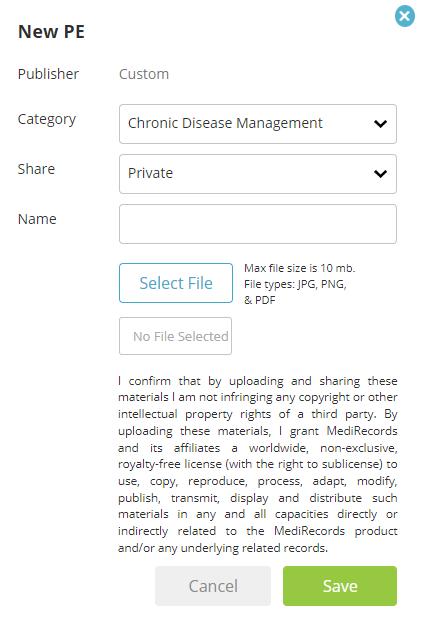 9. Click "Save" to acknowledge and consent to the terms and conditions
The patient education resource has now been created.
How do I Edit Patient Education? Click here.
If you need further assistance please contact support on 1300 103 903 or email at support@medirecords.com