Follow these steps to edit a Provider session:
Click More tab and select Settings from the drop-down menu
Click Appointments
Click Sessions
Click Tick-box next to the session you want to edit
Click Edit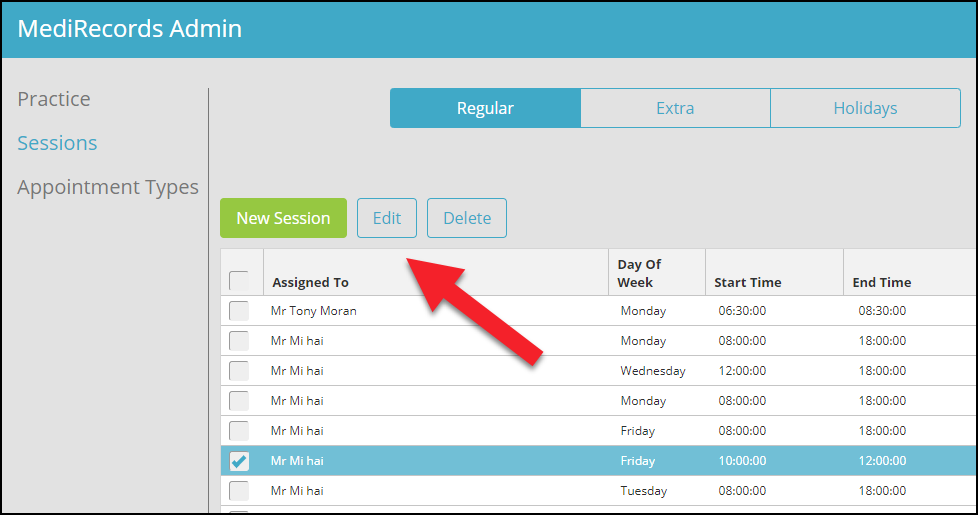 Edit the session details as required
Click Save to apply the changes
The session has now been edited.
You've completed another MediRecords Tutorial. You should now be able to edit a Provider session. If this is not what you're looking for, head back to our knowledge base and search for another article.
For urgent assistance, please contact MediRecords support on 1300 103 903 during business hours.