Follow these steps to Update your Appointments Preferences:
Click the User Icon (the human icon - the last tab on the MediRecords application ribbon)
The User Profile Menu will appear in a drop-down list below
Click Preferences to open your User Preferences
Click Appointments to open the appointments preferences
Update your appointments preferences with all the required details
Click Save to apply the changes
Your appointments preferences have now been updated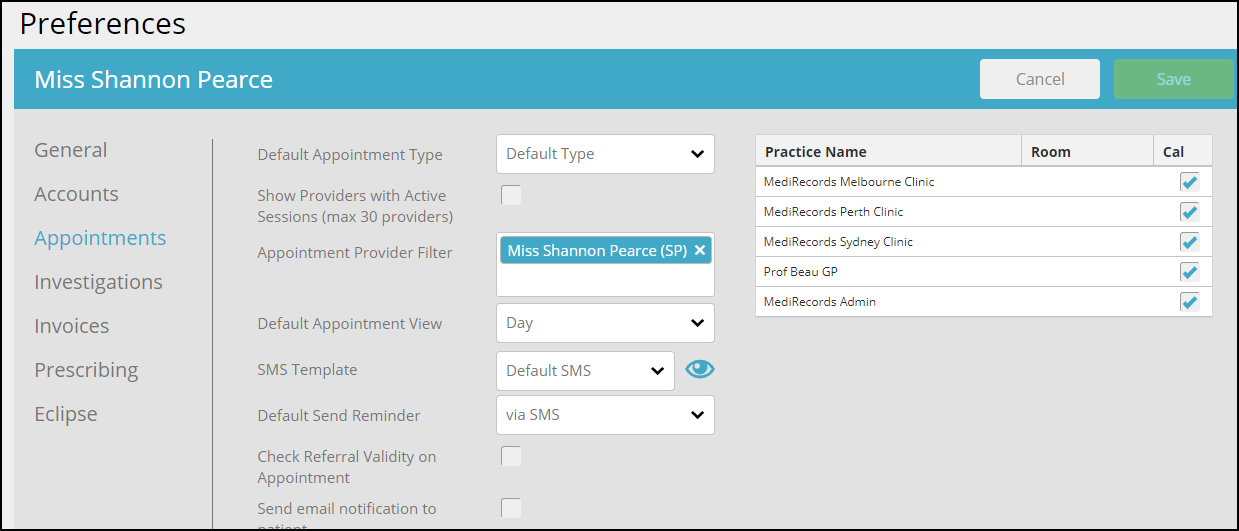 You've completed another MediRecords Tutorial. You should now be able to update your appointment preferences. If this is not what you're looking for, head back to our knowledge base and search for another article.
For urgent assistance, please contact MediRecords support on 1300 103 903 during business hours.