eRx in the MediRecords Patient App


This article will cover how patients can access their e-prescriptions in the MediRecords App.

Patients can access their e-prescriptions from with Medications section of the app, located on the main Profiles screen.

Tap Medications to view the list of medications.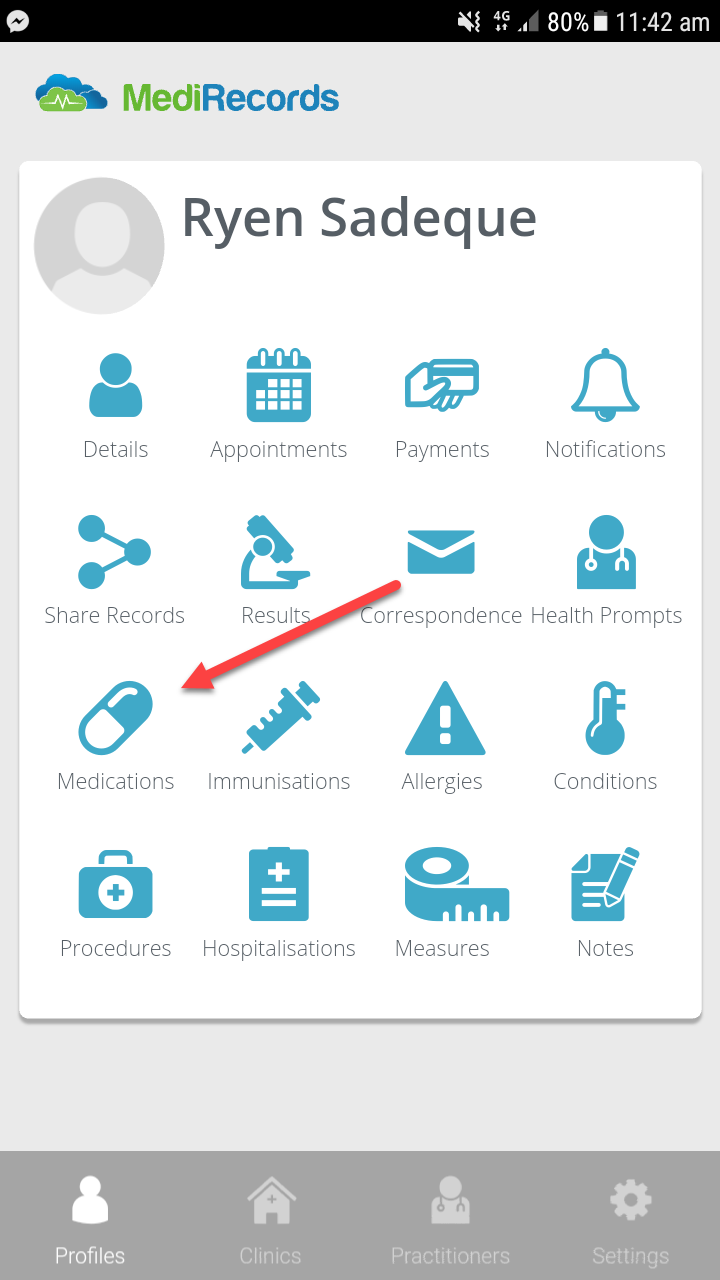 Tap Prescriptions, and then the name of the medication.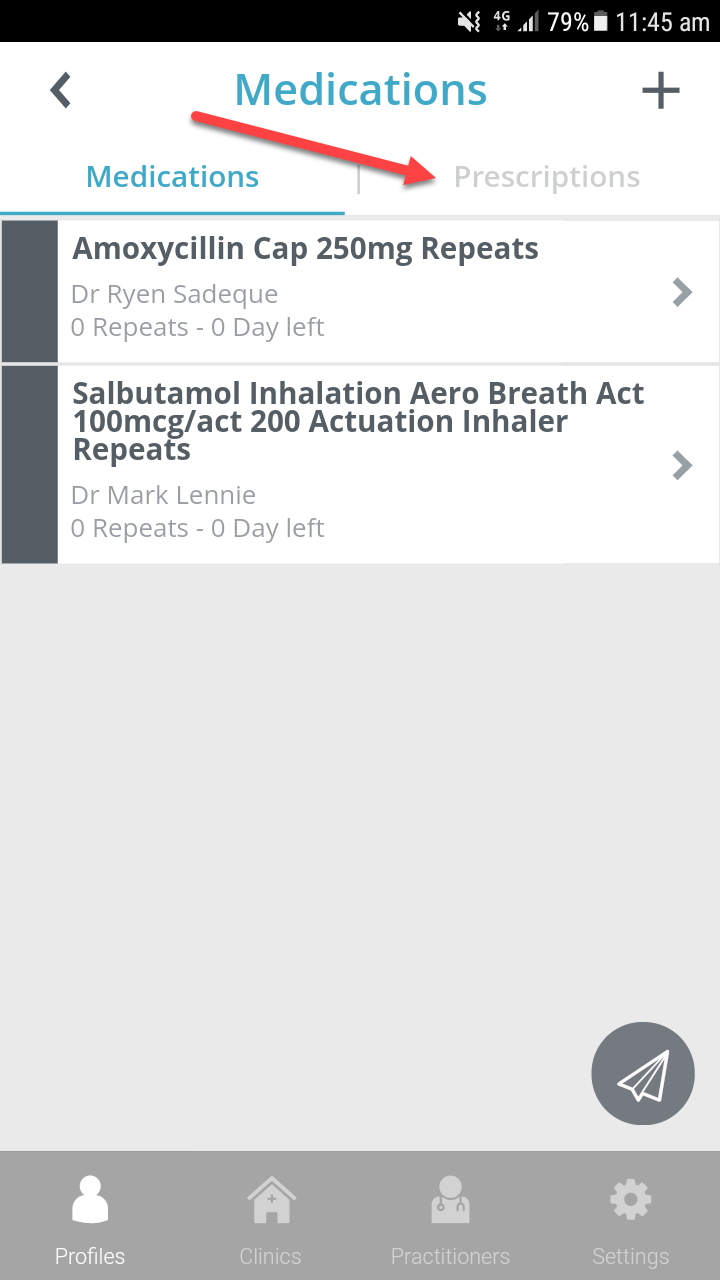 Tap View to a copy of the original prescription, which can be printed in from within MediRecords App.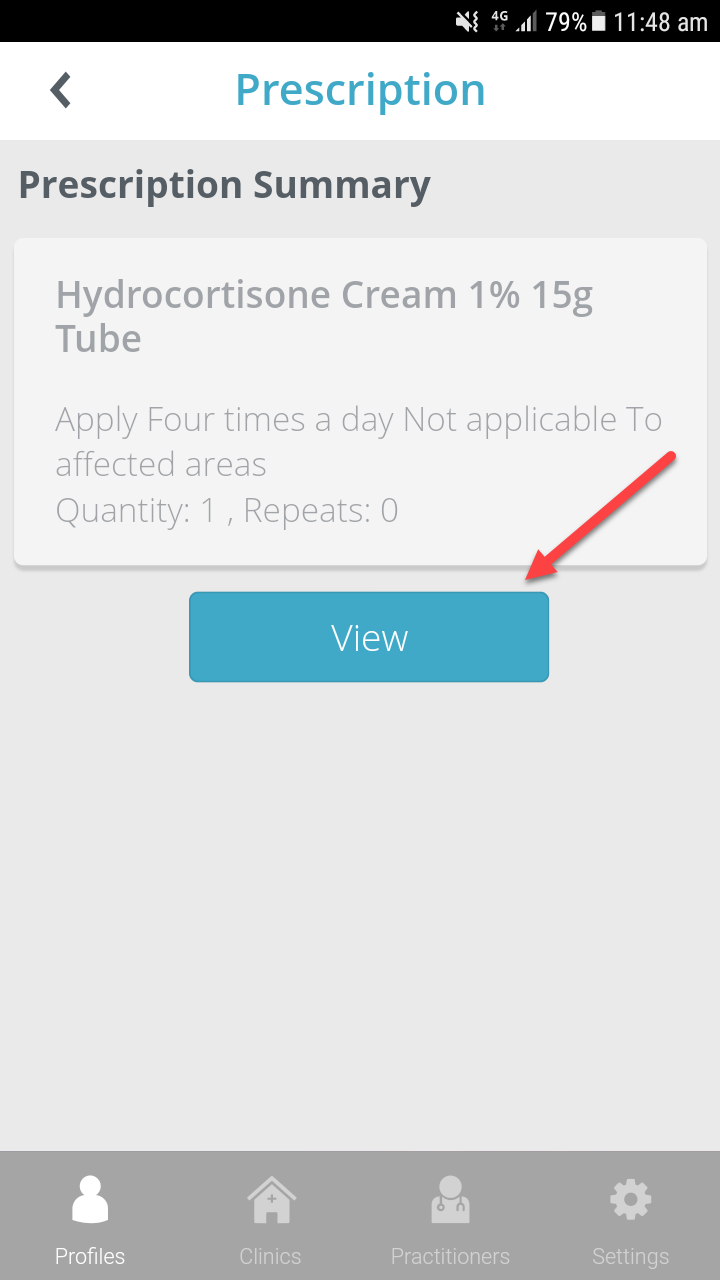 You've completed another MediRecords Tutorial. If this is not what you're looking for, head back to our knowledge base and search for another article.
For urgent assistance, please contact MediRecords support on 1300 103 903 during business hours.