Follow these steps to add a new medical condition:
Open the patient record
Make sure you are in the "Clinical" tab
Make sure you are in the "Medical History" section
Click New Condition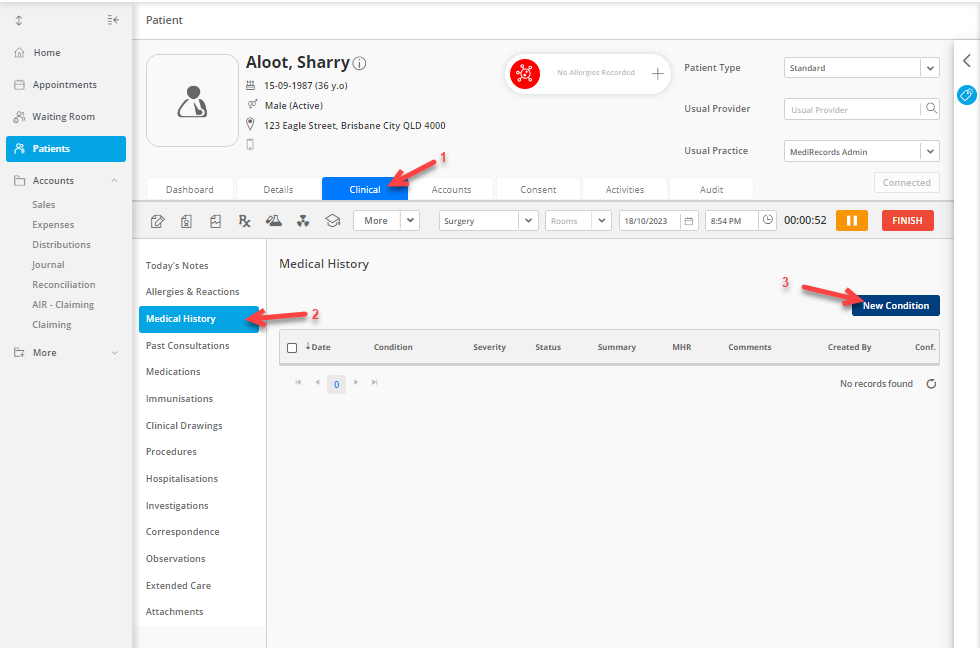 This will then open the medical condition form.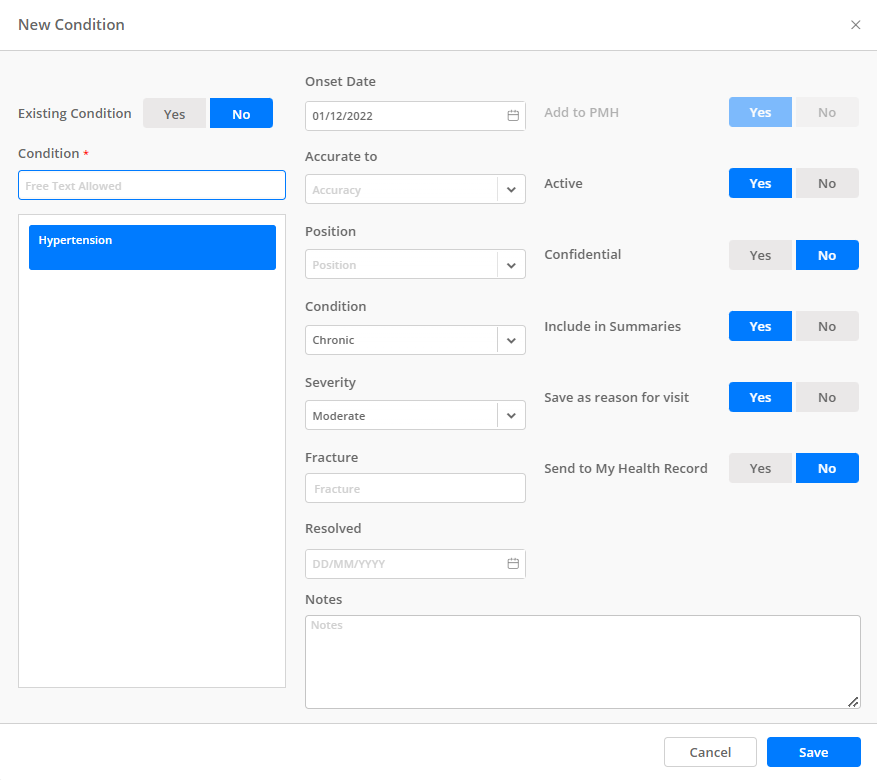 5. Click the Search field and type in a Keyword
6. Select the Condition from the list
7. If you cannot locate the condition in the database, you can use free text
8. Complete the rest of the form as required
9. Click Save to close the form
The new condition has been added to the patient's medical history.
How do I search for a past consultation
If you need further assistance please contact support on 1300 103 903 or email at support@medirecords.com