Examination Templates
This article will introduce examination templates usable in Today's Notes and where to find them.
An Examination Template is a form used for collecting information about a specific examination done by a clinician, e.g. skin exam for a rash. Once the template has been filled out, it will be copied into the current consultation's notes.
Templates are accessible via Today's Notes by clicking Examination and selecting the appropriate exam. There are several templates available by default, as below: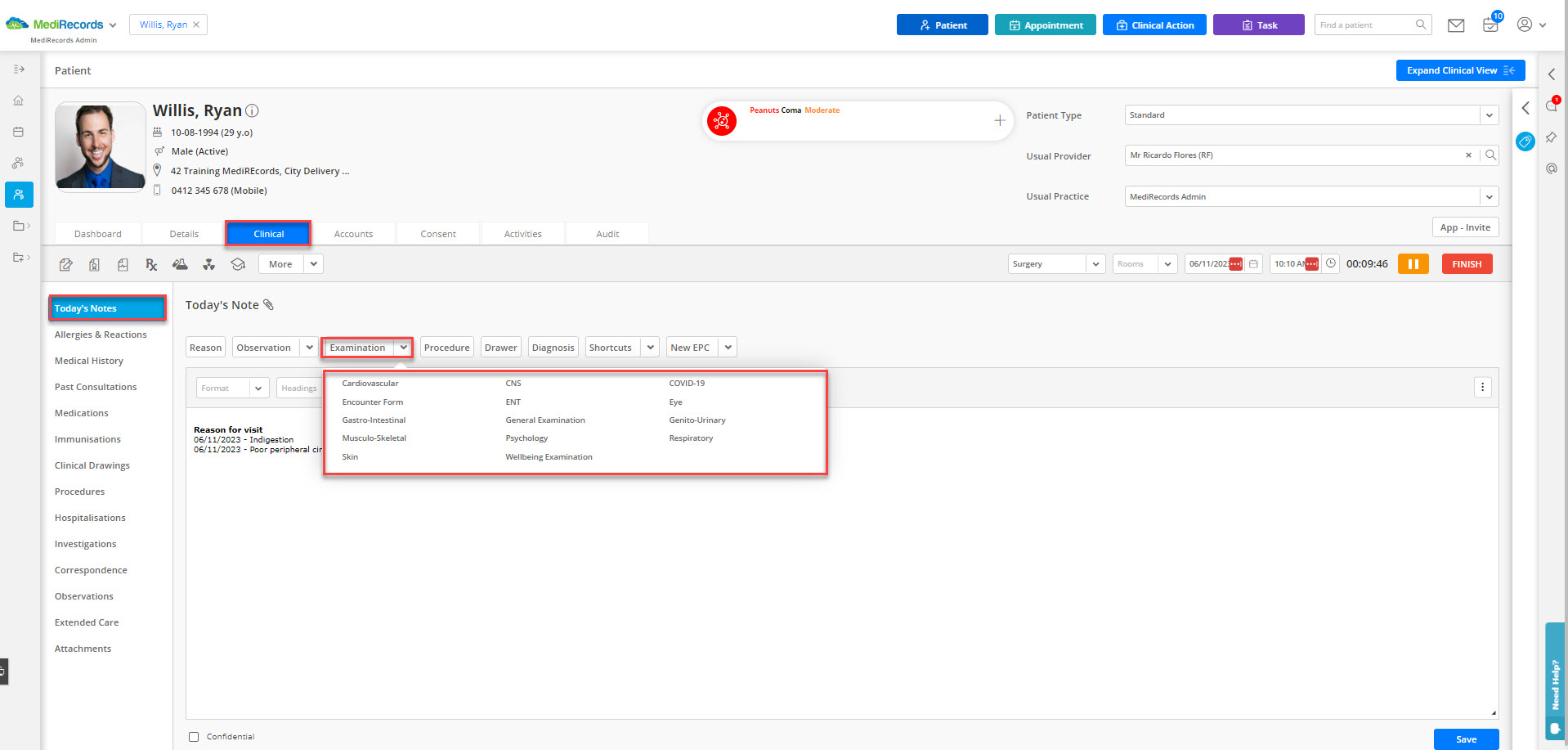 These templates are created and maintained by Medirecords Head Office and custom templates can be created upon request for a fee.
If you would like a custom template made, please contact Medirecords directly for a quote.
Phone: 1300 103 903
Email: support@medirecords.com
You should now be familiar with the examination templates available from Today's Notes.
For urgent assistance, please contact MediRecords support on 1300 103 903 during business hours.