Follow these steps to change the consultation room:
Open the patient record
Navigate to the Clinical tab
Click Room next to the date field to reveal a drop-down list of consultation rooms
Click to select the consultation room
At the end of the visit, click Finish and the consultation room will be saved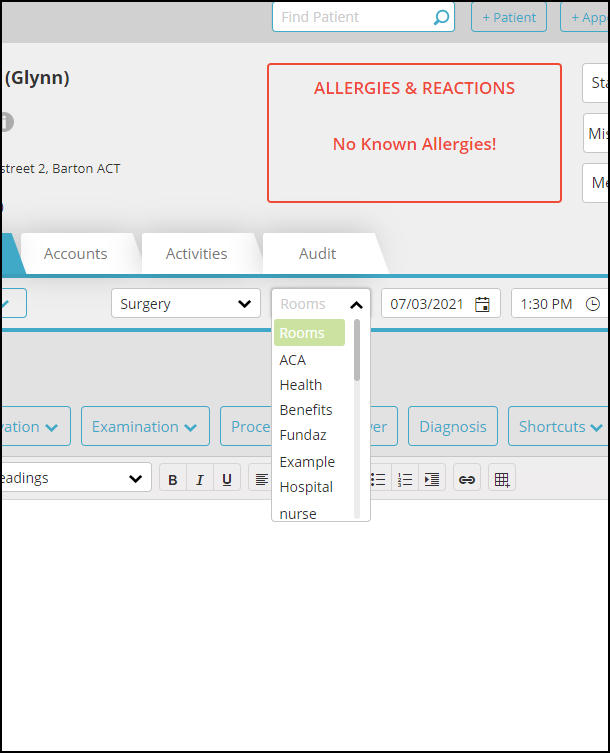 The consultation room has now been changed.
You've completed another MediRecords Tutorial. You should now be able to change the room assigned to the appointment. If this is not what you're looking for, head back to our knowledge base and search for another article.
For urgent assistance, please contact MediRecords support on 1300 103 903 during business hours.