Welcome to MediRecords.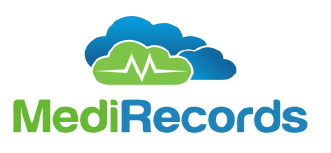 Now that you have registered your practice for the first time on the MediRecords application, there are a number of steps that you need to complete to get the application up and running in your practice. To help you through this process, we have written this step-by-step setup guide.
PKI Certificates are required for a connection to Medicare from MediRecords. This allows you to claim electronically through to Medicare and perform Online Patient Verification checks (OPV). When adding Medicare PKI Certificates to MediRecords, there are two options to select from. Both options require you to submit a HW052 form to Medicare to link your provider details with the MediRecords Minor Customer ID (location code).
Use MediRecords Vendor Certificate (Recommended) Use the MediRecords Vendor Certificate and just let Medicare know by filling out the HW052 form. MediRecords will take care of upcoming expiries and any other necessary requirements for the certificate.
Upload your own Medicare PKI Certificate You will need to apply to Medicare and obtain the PKI Certificates and passwords. When these certificates expire, you will need to contact Medicare to renew them. You will also need to submit a HW052 form to Medicare.
The steps below will cover how to set up for the Health Identifiers service for the purpose of connecting to My Health Record and eRx for e-Prescribing.
Prerequisites You will need: -
HPI-O number - NASH Certificate (fac_sign.p12)
Provider HPI-I numbers
eRx ID's for individual providers
Register your organisation in the HI Service to obtain a HPI-O number and apply for a NASH Certificate. Click here to see how to apply. Hi for Healthcare Provider
You will need the NASH Certificate in the form of a P12 file, as well as the Personal Identification Code (PIC)
Obtain a copy of all your provider's HPI-I numbers.
Note: If you cannot locate your doctor's HPI-I number, they can contact either HPOS or APHRA to obtain a copy of their 16-digit HPI-I number.
Before you can set up eRx in MediRecords, you will need to register for e-prescribing on the eRx website. To register, go to Here and click Register NOW in the right-hand corner of the page.
Once eRx has sent you the unique eRx ID's per provider, you can begin configuring.

Here is a list of final steps you need complete within the MediRecords platform, It is important that you complete these steps in the order that they appear.
Once you have completed these steps, you will be ready to migrate your data and patient records from your old system into MediRecords. MediRecords has trained technicians that will personally assist you with data migration. Please contact MediRecords Customer Service by phone or email to book a technician for data migration.

Migration from Best Practice, Medical Director, Medtech 32, Zedmed can be completed for a flat rate. For all other vendors, please contact your account manager.


MediRecords is integrated with a variety of secure messaging vendors and has been designed for you to easily update your practice settings to receive secure messages from other health professionals and laboratories.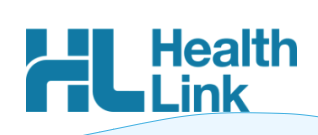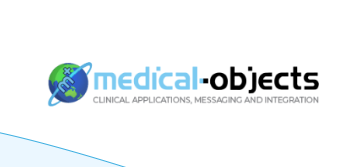 Healthlink
You will need a Healthlink account to send and receive messages through Healthlink. If you don't already have an account, you can create one on the Healthlink website. If you already have a Healthlink account, you will first need to contact them to advise you want your messages sent to MediRecords and provide them with your existing alias.
Medical Objects
Similar to Healthlink, you will need to have a Medical Objects account to send or receive secure messages via Medical Objects. If you don't already have an account, please visit the website to sign up: Here. If you already have an account, you will first need to contact them to advise if you want your messages sent to MediRecords and provide them with your existing details.
For more information please find a link to our Knowledge Base
For assistance phone 1300 103 903
OR
Email: support@medirecords.com