The purpose of this article is to provide new users with an informative overview of the MediRecords Appointments page. By reading this article, you will learn how to navigate, add new, and manage existing bookings in the MediRecords Appointments Calendar.
If you're searching for a specific work instruction or function, we recommend checking the Frequently Asked Questions section located within the Appointments Support Page. Each article in this section contains detailed work instructions related to the topic you are interested in.
Appointments
To access appointments in the MediRecords application, click on the second tab located on the application ribbon.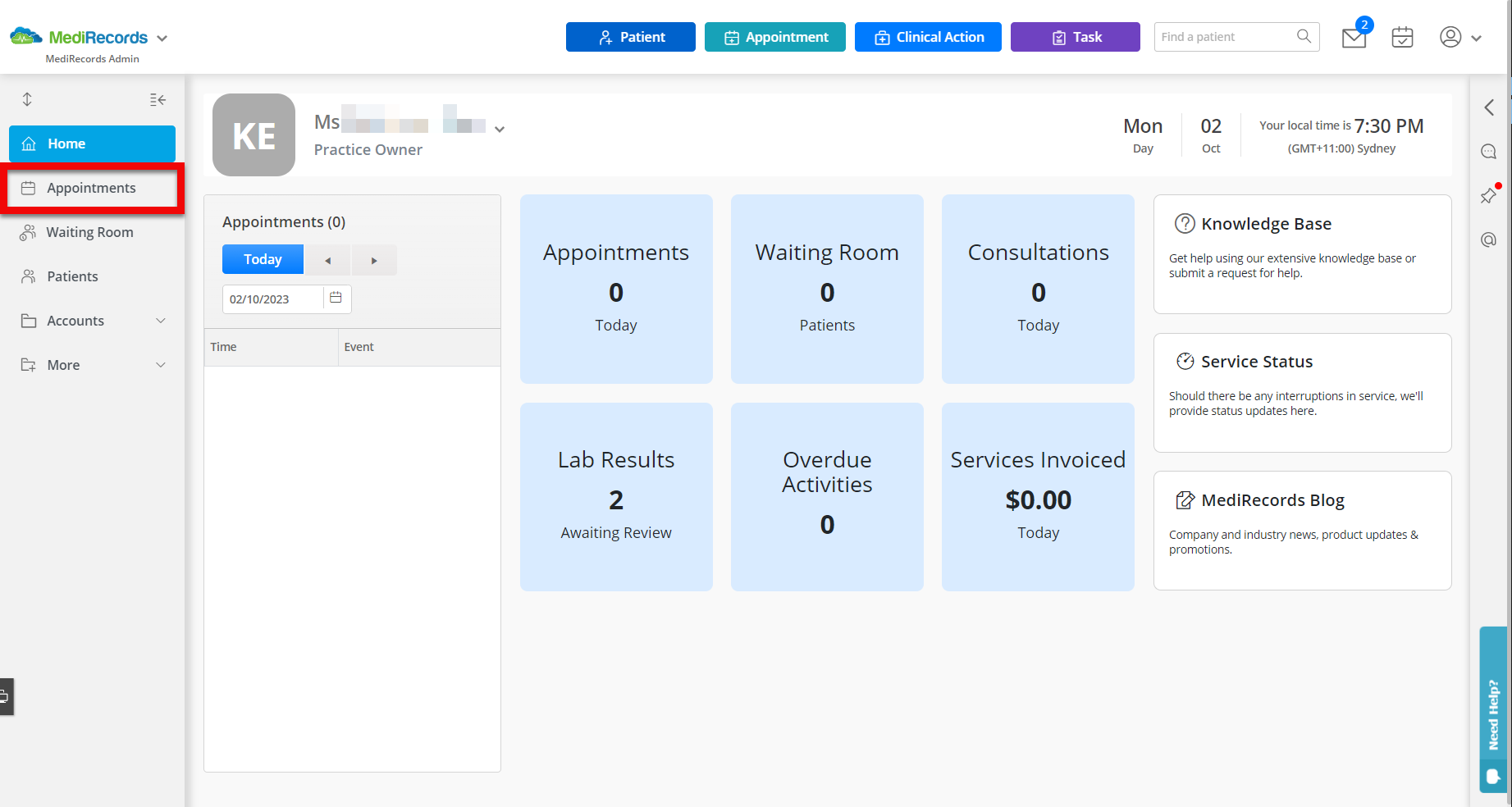 The Appointments Calendar will then appear, displaying a list of appointments for your selected providers. You can view these appointments in a Daily, Weekly, Monthly, or Agenda format.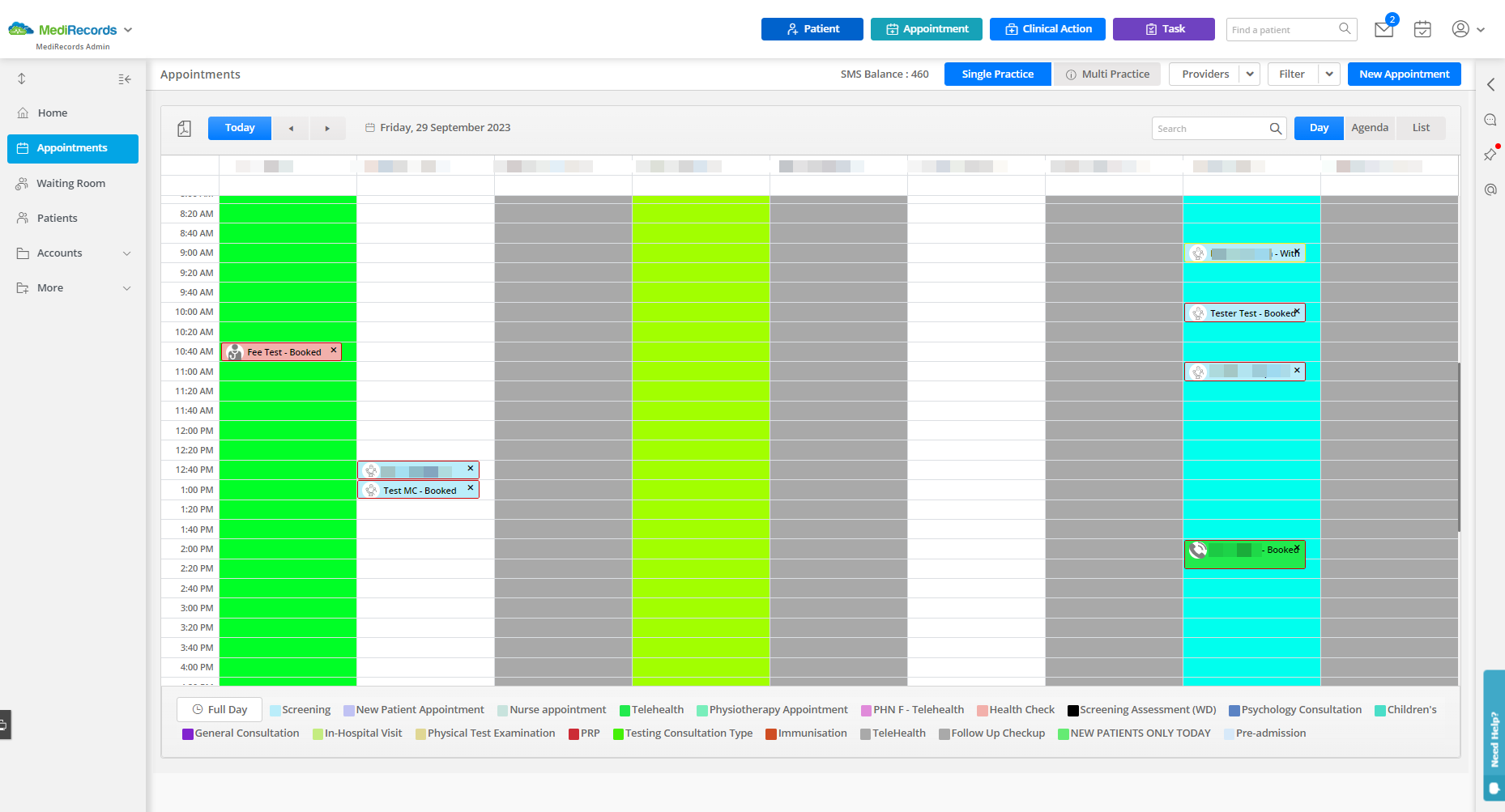 To include users in your Appointments view, simply click the Provider tab located to the right of the New Appointment button.
NOTE: In this section, adding a provider will only display them temporarily in the calendar. If you prefer to have a specific provider consistently visible in the Appointment Calendar, you can customize this setting in your preferences.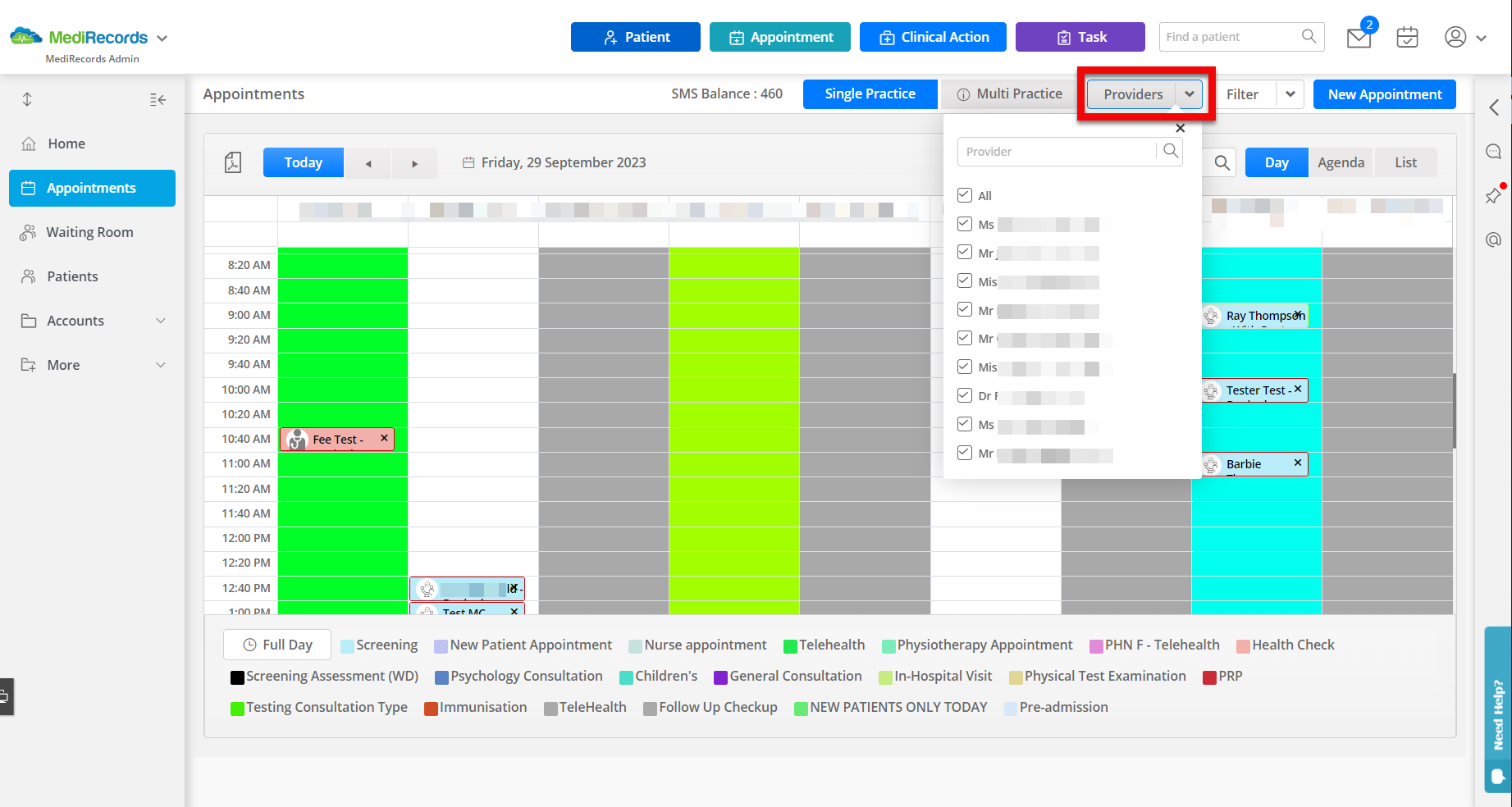 NOTE: The names of users with a tick next to their name will appear on the Appointments Calendar. To control whose appointments are displayed, simply select or deselect users from the list. This will allow you to add or remove appointments from view as needed.