Welcome to the MediRecords Appointment Settings.

This article has been written to give new users an informative overview of the Appointment Configuration Settings within MediRecords.

Each of these articles contains a detailed work instruction relative to the topic.

Appointment Settings - Overview
Appointment settings in MediRecords allows you to manage the operating hours of your clinic(s), providers session times and practice appointment types. These settings are then applied to your appointment calendar.

The settings for Appointments are located within the settings page of the MediRecords. To open this page, click More at the top of your MediRecords screen to reveal a drop-down list, then click Settings.





Click Appointments.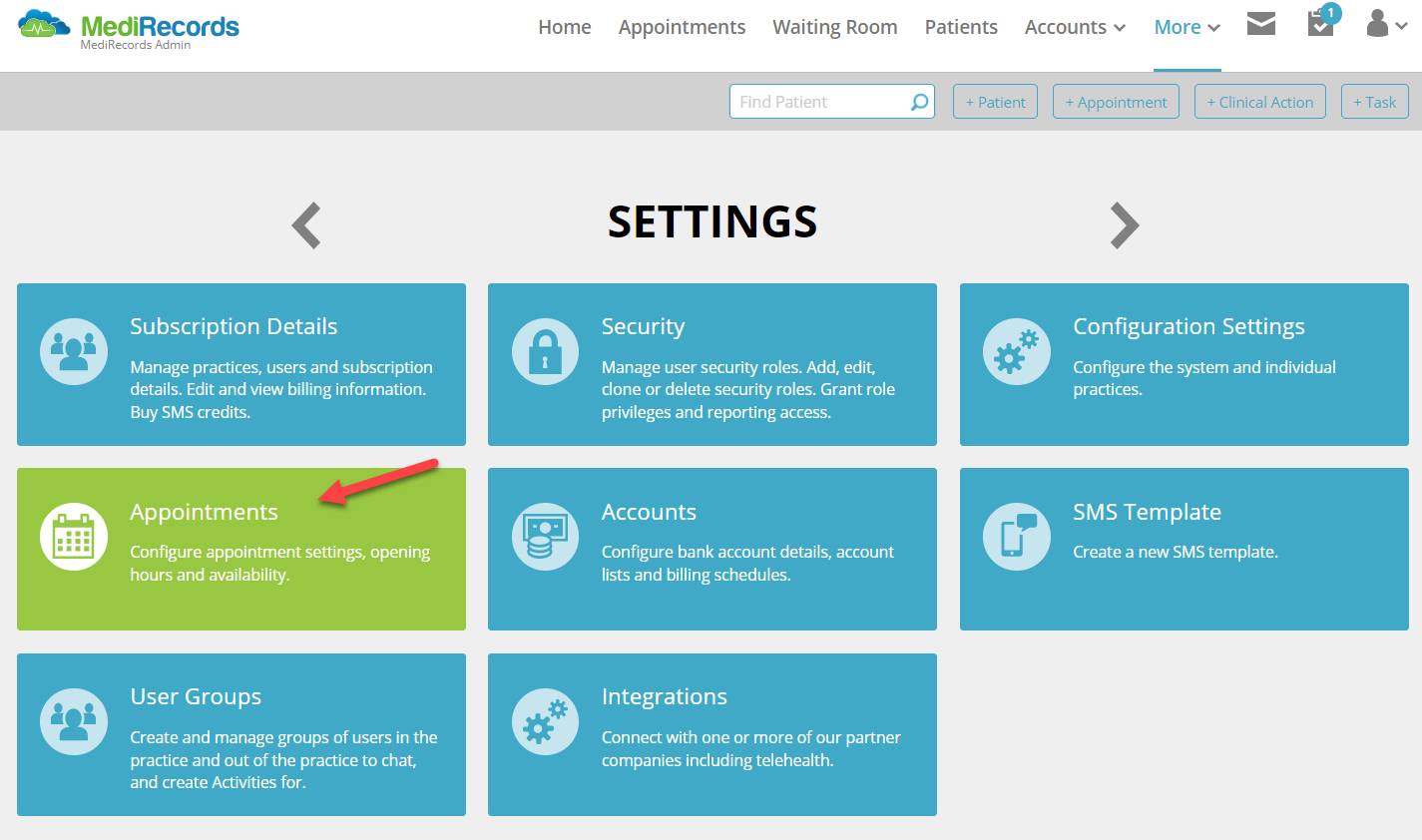 Select the practice you would like to edit the Appointment settings for:

The following screen is the Appointment Configuration page where you can configure the clinics Operating Hours, Provider Sessions and your clinics Appointment Types.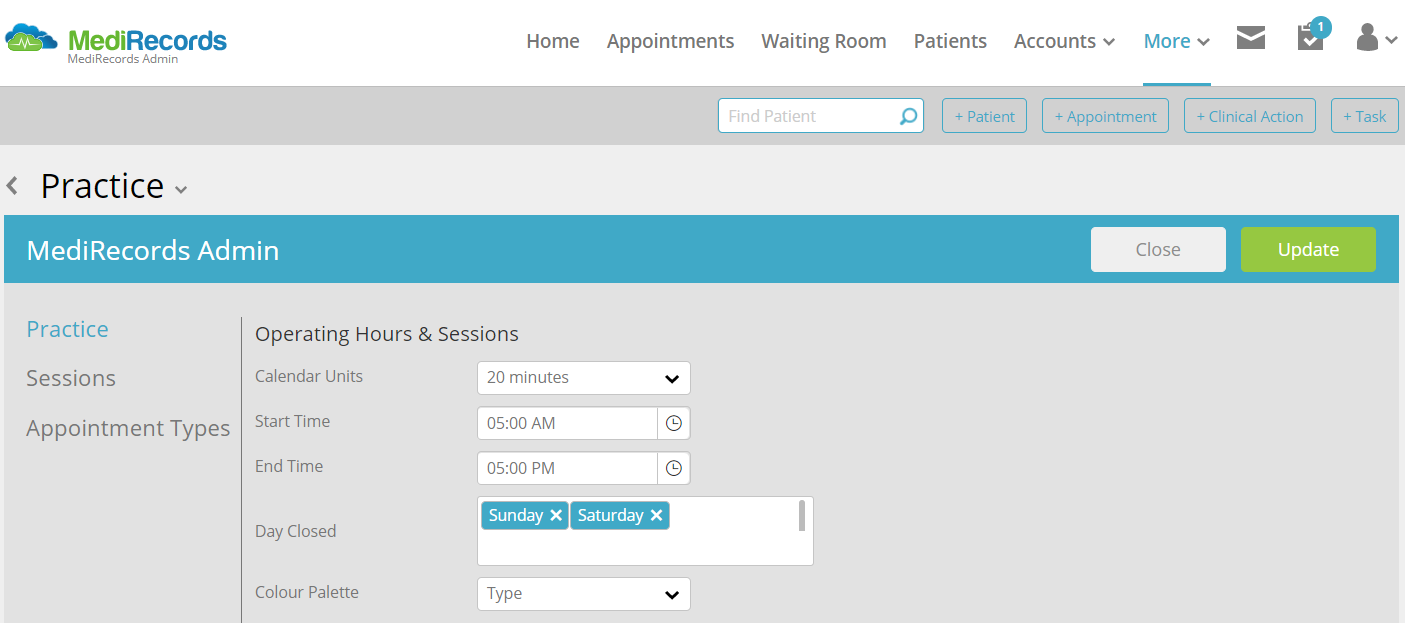 Appointment Settings: Practice
Not what you're looking for? Return to the knowledge-base home page by clicking here.
If you need further assistance please contact support on 1300 103 903 or email at support@medirecords.com