Managing existing letter templates
When you first log into MediRecords you will notice a number of ready-to-use Letter templates, Clinical images, and clinical examination resources and contact lists in your account.
To ensure that only relevant resources are visible to you, this article has been designed to help you remove unwanted resources.
1. Deactivate unwanted Letter Templates
Navigate to your letter template resources by selecting More at the top of your MediRecords screen, followed by Resources, Then select Letter Templates: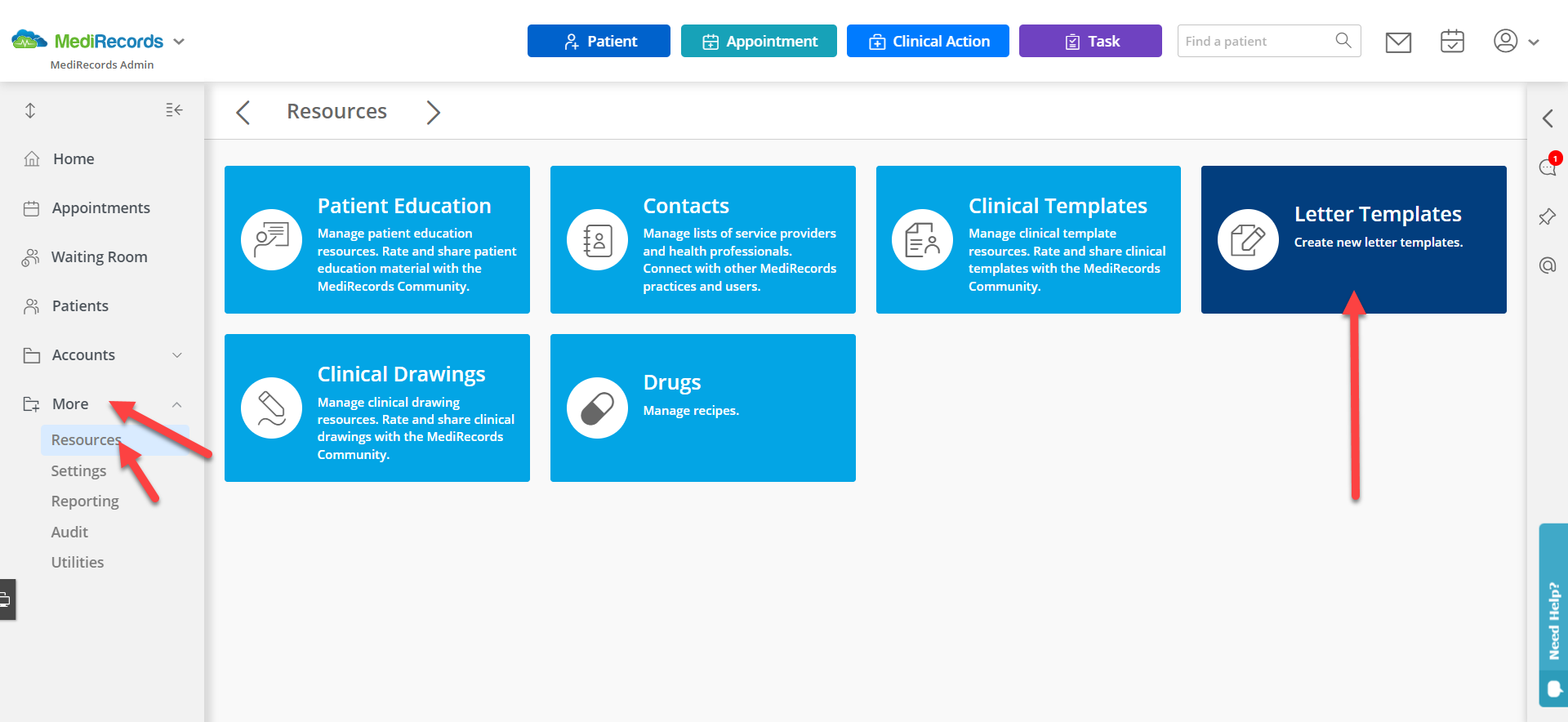 Once selected, you will be brought to a list of all Active available letter template resources.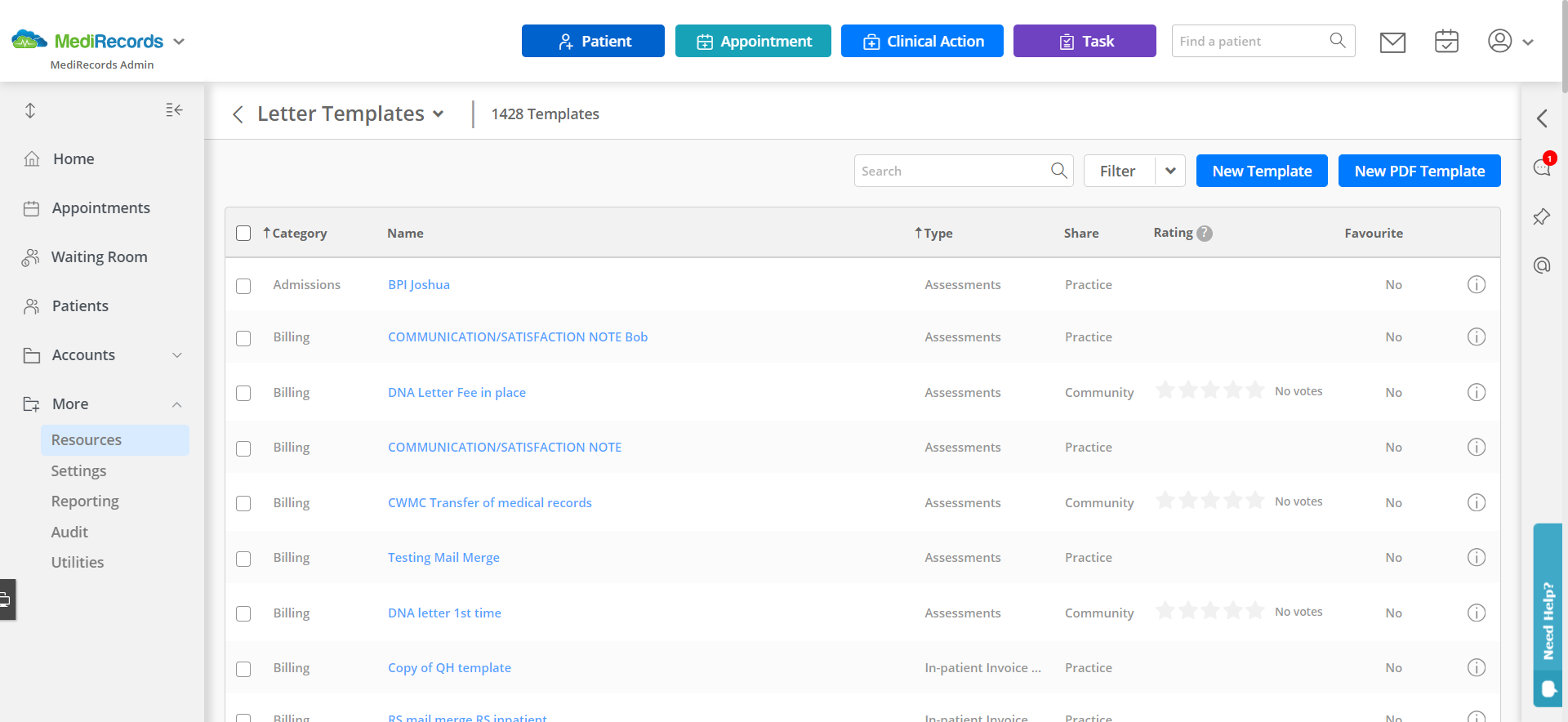 You can remove unwanted letter templates from view by selecting the checkbox to the left of each unwanted resource, followed by Status and Deactivate: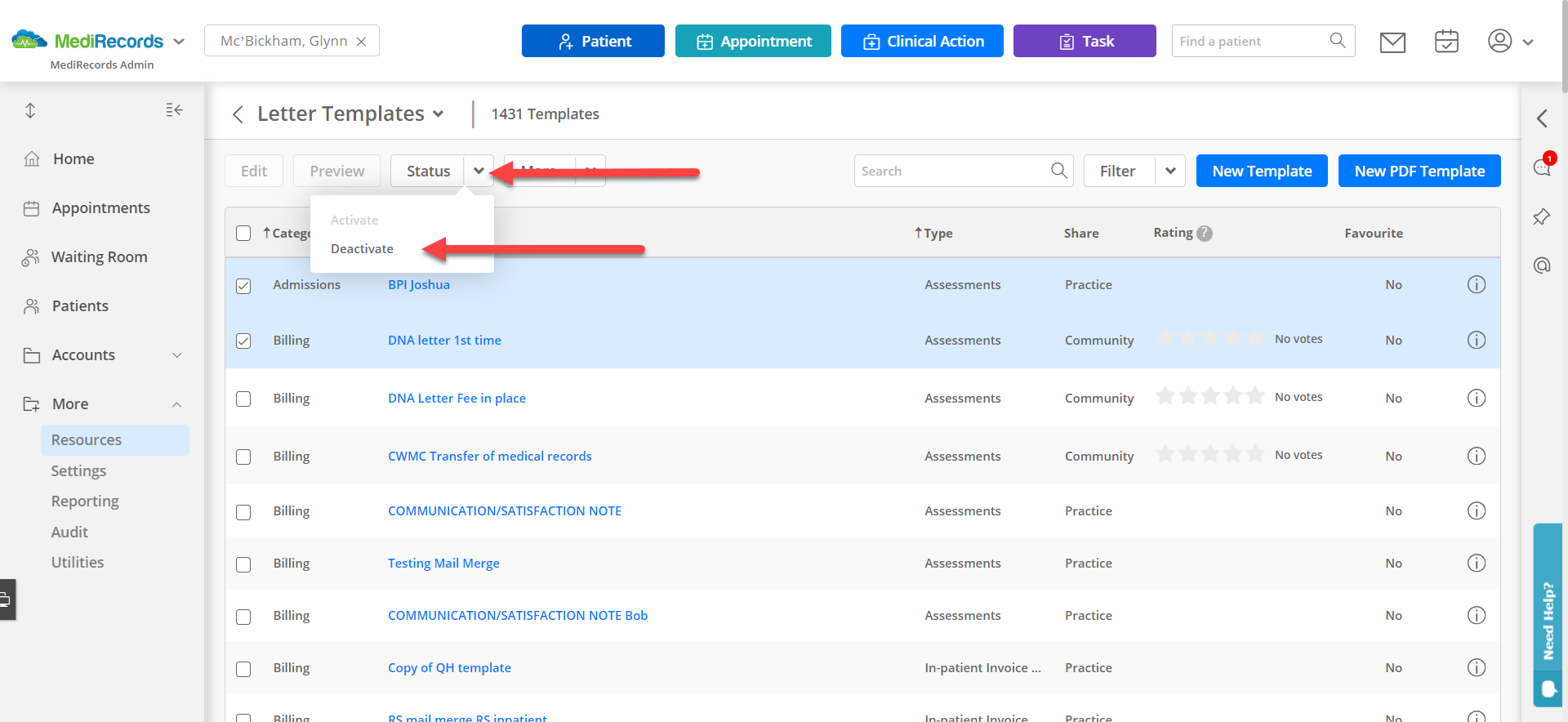 Deactivating letter templates from this view, will not impact what others from your practice can or cannot see.
You can reactivate deactivated resources at any time by selecting the filter on the right-hand side of the screen. Ensure all options are selected, excluding ACTIVE.
Select the check box to the left of the resource(s) you would like to activate, followed by Status and then Activate: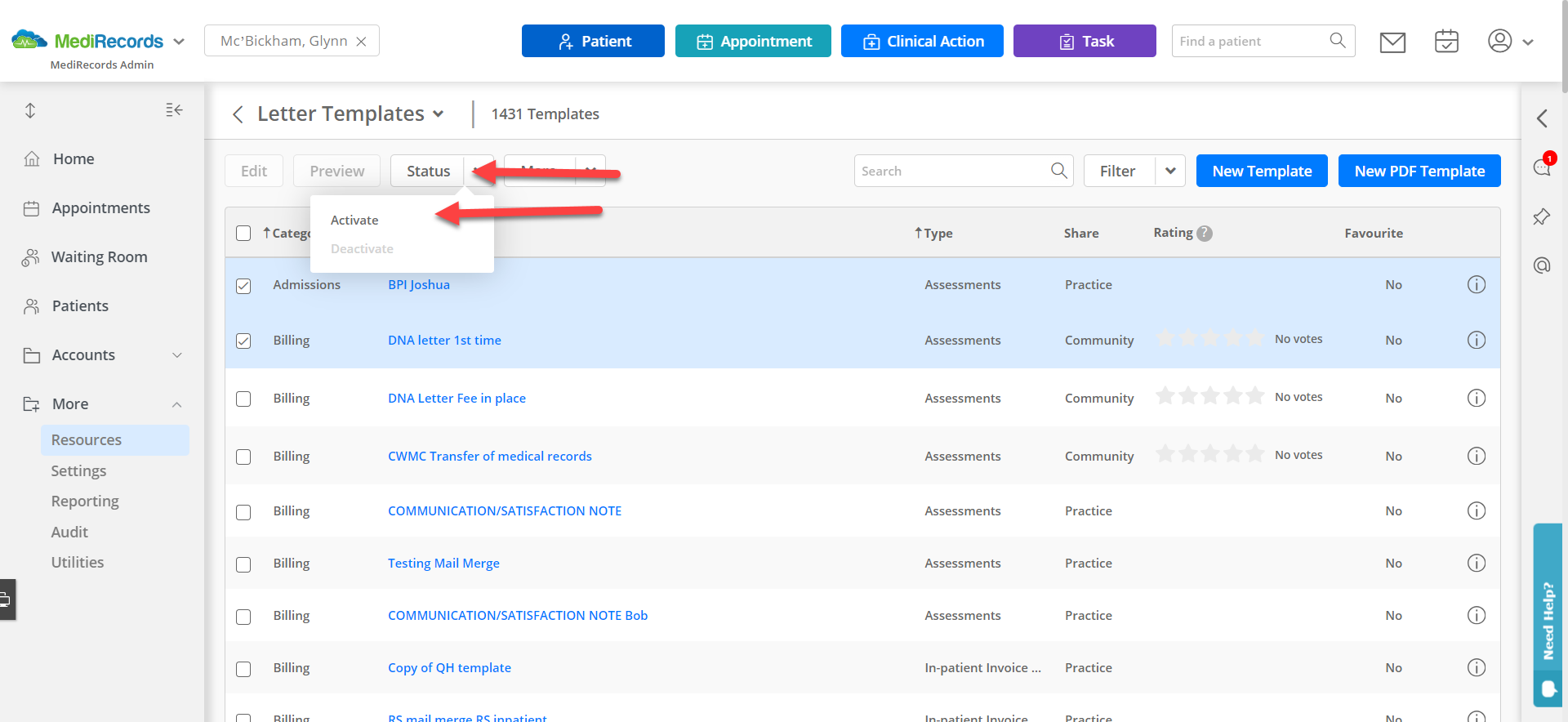 The Template will be reactivated again once you click activated.
Filtering your Letter Templates
If you need further assistance please contact support on 1300 103 903 or email at support@medirecords.com