Reporting - Population Health
This article, will show you how to navigate to and export population health reports to an excel or PDF document.
First, navigate to your financial reports by first selecting More at the top of you MediRecords screen, followed by Reporting:

Then select Population Health: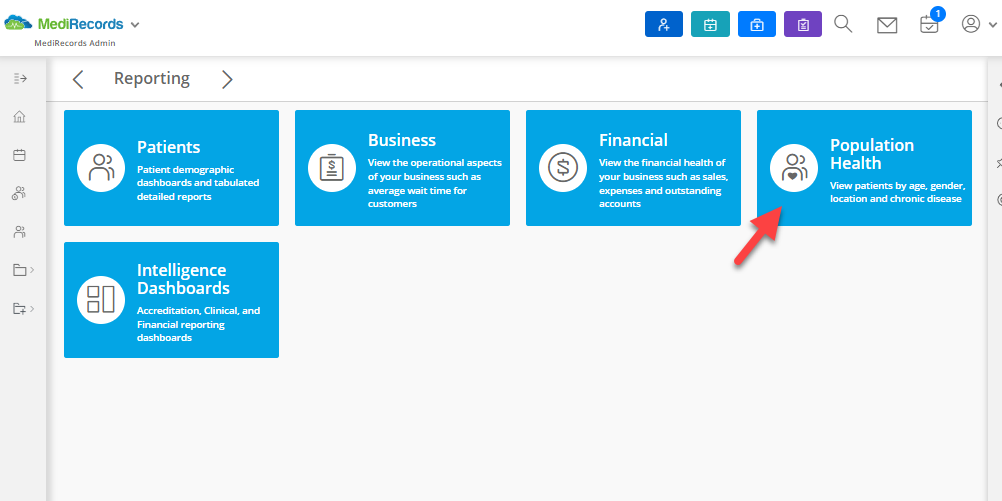 MediRecords currently has 5 population health reports that can be run (as seen below). Each Report heading includes a brief description of the report type.
Select a report you would like to run: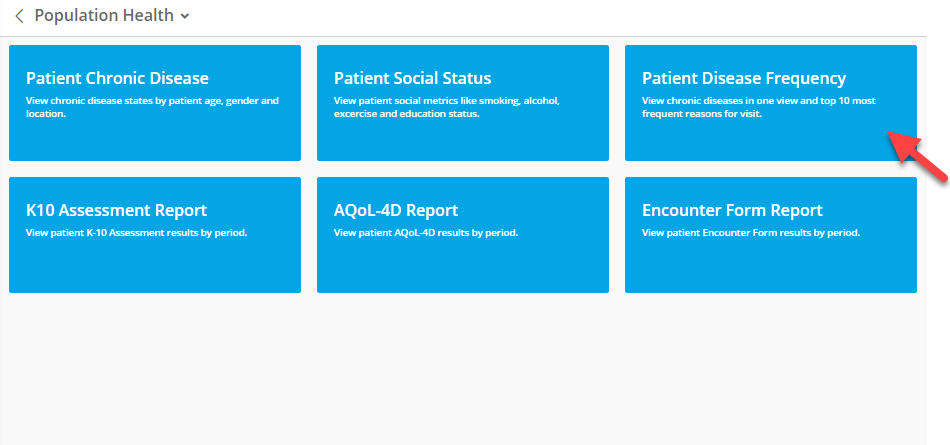 Using the filter on the far right hand side of the report, select the practice(s) you would like to run the report for.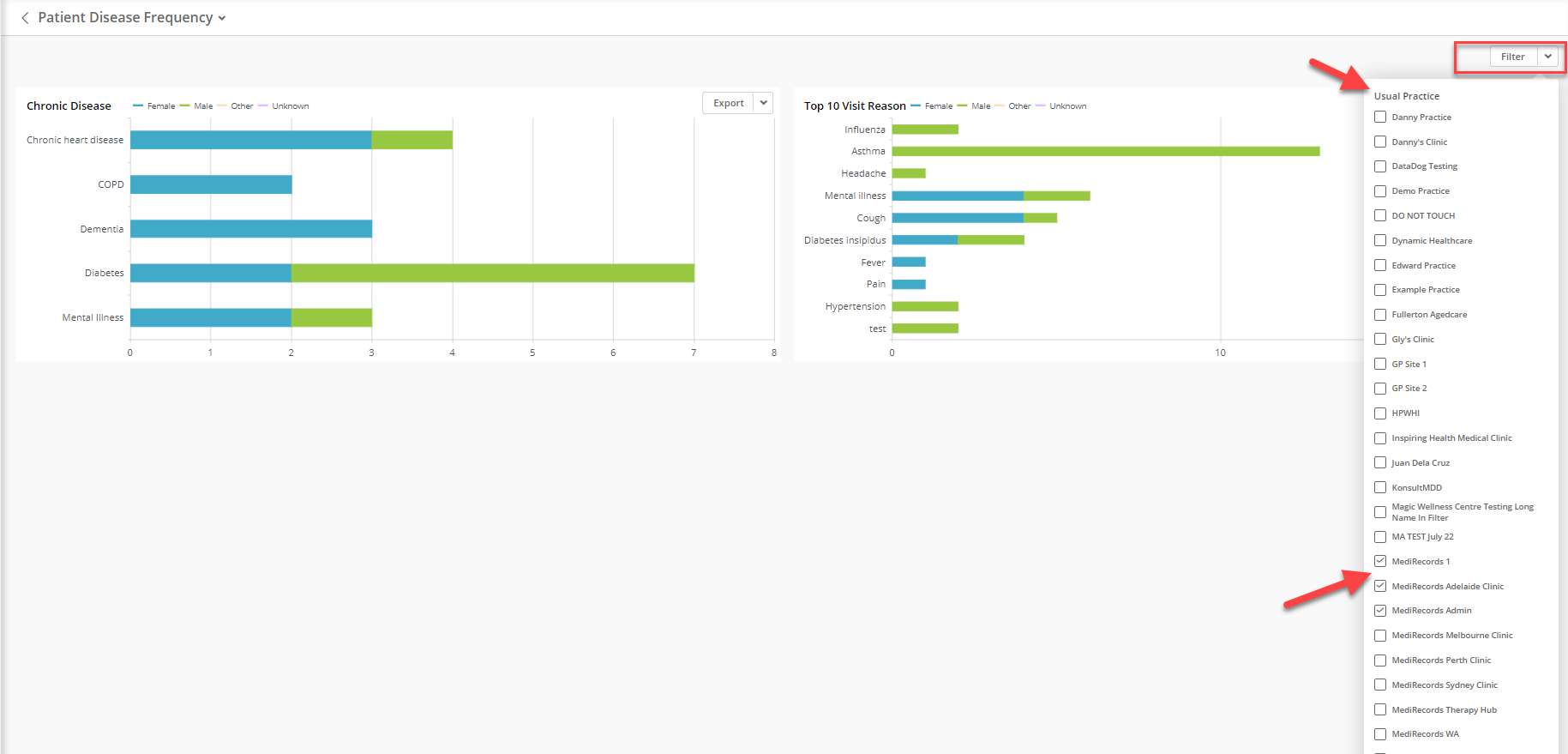 as well as a date range. You can select a custom date range or make use of the default time periods: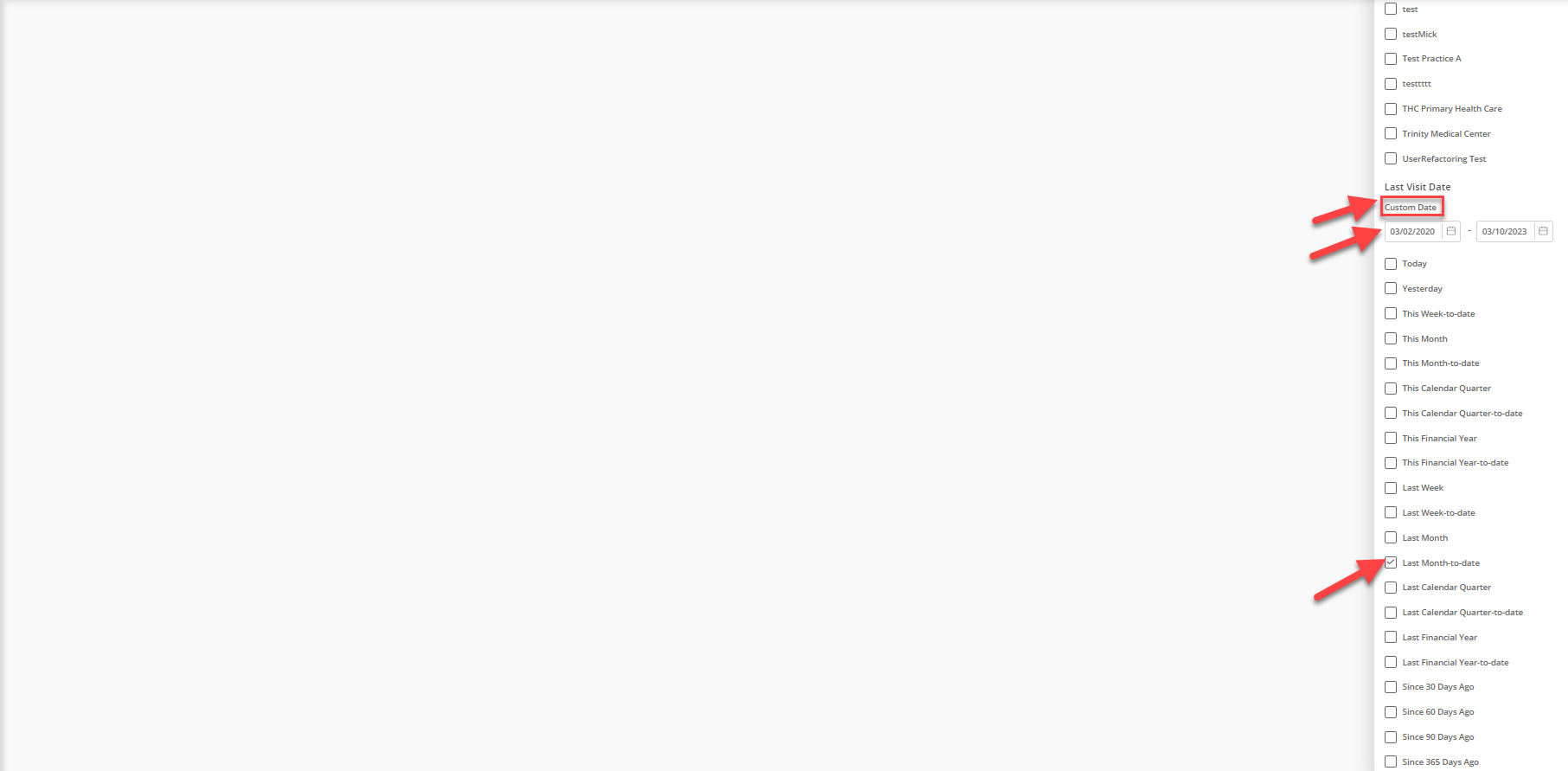 You can export the raw data (e.g. Chronic Disease or Top 10 Visit Reason) or run a complete Global PMH Report for any report. Selecting the latter will export the raw data for all PMH and population health information for patients at the selected practice(s) between the selected date ranges, available in excel or PDF format.

<NEXT> Reporting Part 3: Business