By hovering over the current appointment in the appointment book, you can access information about the patient's upcoming appointments. This action will trigger a window to appear, presenting a concise overview of the patient, the current appointment, and details regarding their subsequent four appointments.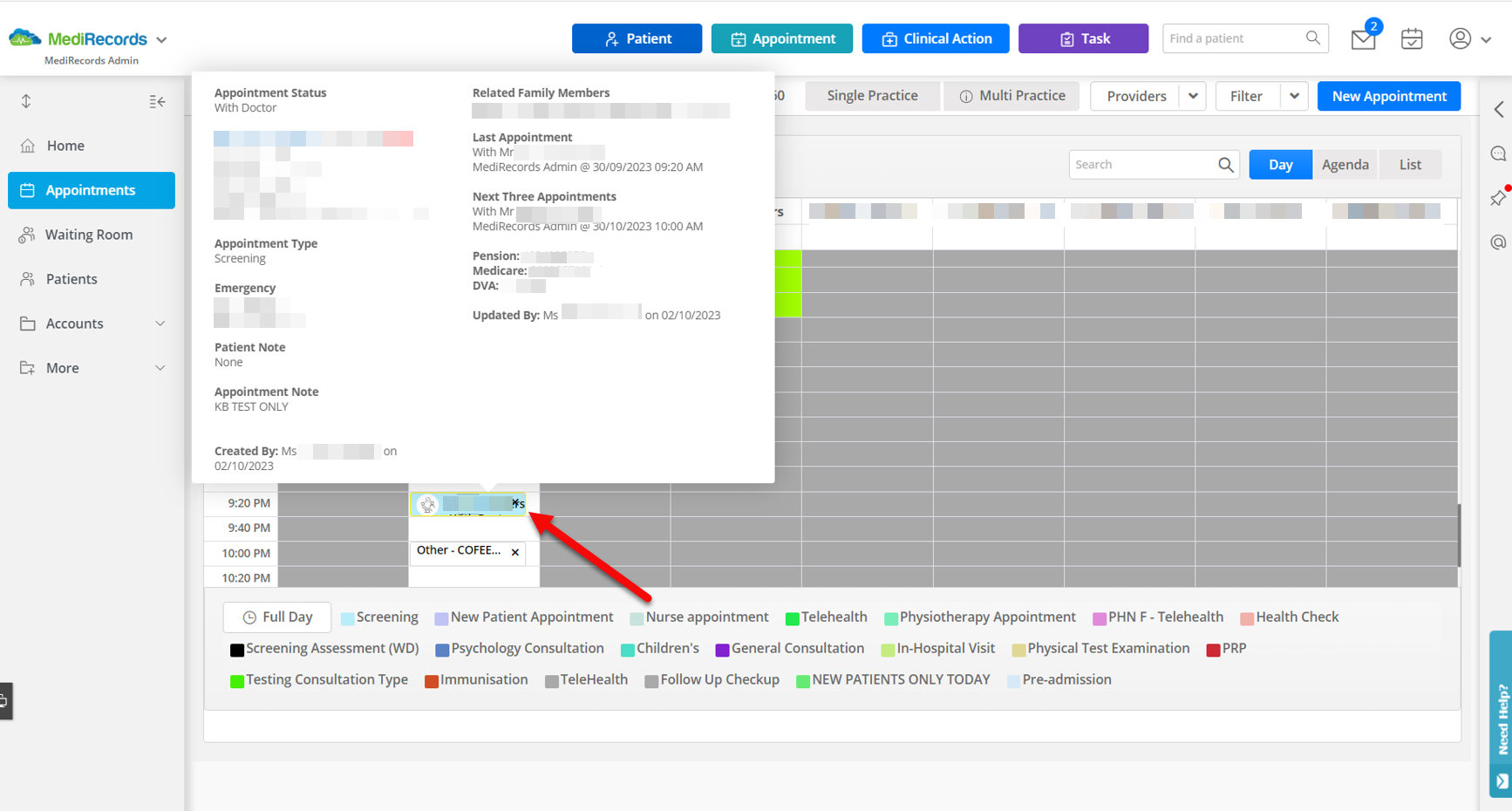 To view appointment history and upcoming appointments for a patient, go to the appointments screen:
Enter the name of a patient into the search box located next to the "Day / Agenda / List" tab, positioned above the calendar. As you do so, the screen will transition from the Daily view to the Agenda view. Make sure that all dates and checkboxes for providers are selected, and you will receive a comprehensive list of both past and upcoming appointments for the specified patient.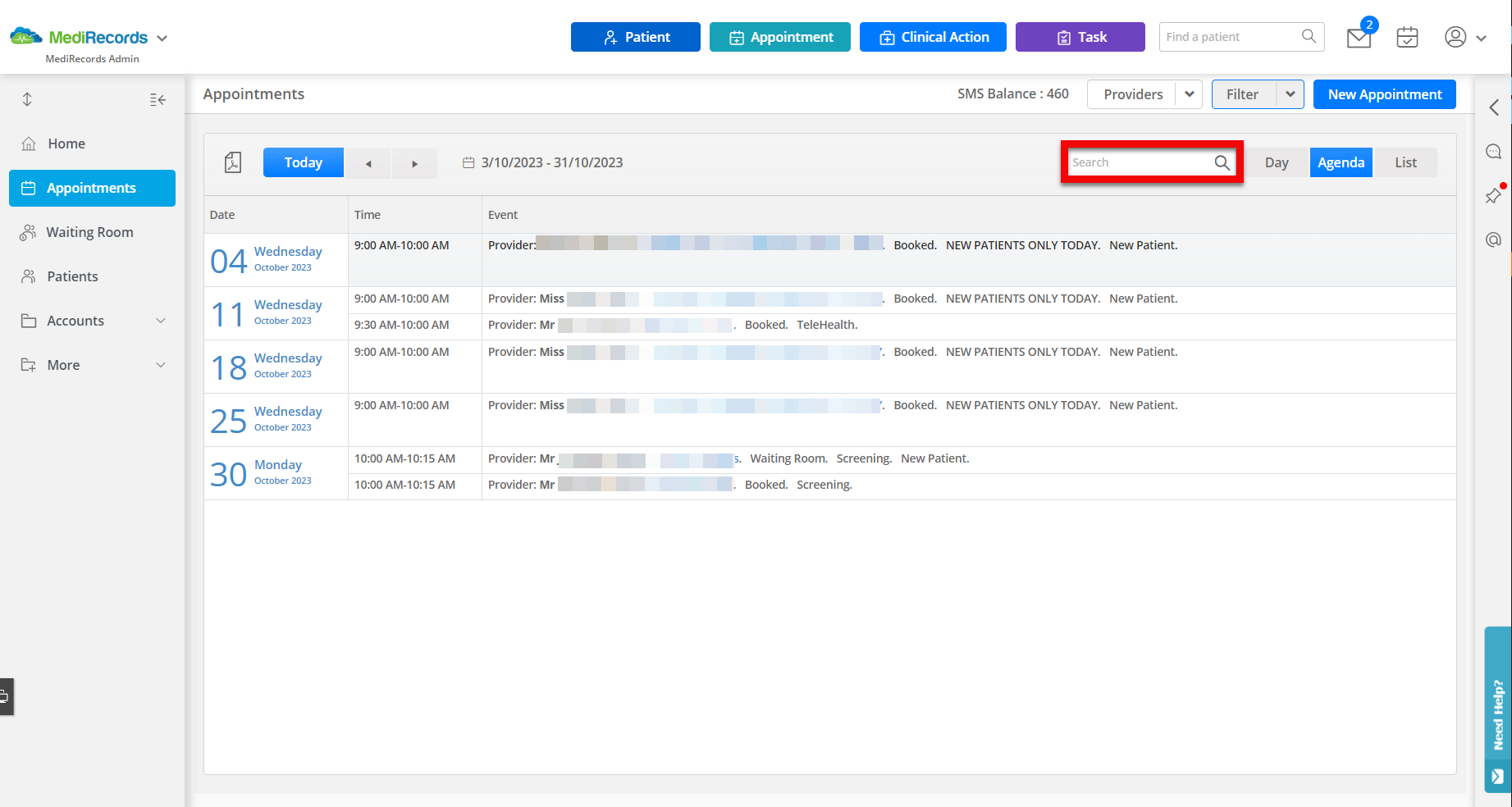 You should now be able to search for patient appointments, both historical and in the future. If this is not what you're looking for, head back to our knowledge base and search for another article.