After opening a patient's record:
1. Click on Accounts.
2. Click on Invoices.
3. Select an invoice by clicking on the tick box on the left hand side of the invoice's name.
4. Click Delete and confirm the deletion.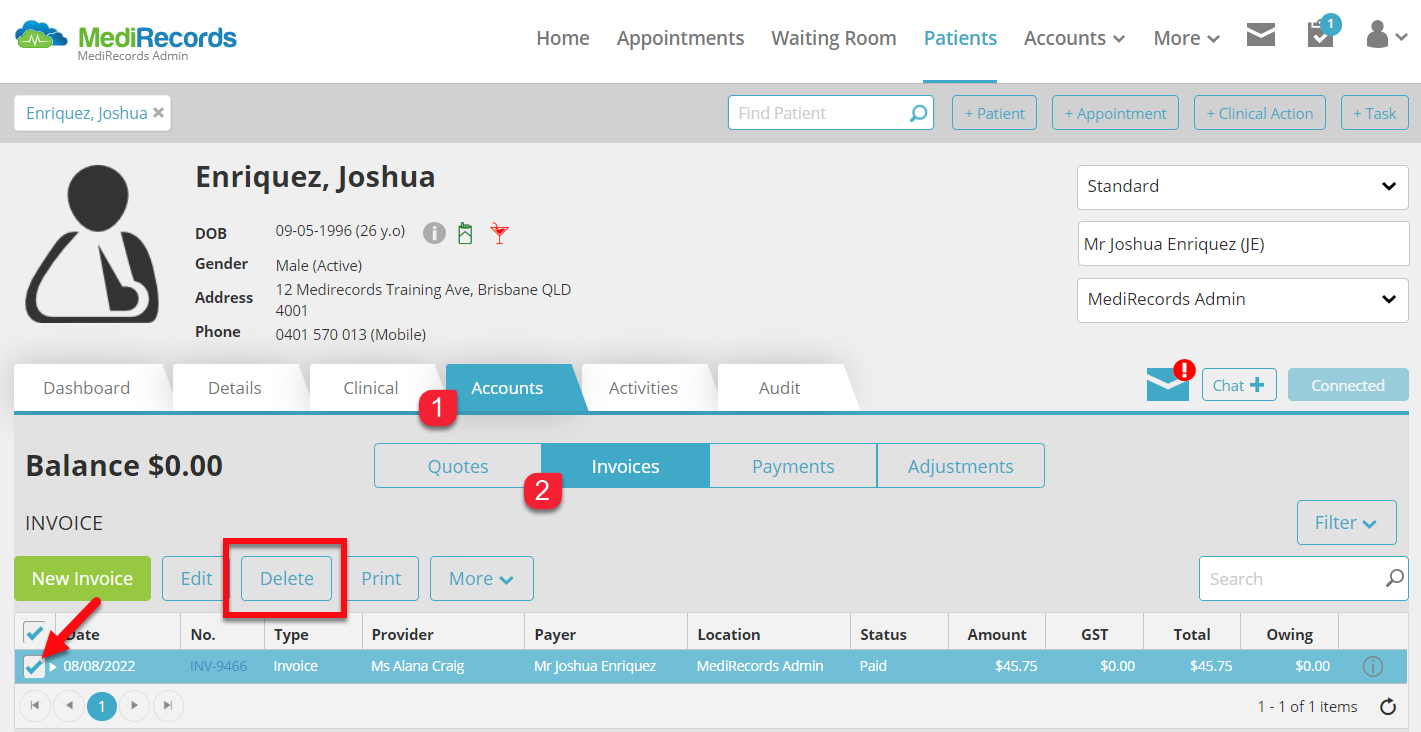 *NOTE: This process is irreversible - deleted invoices cannot be recovered. Invoices with Claim IDs attached cannot be Deleted.


How to Delete a Claim Sent on the Same Day? Click here.
If you need further assistance please contact support on 1300 103 903 or email at support@medirecords.com