This article will show you the steps on how to delete a Medicare claim from the Unclaimed Amount Tab.
1. Go to Accounts > Claiming.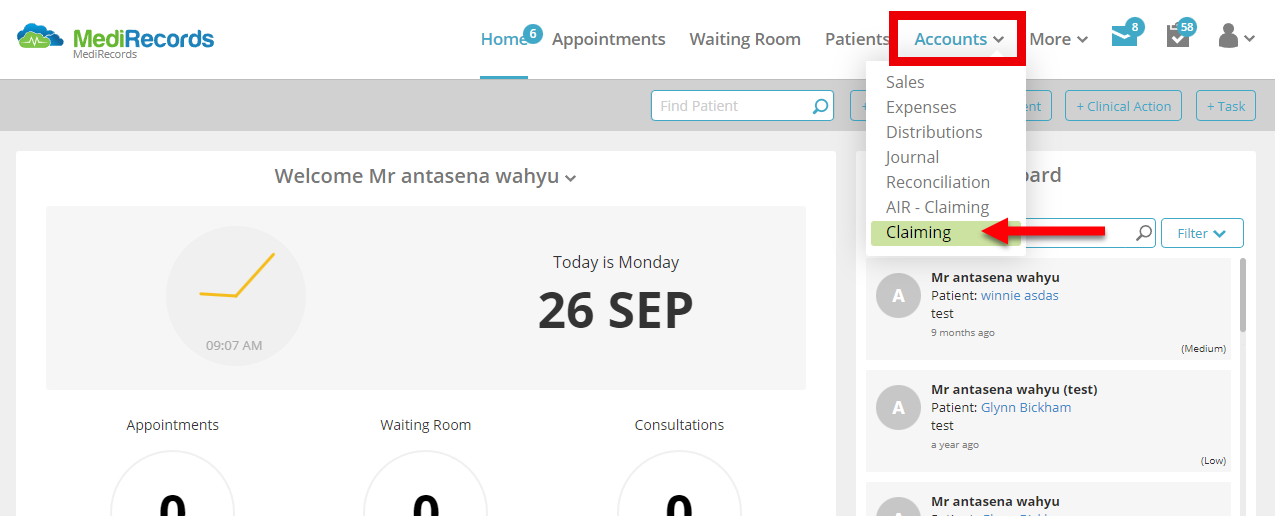 2. Click on Unclaimed Amount.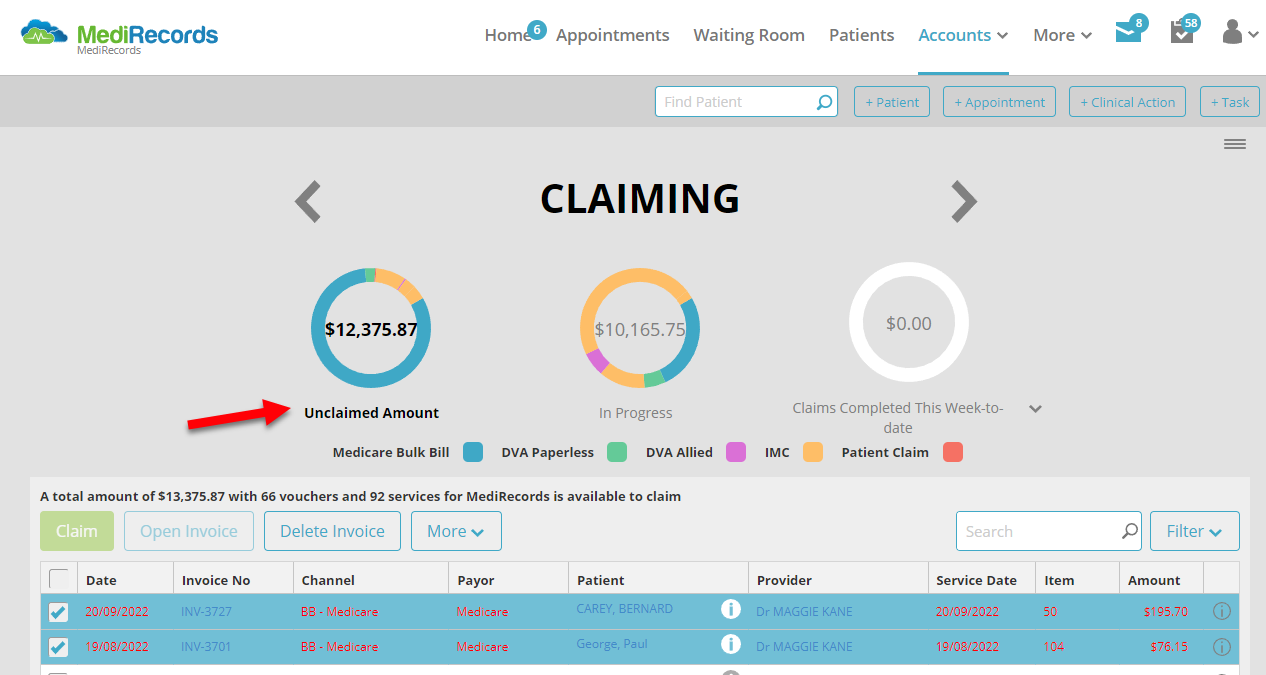 3. Click the check box next to the claim to be cancelled.
4. Click Delete Invoice.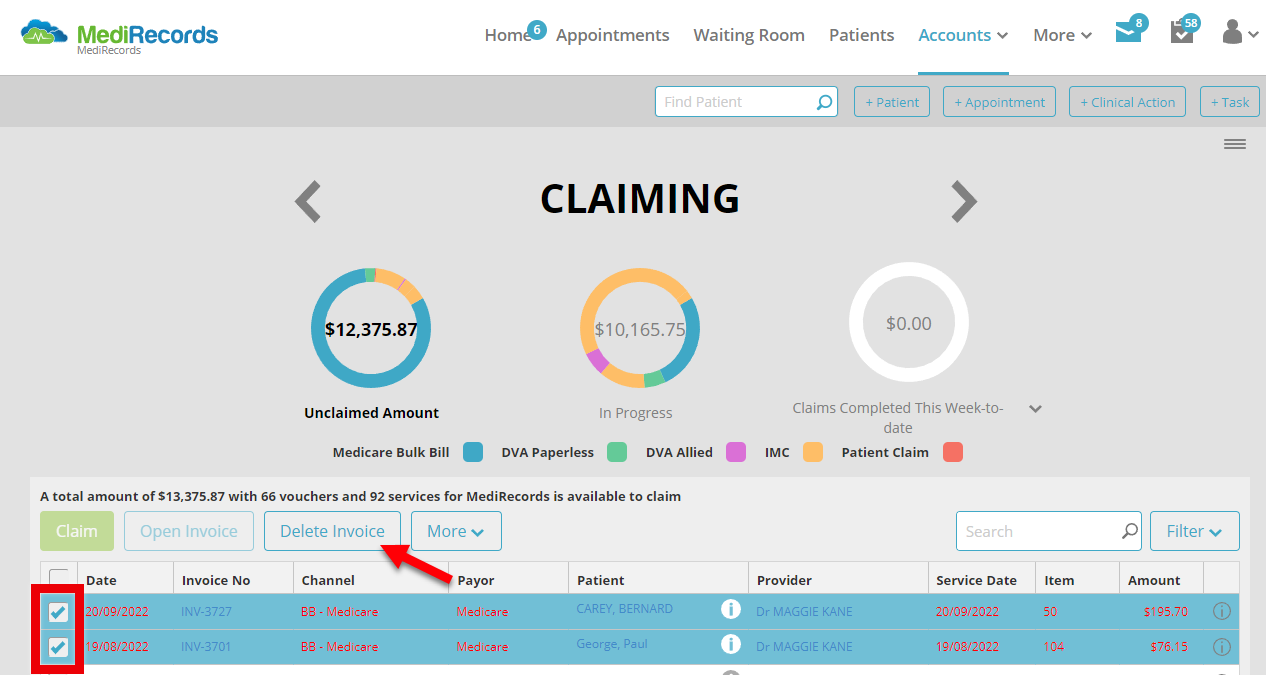 The Medicare claim has now been deleted.
If you need further assistance please contact support on 1300 103 903 or email at support@medirecords.com