This article will demonstrate how to use the business reporting capabilities of MediRecords, in regard to how Appointments and Consultations are run at the practice.

Navigate to the reporting section by first selecting More at the left-hand screen of your MediRecords, followed by Reporting, then select Business.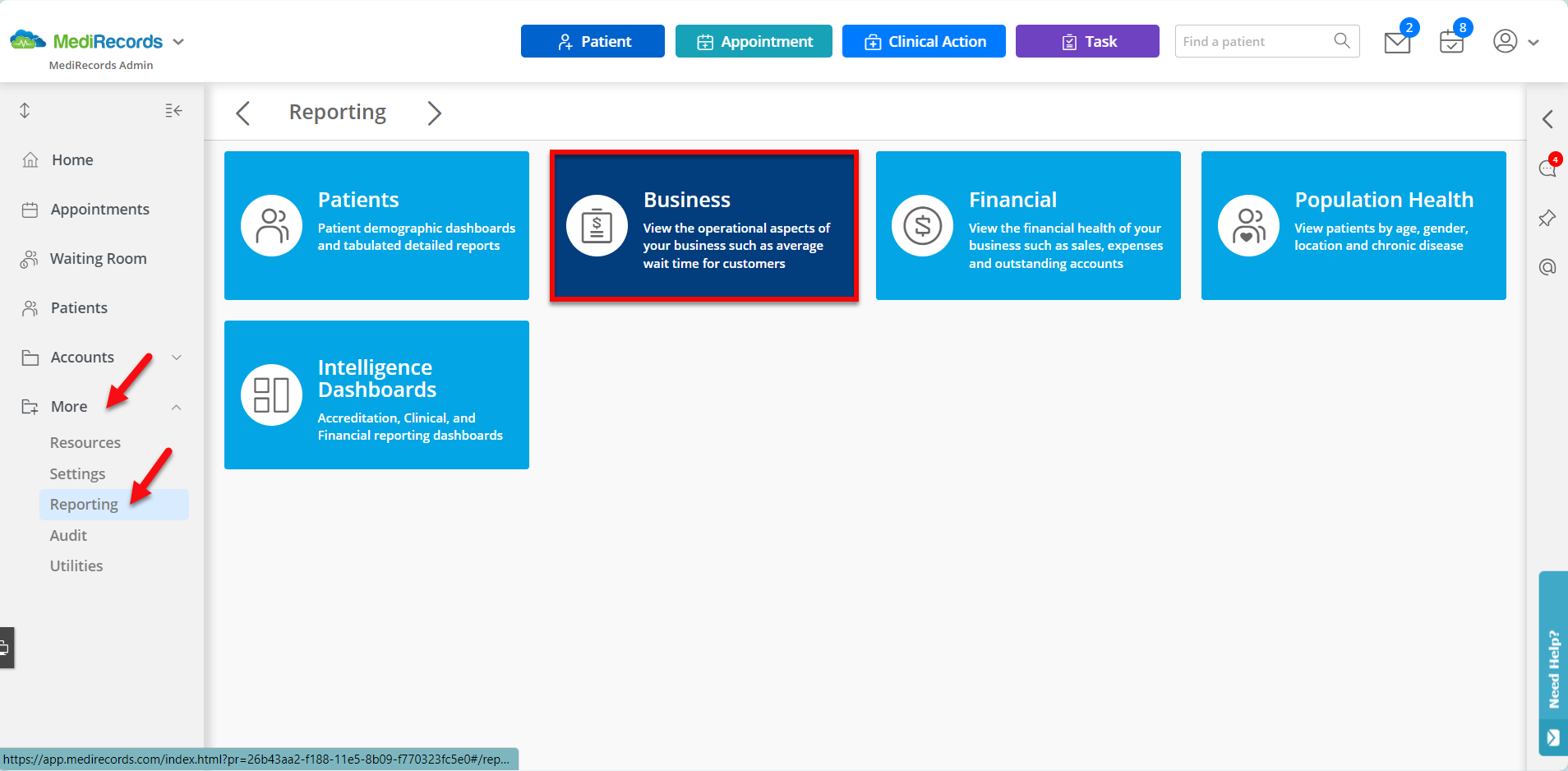 MediRecords currently has two reports in this category: Appointment Dashboard and Consultation Dashboard.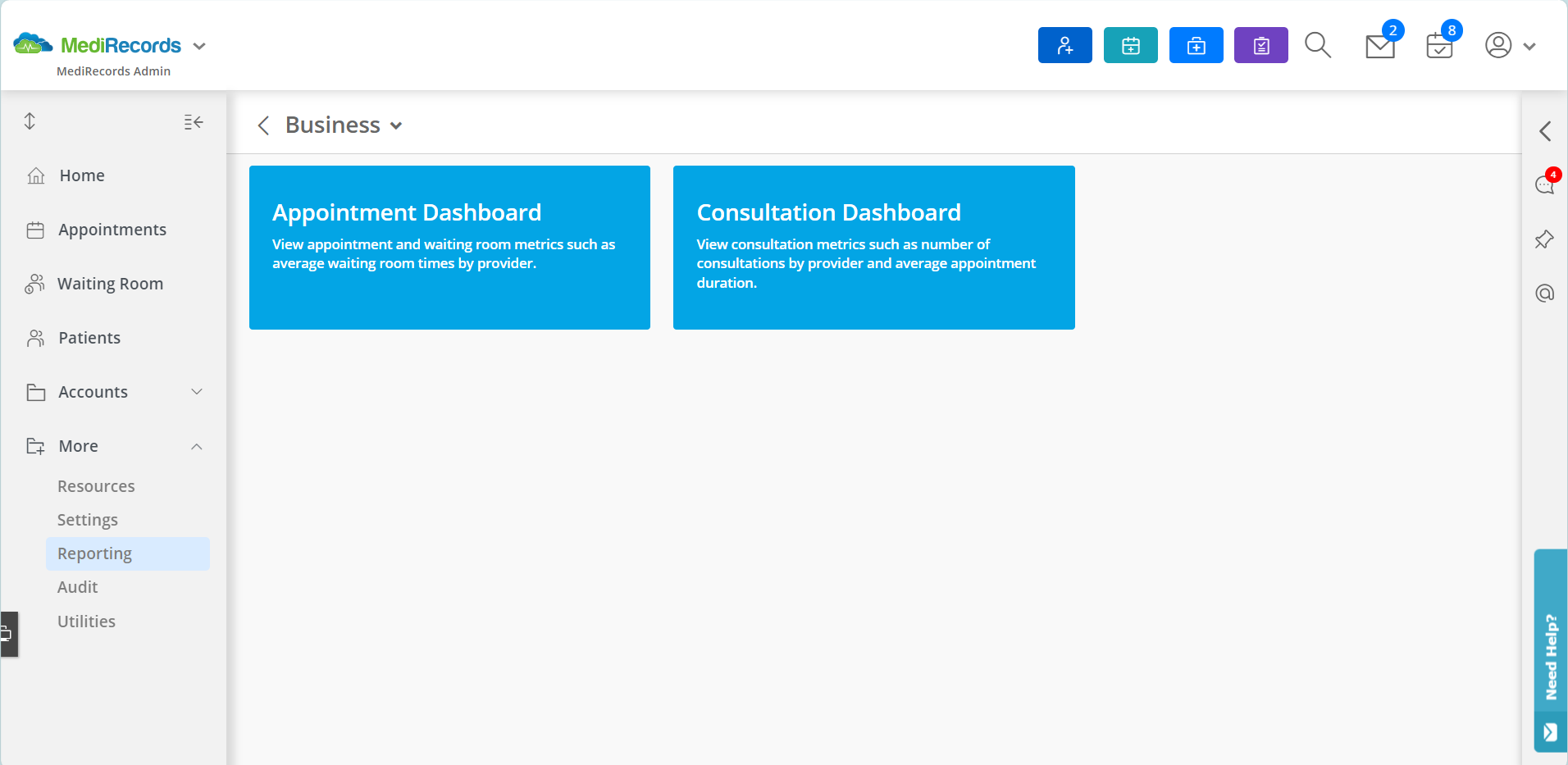 Appointment Dashboard: Provides metrics using data collected from Appointment and Waiting Room such as Waiting Time, Types and Duration.
Consultation Dashboard: Provides consultation data visualisation using categories such as Provider and Duration.
In this article, we will use Appointment Dashboard as an example.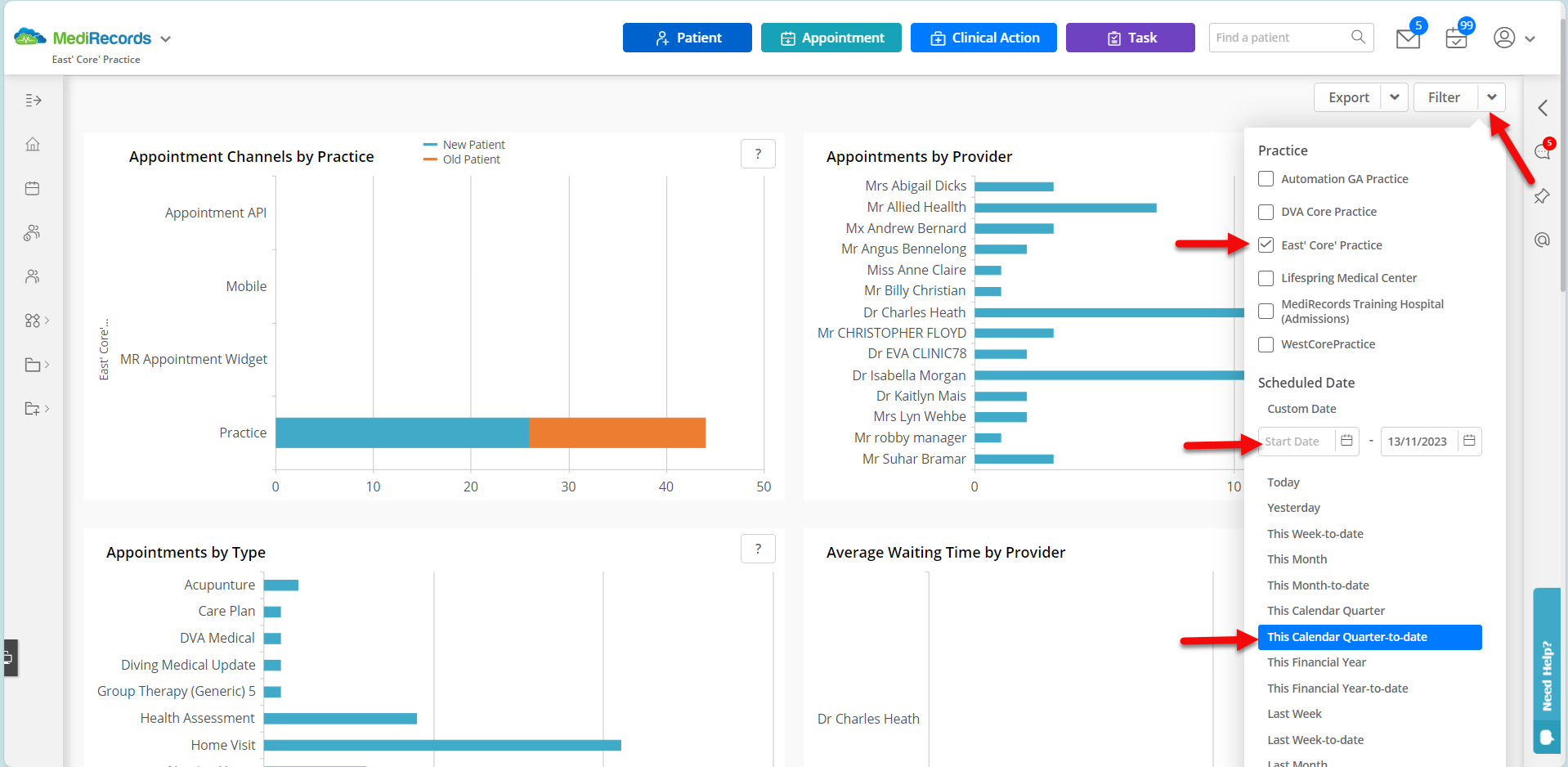 You can customise the report generated by selecting the Practice and Schedule Date. The time frame of Schedule Date can be adjusted either through inputting a date or picking a predetermined time length i.e. yesterday, last week, last month.

Once the report has been run, you can then select the export option on the far-right hand side of your screen either by PDF or Excel.