Marking a patient as inactive
In some instances, you may need to deactivate or make a patient's record inactive. This article will demonstrate the steps.
1. Navigate to the patient grid by selecting 'Patients' at the top of your MediRecords Screen



2. The Patient grid displays all Active patients by default.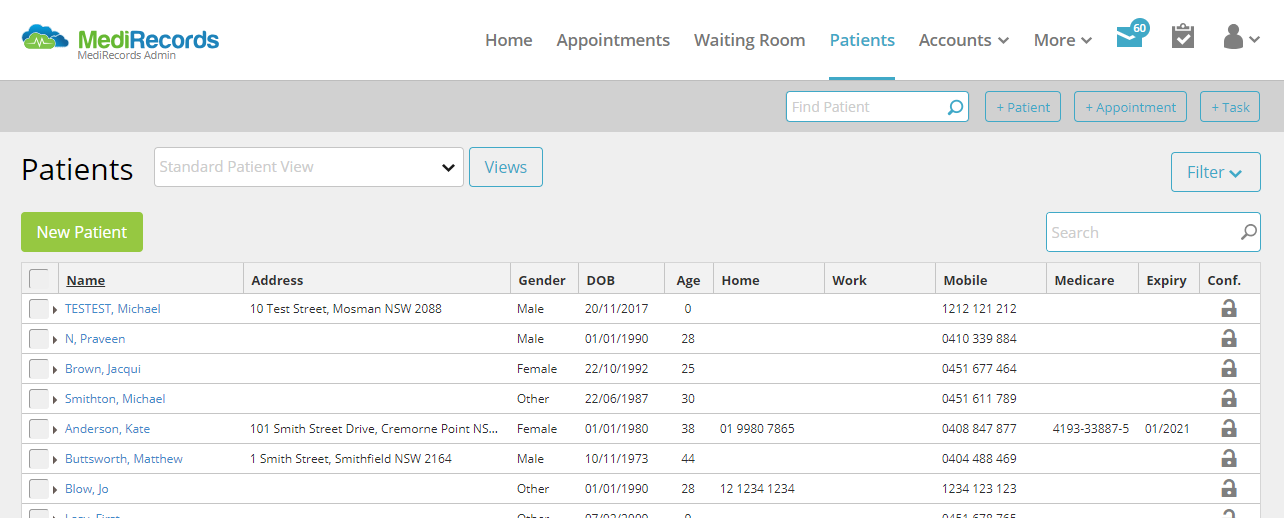 3. Select the tick-box to the left of the patients name and the Status option will appear. Click Status to reveal a drop-down list and click Deactivate.




The patient has now been deactivated.
You've completed another MediRecords Tutorial. You should now be able to deactivate or make a patient record inactive. If this is not what you're looking for, head back to our knowledge base and search for another article.
For urgent assistance, please contact MediRecords support on 1300 103 903 during business hours.