Editing an existing patient view
You are able to configure patient views that are either pre-existing or created by yourself. This tutorial will go through the process of editing them.
1. From within the Patients homepage, click Views.



2. Click the box next to the name for the view to reveal additional options. Click Edit.

3. Update with any required changes to the search clauses or search range. In this example, we are changing the Name and extending the query to include one more search parameter.

BEFORE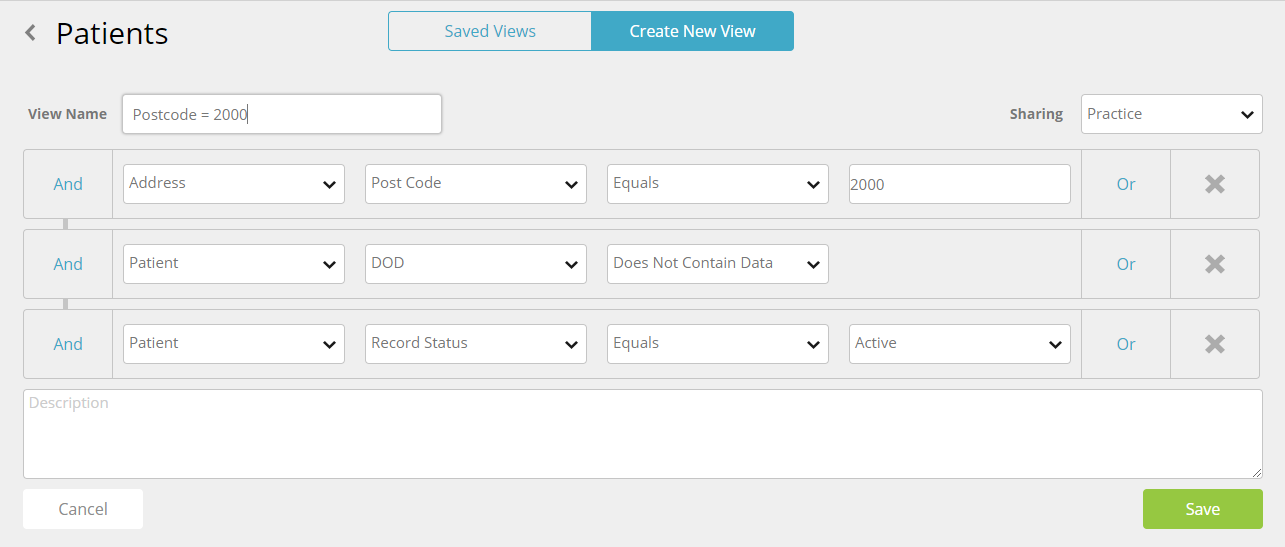 AFTER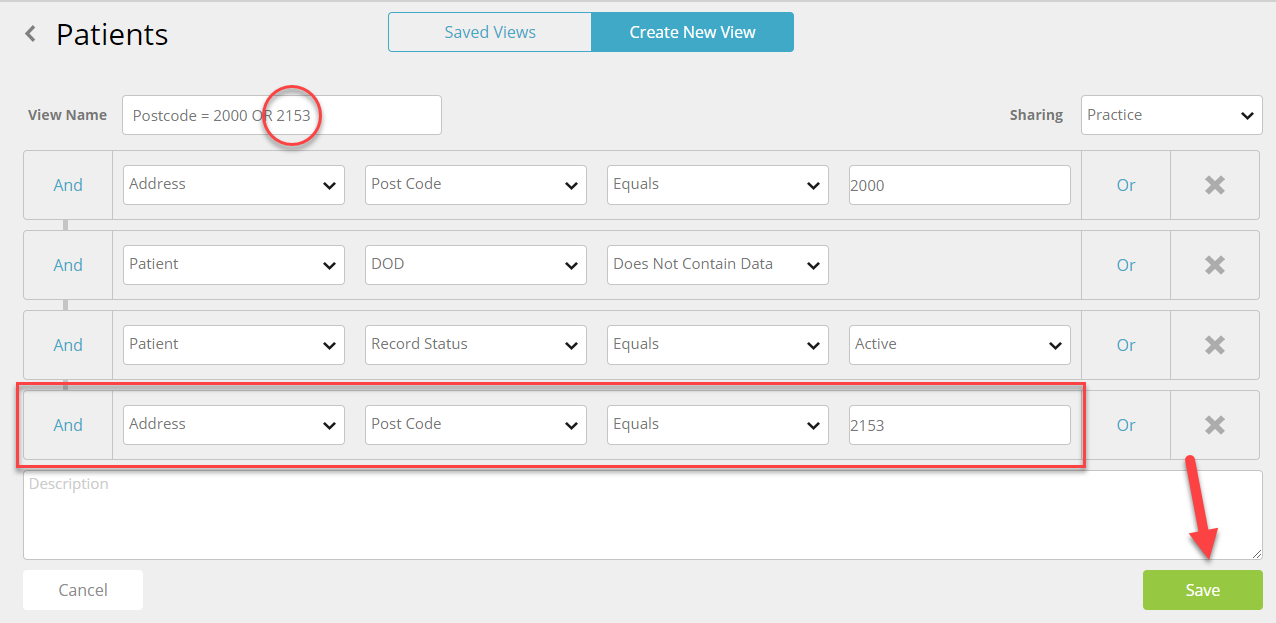 4. Once finished, click Save to apply the changes.

The saved view has now been edited.
You've completed another MediRecords Tutorial. You should now be able to edit an existing patient view. If this is not what you're looking for, head back to our knowledge base and search for another article.
For urgent assistance, please contact MediRecords support on 1300 103 903 during business hours.