MediRecords allows you the ability to delete or remove patient views.
1. From within the Patients homepage, click Views.



2. Click the box next to the name for the view to reveal additional options.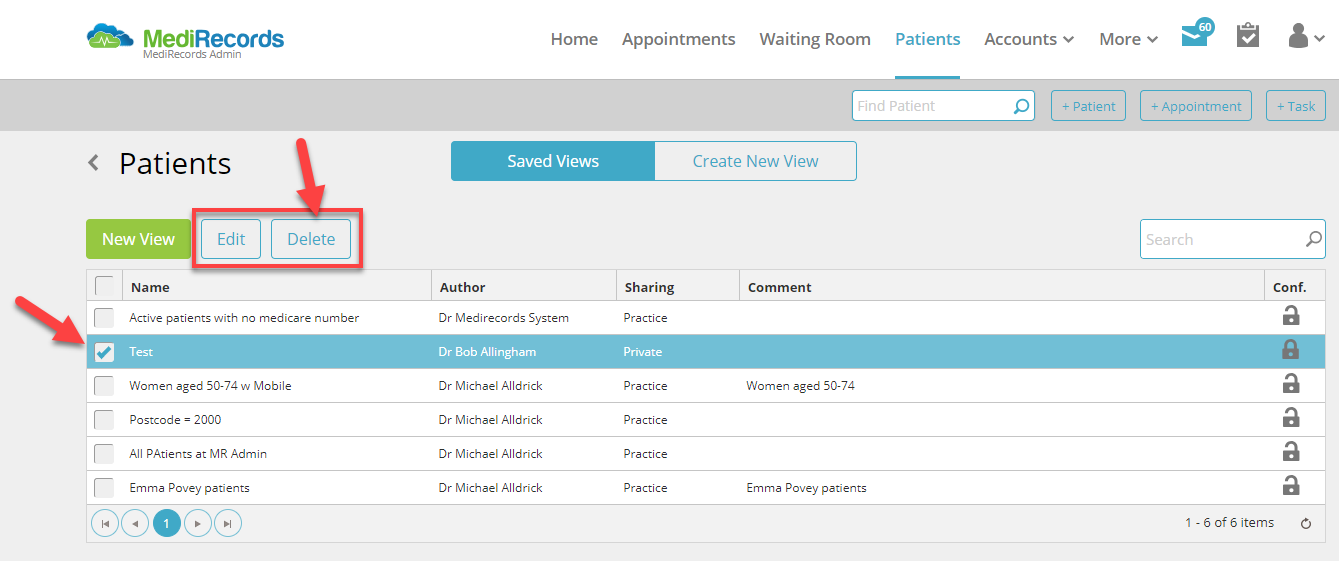 3. Click Yes to acknowledge that the view will be deleted. NOTE: This is a permanent move. If you need the view again, it will have to be created again.

4. The saved custom view has now been deleted.

If you would to know how to create a new View please Click Here: How to Create a Custom Patient View


If you need further assistance please contact support on 1300 103 903 or email at support@medirecords.com