Patient Views explained
Views are data filters which screen your MediRecords patient database to produce a list that matches the criteria. This tutorial will provide a brief overview of the feature.

Any field within a patient's medical record that is populated with data can be used to refine the list of patients within your Custom View. This makes it an incredibly useful tool in screening your patients for certain criteria e.g. age.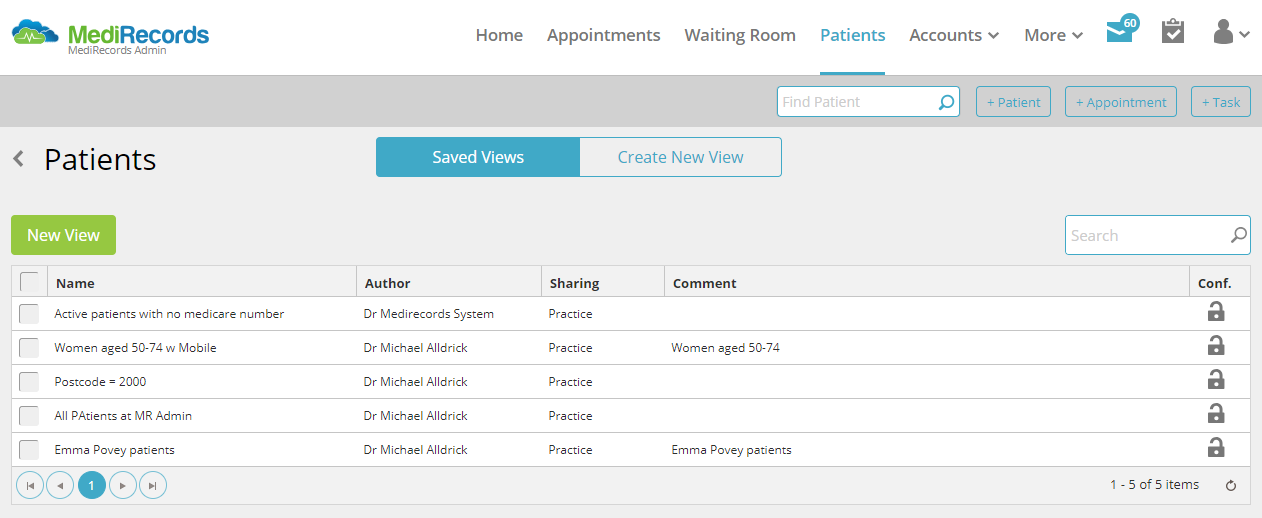 The list of patients you can see on the Patients homepage can be filtered by creating and saving personalised Views of patient records. Due to this customisability, Views will vary from user to user.

Please check out the following tutorials on how to create, edit and delete views.

Creating Patient Views

Editing Patient Views

Deleting Patient Views
You've completed another MediRecords Tutorial. You should now have a basic understanding of patient views. If this is not what you're looking for, head back to our knowledge base and search for another article.
For urgent assistance, please contact MediRecords support on 1300 103 903 during business hours.