Checking a Result to a Patient Record.
This article will cover how to check a result to a patient record.
Once a result has been reviewed, you have the option to file it into the patient record.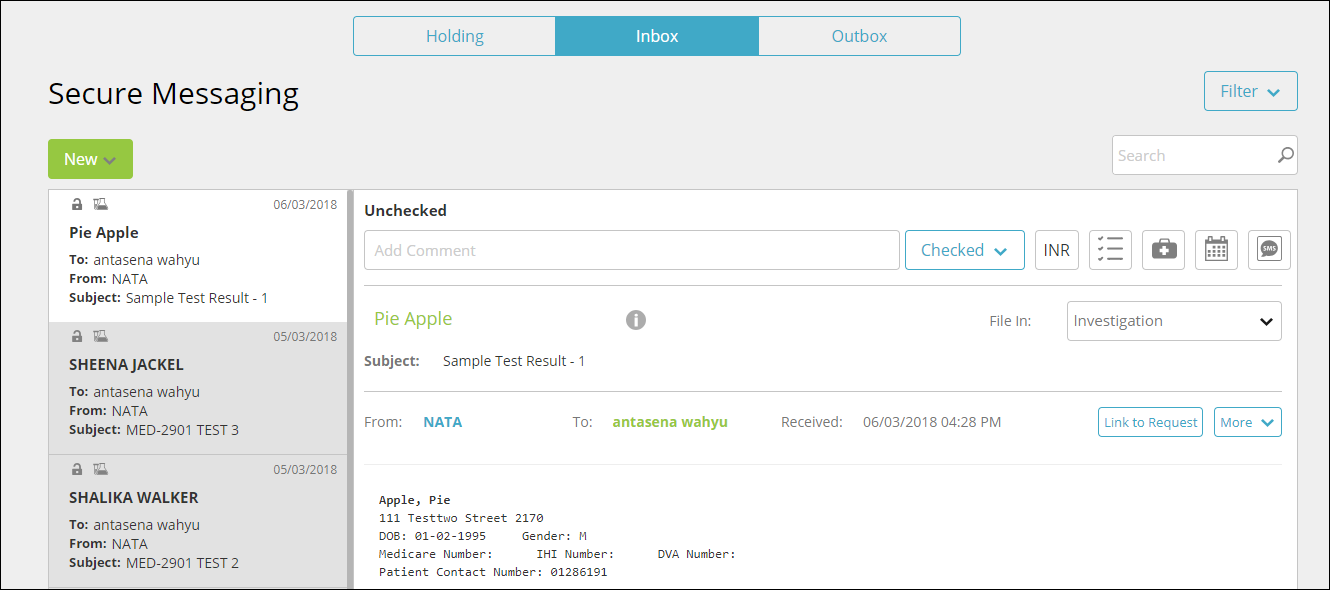 Clicking Checked will pull up a number of options to label the result.

This will give you the option to check the result in a few clicks.

You are able to file the result into three different sections in the patient's clinical record: Correspondence, Investigations and Referral. This is available via the File In drop down menu.
Please note that if you have an Allied Health subscription and you are receiving results, you will need to file all results to Correspondence as you will not have access to Investigations in the patient clinical record.

Clicking these options will then move the result to the appropriate part of the patient's clinical record and removed from the Inbox.
If this is not what you're looking for, head back to our knowledge base and search for another article.
For urgent assistance, please contact MediRecords support on 1300 103 903 during business hours.