This article will provide guidance on How to check a patient's result, and how to link a patient's result to a pending request.
Checking a Patient Result
Clicking Checked will pull up a number of options to label the result.
Normal
Abnormal
Stable
Acceptable
Unacceptable
Being treated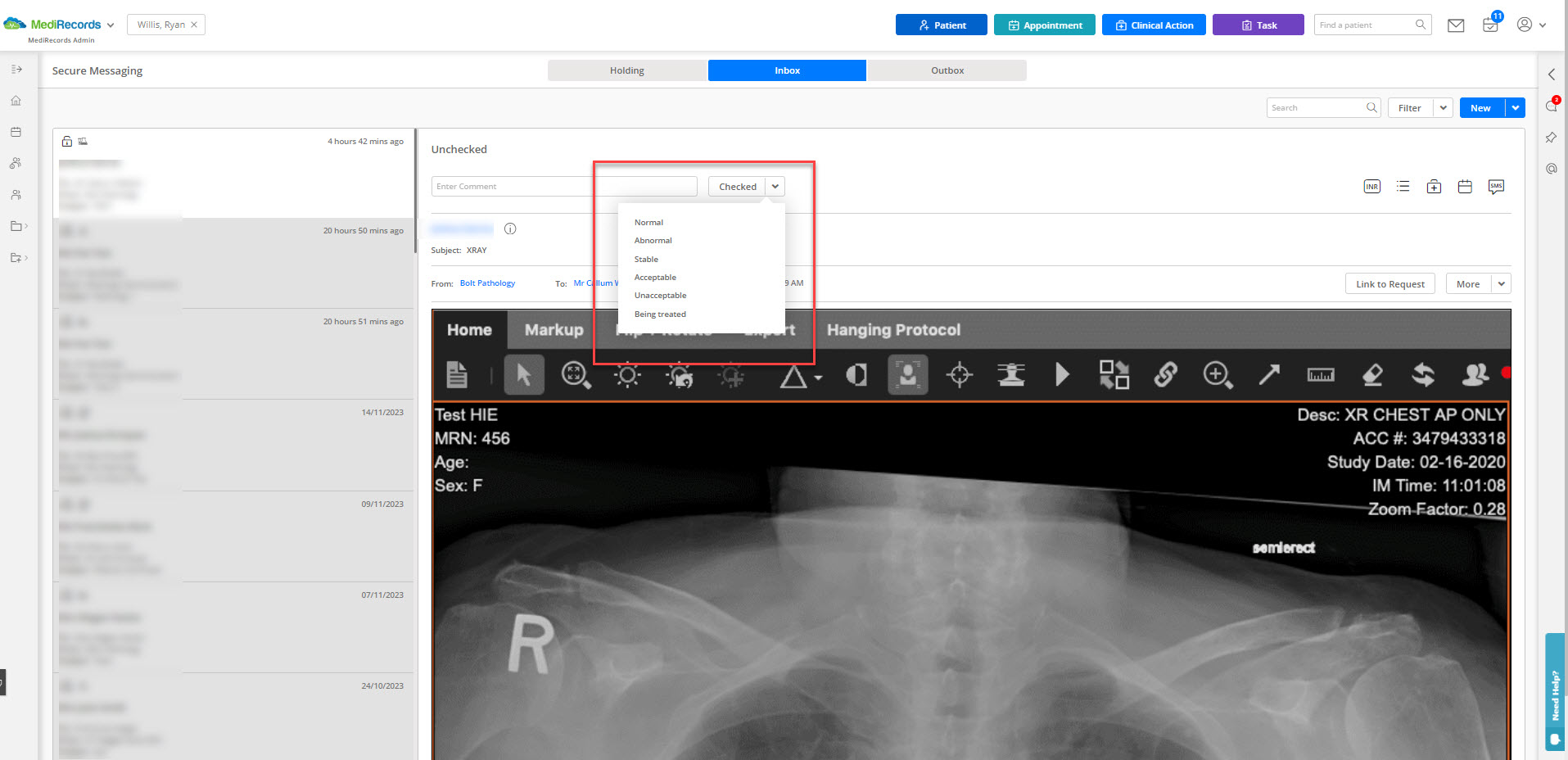 This will give you the option to check the result in a few clicks.


Linking a Result to Request
By clicking on "Link to Request", you can link a result message to an already existing request that is waiting for results in the patient's clinical record. After clicking, a list of all the pending requests for the patient will appear in an expanded message.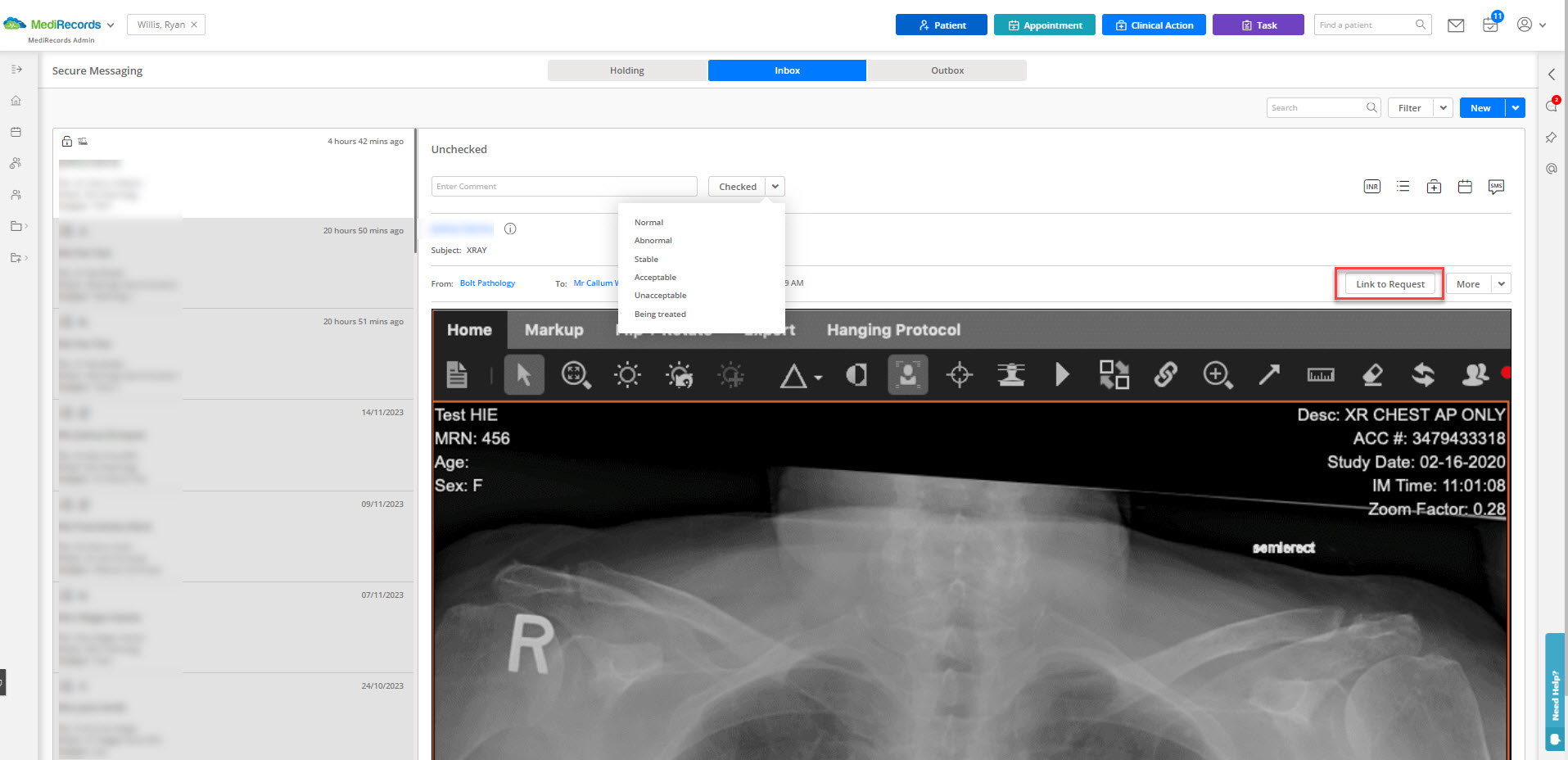 Click the Tick-box next to the name of the open request and click Partially Received or Fully Received.
If you access the patient record, you'll find that the result will be placed in the tab that you have chosen.\