Fee Schedule Overview
The MediRecords system employs schedules to handle various fee schedules, such as Medicare Benefits Scheme (MBS), Department of Veterans Affairs (DVA), Health Fund, and Custom schedules. Each schedule is associated with unique item numbers and pricing, depending on the payer and payee. These schedules can be allocated to specific Practices and Providers, restricting their use to these designated individuals.
To access the list of all available schedules, follow the instructions below
Click More to reveal a drop-down list, then click Settings.
Click Accounts
Click Schedules.
When starting to use MediRecords, there are several schedules available by default. They are classified as Supplied, and are able to be seen by clicking on Filter and Yes under Supplied.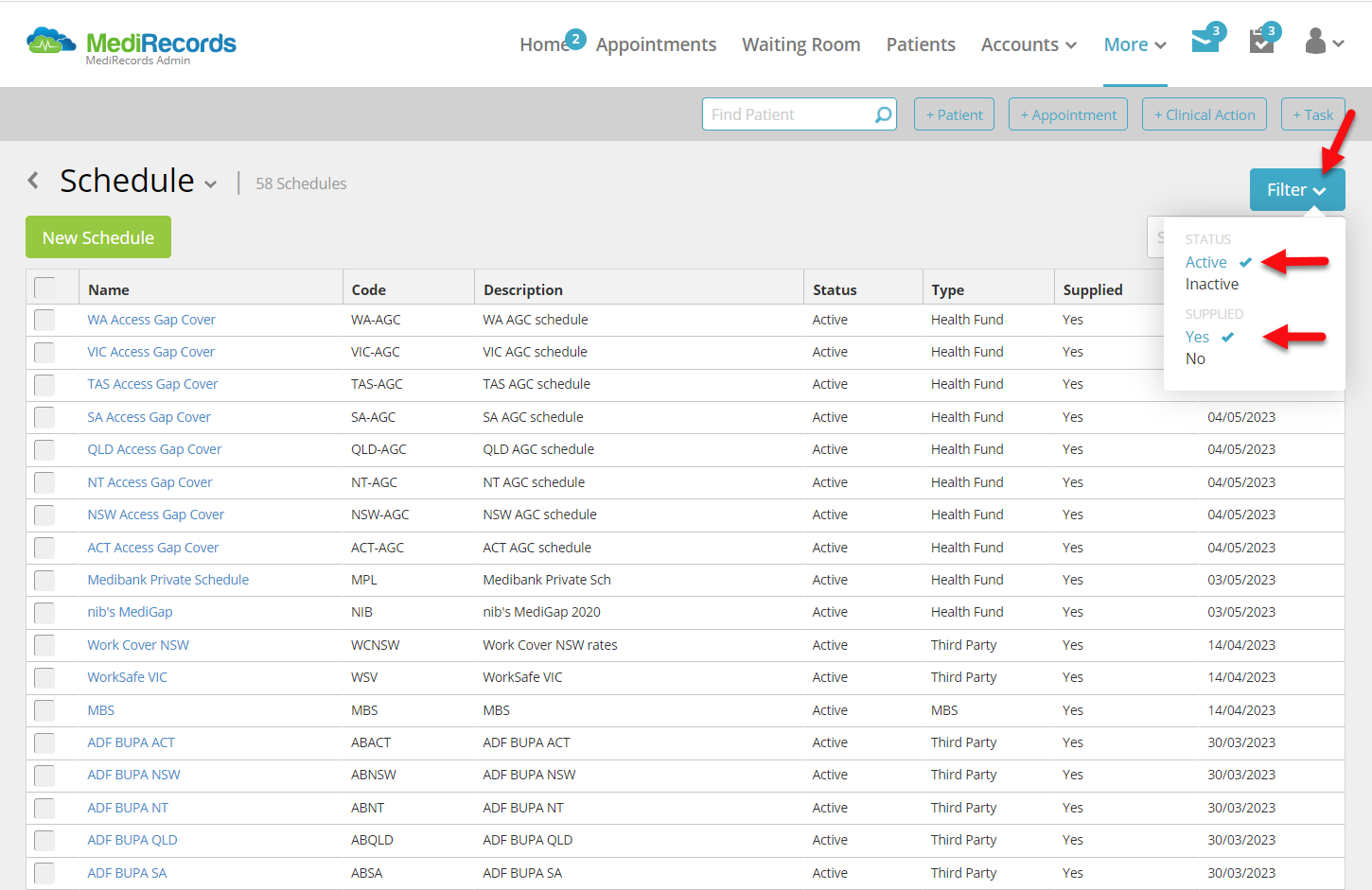 If you would like to bill based on a private schedule or another schedule not listed, the system is able to create a Custom Schedule.
The different types of custom schedules able to be created are:
MBS Derived - Uses the MBS item codes and fee schedule with a fixed margin (either dollar value or percentage) on top of the MBS fee.
MBS Custom - Uses the MBS item codes, however, each item is assigned a custom fee.
Custom - A custom fee schedule with unique item codes, unrelated to the MBS schedule.
For more information about how to create a Custom Schedule, please refer to our article here.