How to Delete a Fee Schedule
This article will demonstrate how to remove existing fee schedules by deleting them permanently or marking them as inactive. Any changes made to these schedules will impact all those using the schedule in your practice.
Follow the below steps to delete a fee schedule:
1. Navigate to the accounts section in MediRecords by selecting More followed by Settings, Select Accounts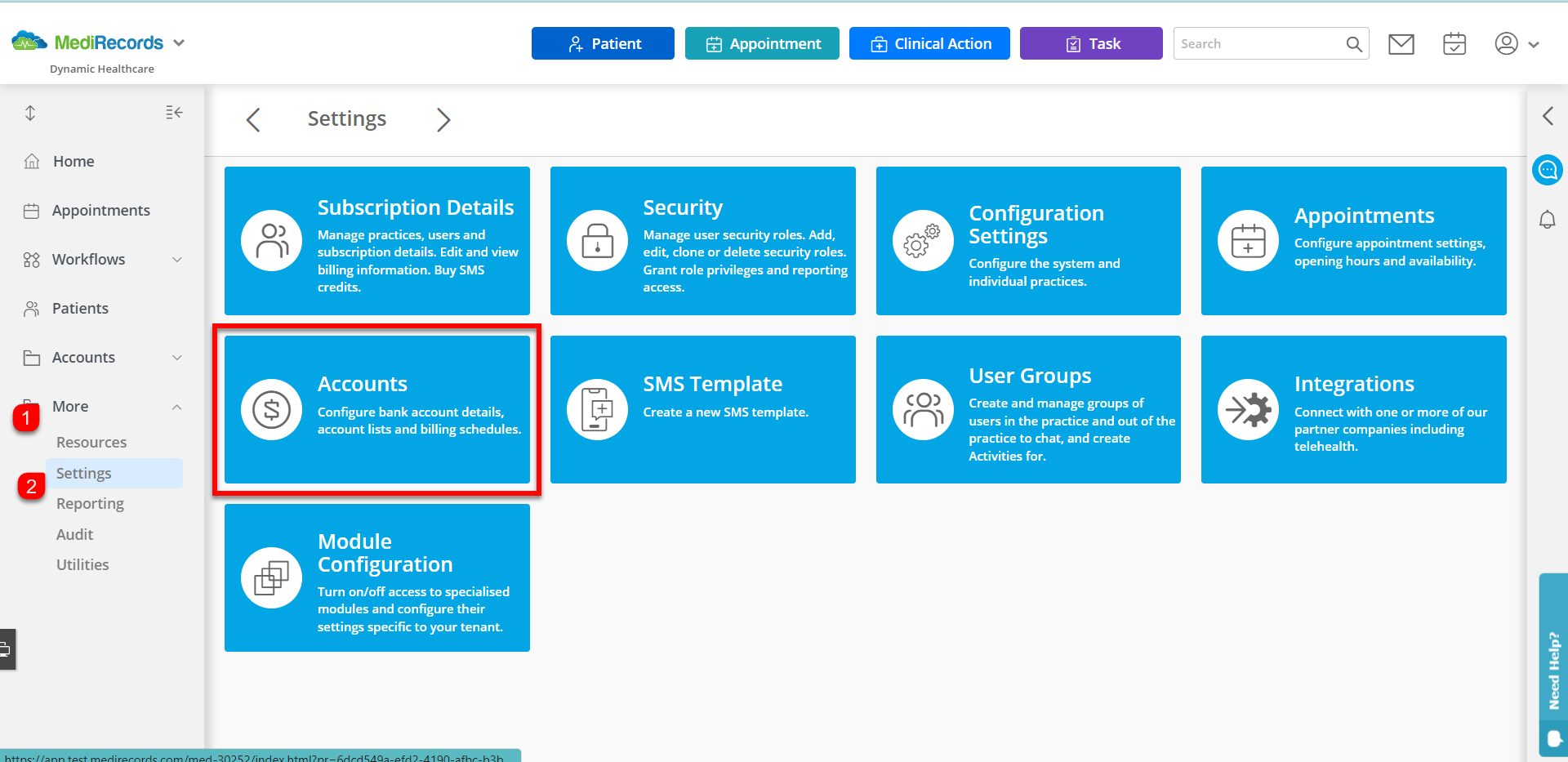 2. Select Schedules. This section will display all active schedules available to your practice:

3. To Delete a schedule, select the checkbox to the left of the desired schedule, a menu will appear at the top of your list of schedules including:
Open Schedule
Add Item
Delete
Status; Active/ Inactive
More; Assign (or un assign) schedule
Select Delete to delete the schedule:

4. Select Yes to delete:

*NOTE: Only schedules created by you or someone in your practice can be deleted or marked as Inactive. Supplied schedules such as the MBS cannot be deleted or made inactive. These schedules can simply be unassigned to ensure they do not appear for some or all employees in your practice.
5. To unassign a supplied schedule select the More option followed by Assign Schedule.

6. Ensure all users (who won't be using the selected schedule) have been un-ticked followed by Assign: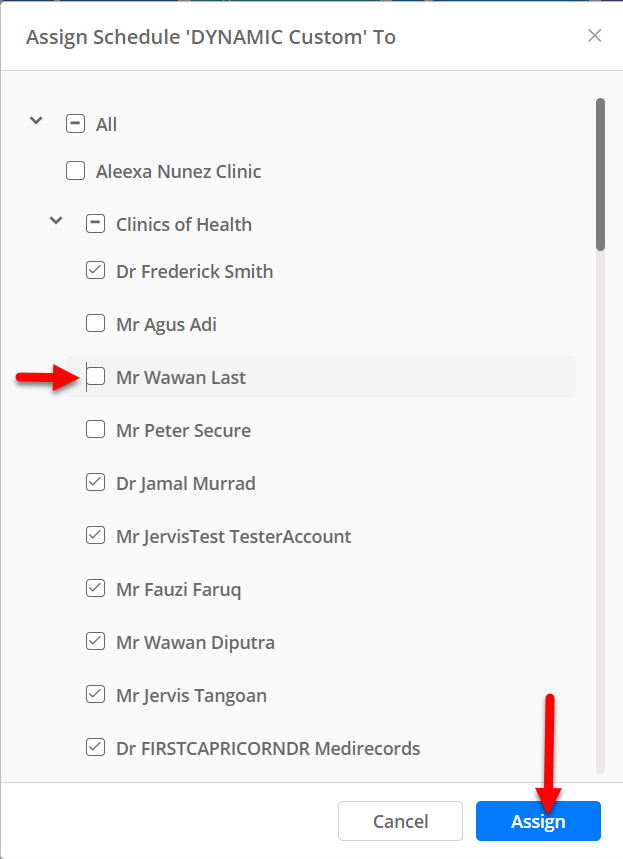 The schedule while still Active will not be visible to those who are Un-ticked as above.
Need assistance, please contact MediRecords support on 1300 103 903 during business hours OR email Support@medirecords.com