How to Edit or Reschedule an Existing Appointment
This article will cover how to edit, reschedule (move), extend, and reduce bookings in your appointment calendar.

Editing an Appointment

To Edit an appointment or unavailability time, click on the Booking in the appointments calendar to open the appointment form.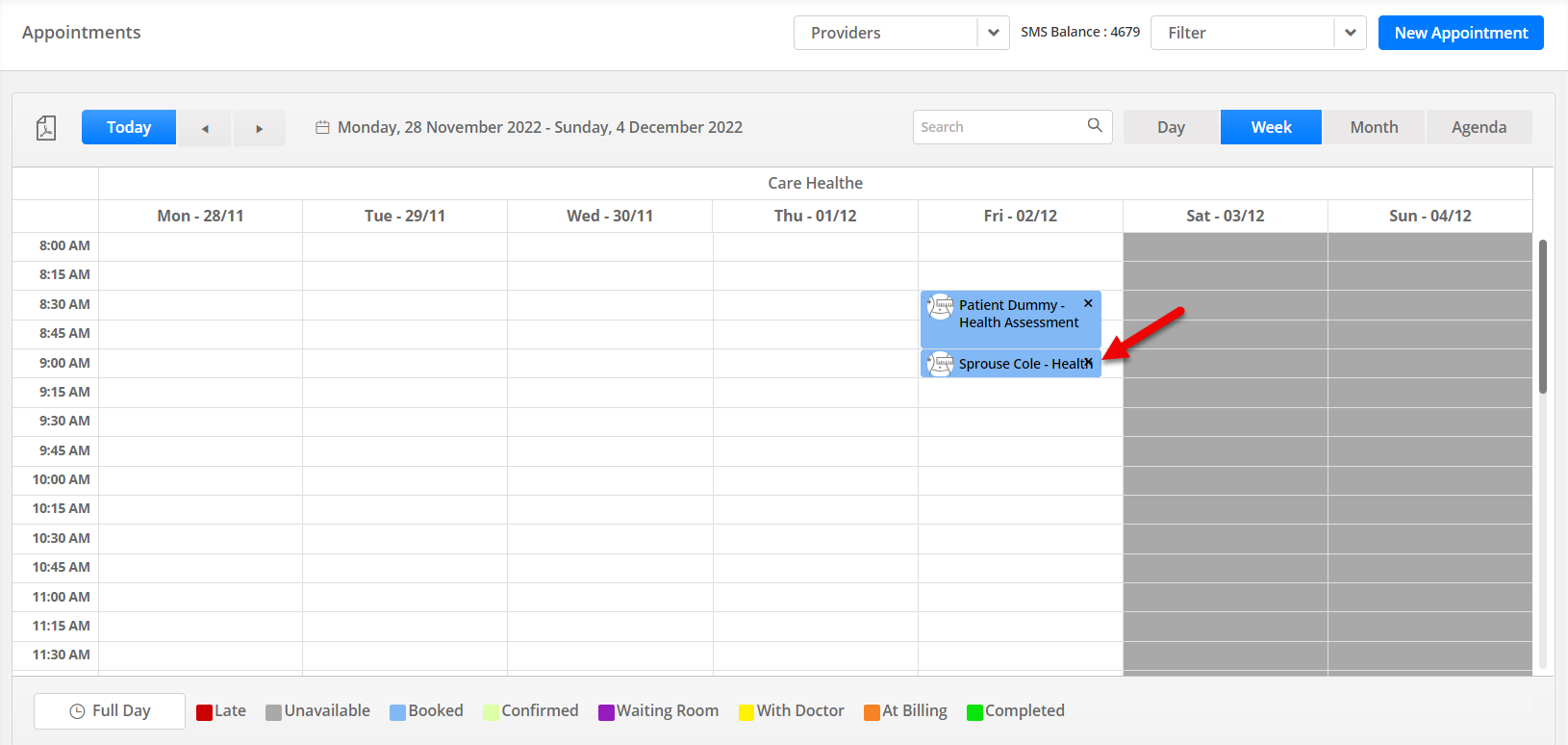 Make a selection at the top of the form to change the status of the appointment or select one of the drop down fields provided to make other adjustments. Edit as required, then select Save.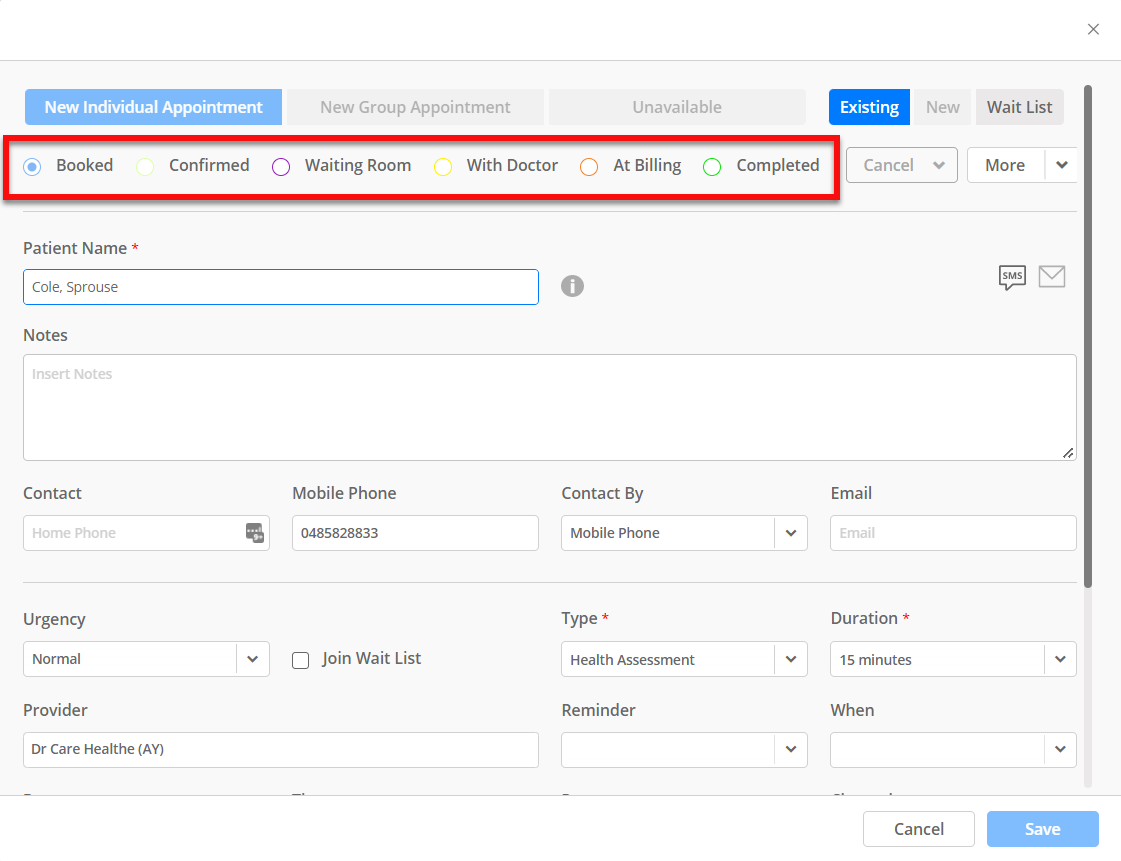 The changes will be reflected in the appointment calendar.

Rescheduling (Moving) an Appointment

To reschedule an appointment, click the Appointment and drag to the new time-slot.




The new appointment time will be reflected in the appointments calendar.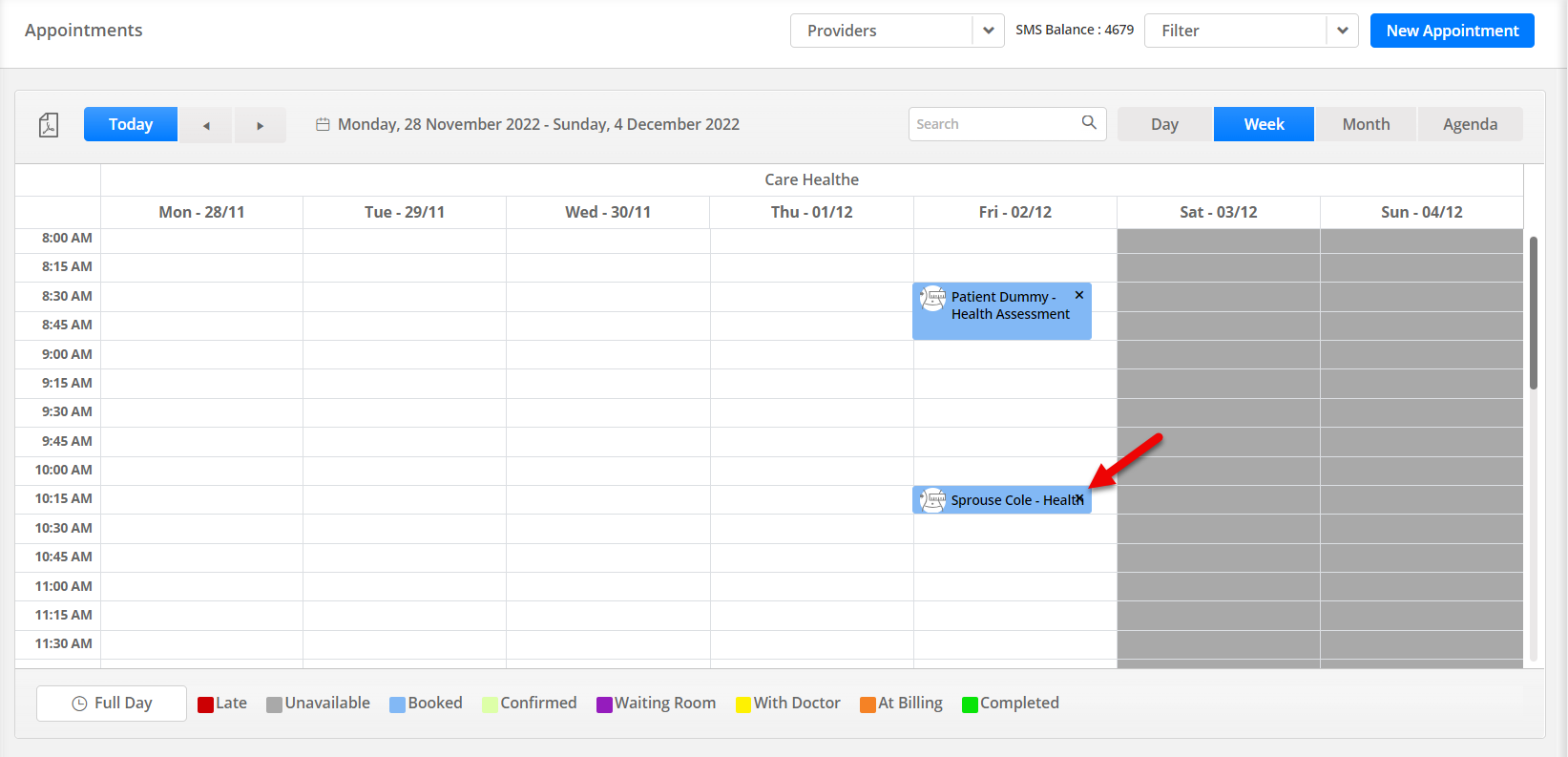 Extending or Reducing an Appointment

To Extend or Reduce the length of an appointment without opening it, place your mouse on the bottom or top edge of the appointment and a downwards facing Arrow will appear.

Click and Drag to Extend or Reduce the appointment length.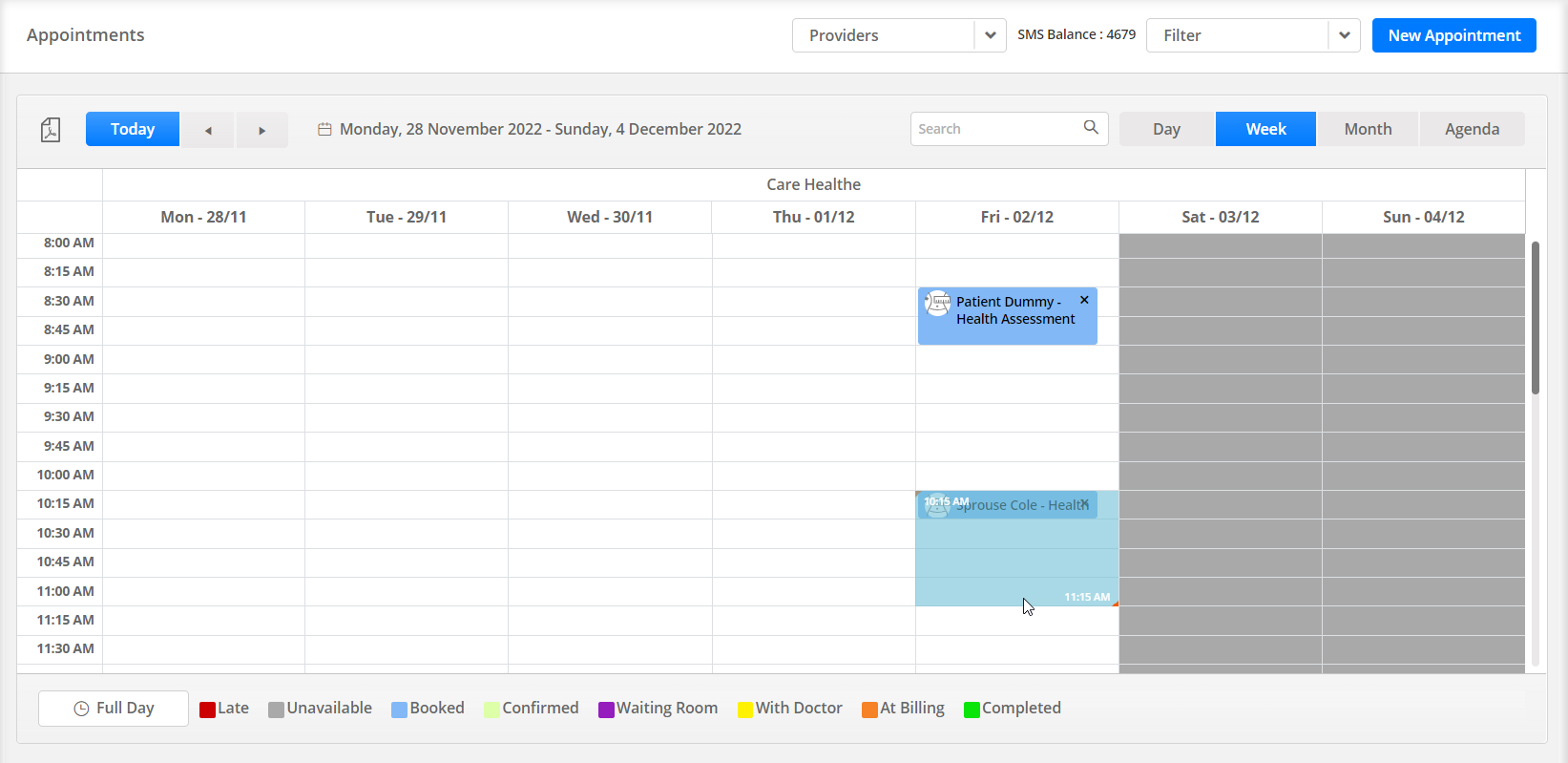 The new appointment length will be reflected in the appointments calendar.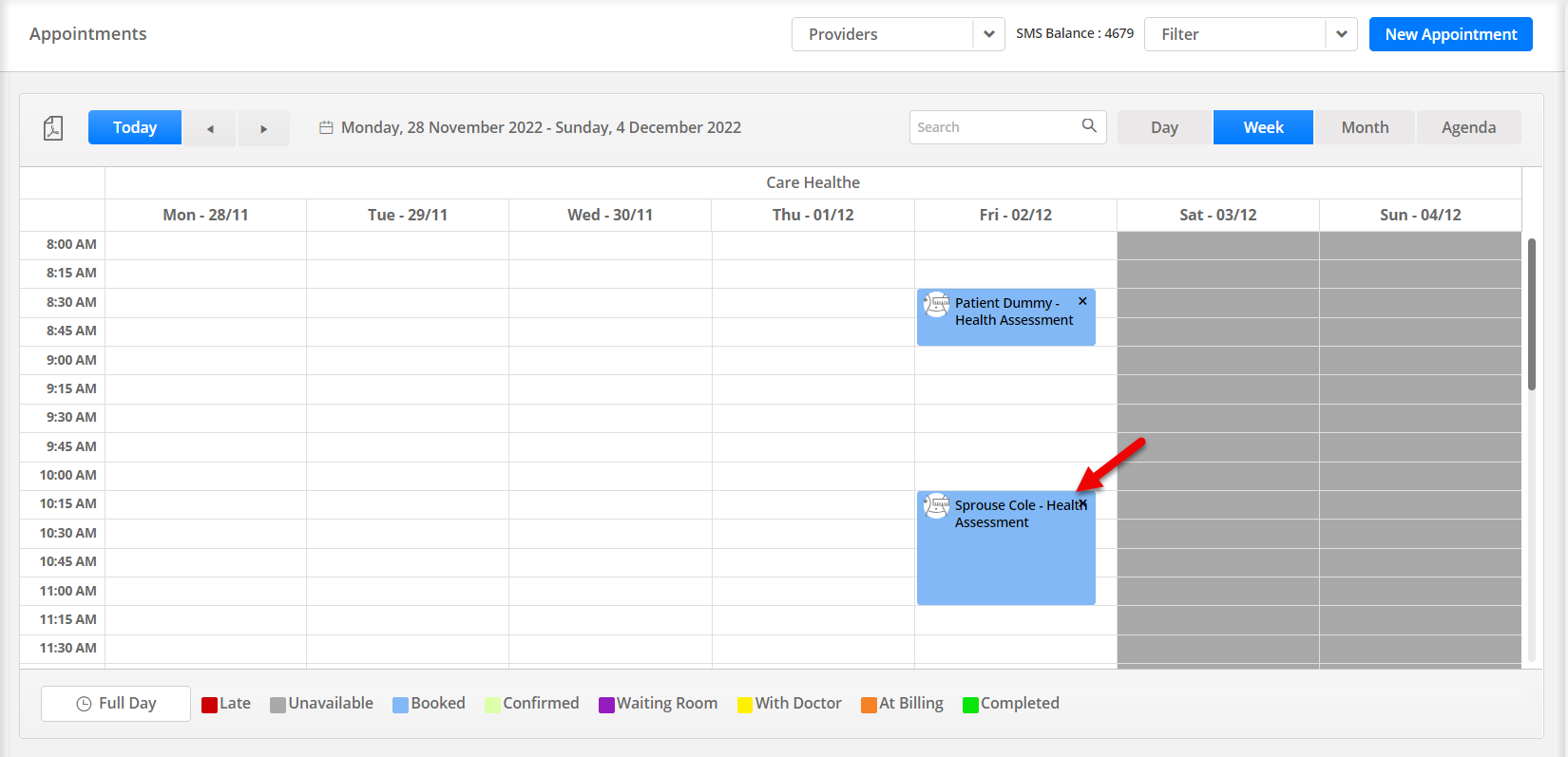 For urgent assistance, please contact MediRecords support on 1300 103 903 during business hours.