Appointments Hover-state
This article will cover what the appointments hover-state is and where to find it within MediRecords.
The appointments hover-state is a summary of all essential patient information relating to appointments and billing.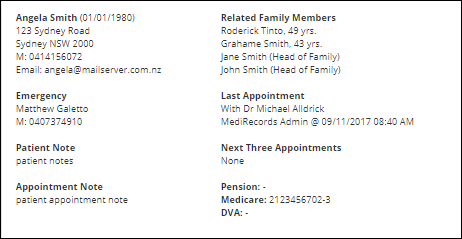 It is available from the Appointments Book after hovering the mouse cursor over the Name of a patient on an Existing Appointment.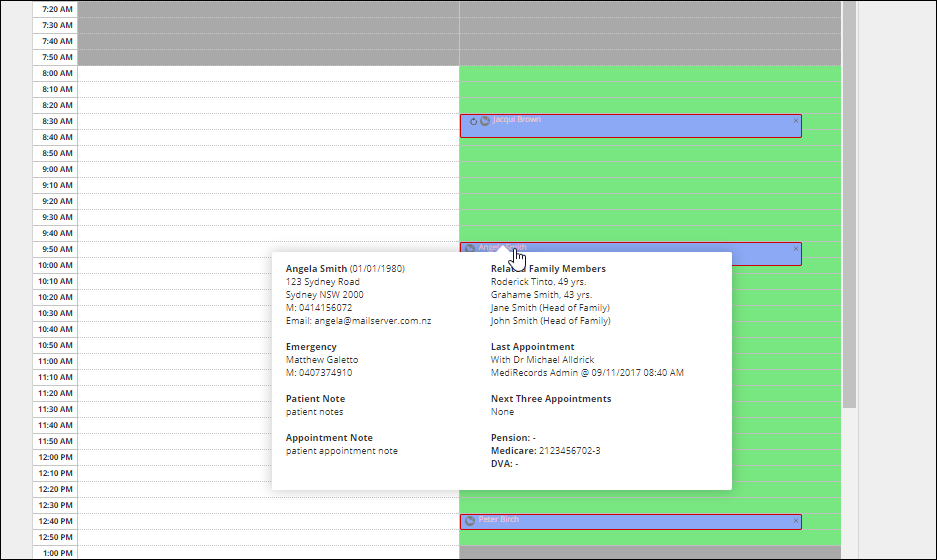 Alternatively, from a new or existing appointment window, hover the mouse cursor over the Information Symbol.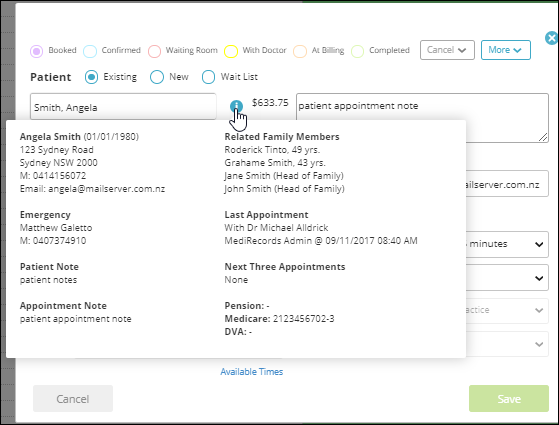 You've completed another MediRecords Tutorial. You should now be able find and use the appointments hover-state. If this is not what you're looking for, head back to our knowledge base and search for another article.
For urgent assistance, please contact MediRecords support on 1300 103 903 during business hours.