How to View All Available Doctor Schedules
In this article, you will learn how to set up MediRecords to display all the doctor schedules in a single view on the appointments calendar.
By default, MediRecords displays the schedules of all doctors, even those who are unavailable, on the appointment calendar.
To customise your appointment preferences, simply click on the Person Icon located in the MediRecords menu ribbon and then click on the relevant settings.
Preferences.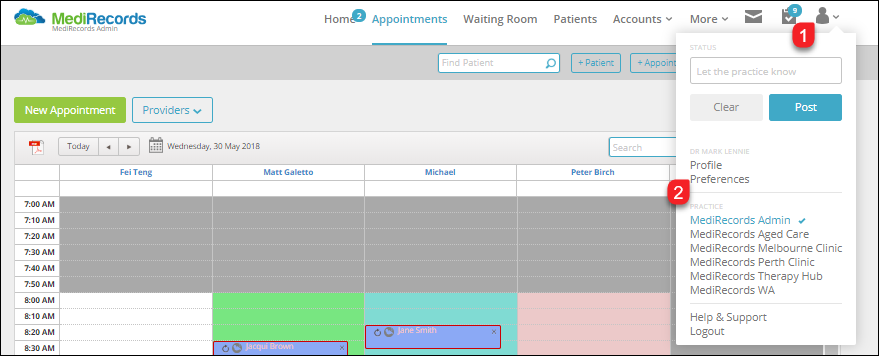 Click Appointments.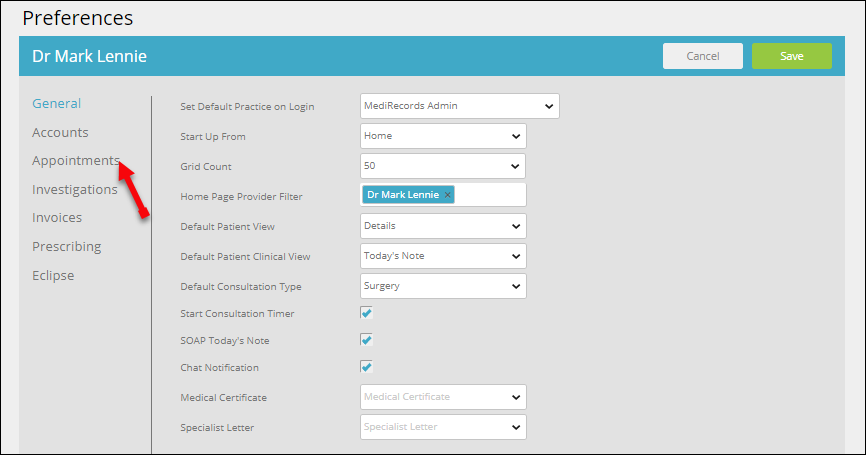 Click the Tick-Box next to Show Providers with Active Sessions, then click Save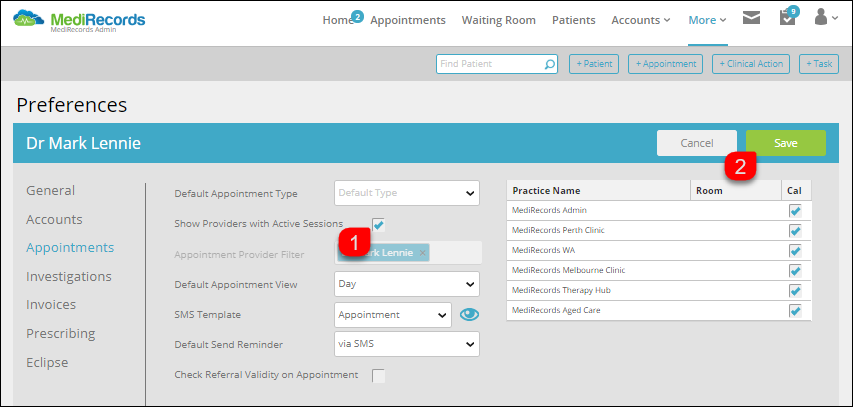 The appointment calendar will show only available doctors to be booked on each day upon a fresh login.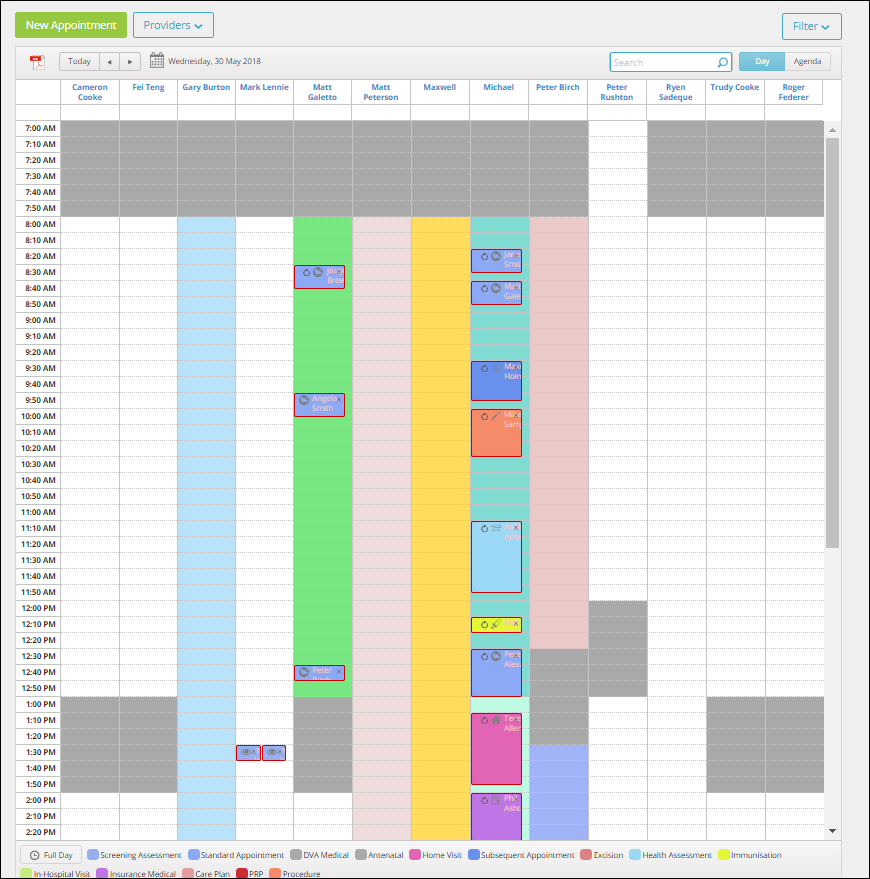 For urgent assistance, please contact MediRecords support on 1300 103 903 during business hours.