Practice Claims Preferences
Follow the below steps to configure your practice claims preferences.
1. Select More followed by Settings.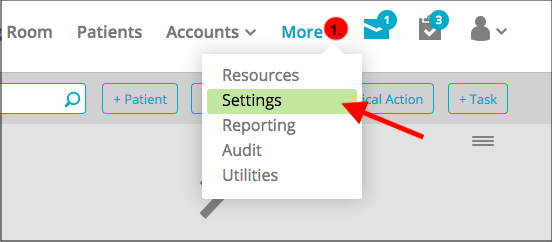 2. Select Configuration Settings.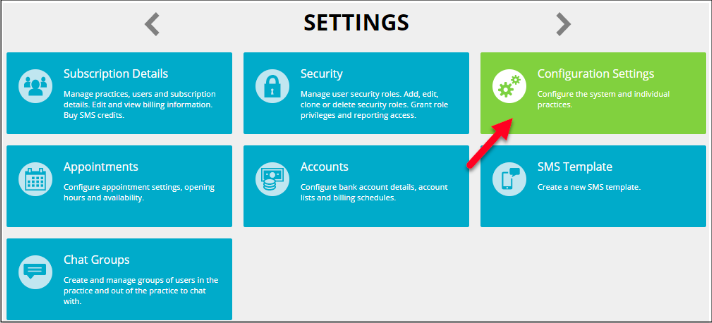 3. Then your Practice Name.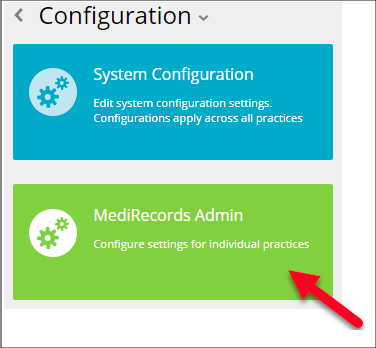 4. Select Claiming.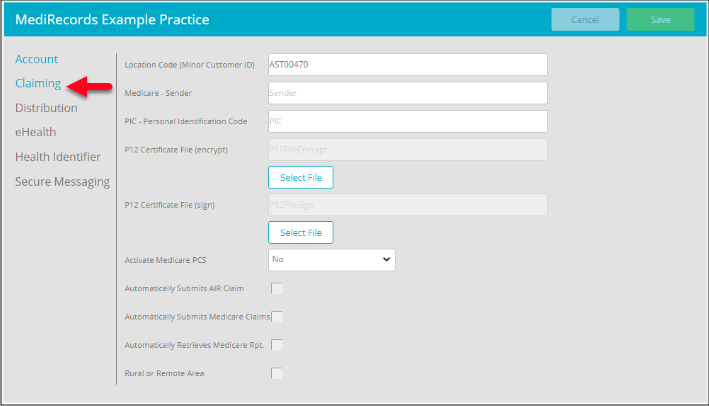 5. Configure your preferences to suit your practice:
Activate Medicare PCS: You can chose to submit your patient claims through a store and forward model, where the patient claim sits in the Unclaimed Amount stage until the claim is manually submitted. If you would prefer Patient Claims to be submitted in real-time, select No.
Automatically Submits AIR Claims: All immunisations administered from your practice will be sent to AIR automatically at the end of each business day if this tick-box is selected
Automatically Submits Medicare Claims: Bulk Bill and DVA claims will be submitted automatically at the end of each business day if this tick-box is selected.
Automatically Retrieves Medicare Rpt.: As the claim payment report becomes available, MediRecords will retrieve the report without you having to manually process your In Progress claims if this tick-box is selected.
Rural or Remote Area: 10991 will be automatically applied to Medicare invoices for children under 12 and pension card holders if this tick-box is selected. If this is not selected and your practice is in a metropolitan or other area and you don't select this tick-box, item code 10990 will automatically be applied instead.
After you've completed setting your practice's claims preferences, select Save.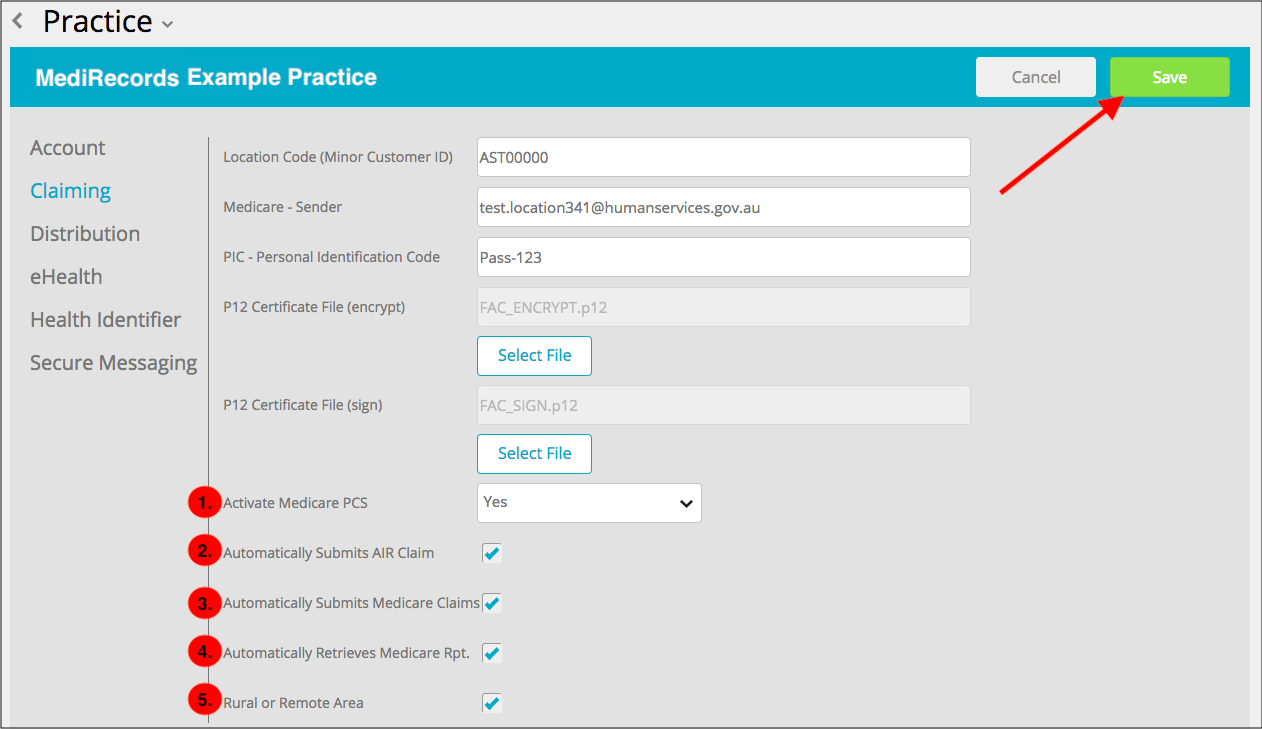 *NOTE: These preferences can be changed at any time by an employee with Practice Manager or Practice Owner security access.
You've completed another MediRecords Tutorial. You will now be able to successfully configure your practices claims preferences. If this is not what you're looking for, head back to our knowledge base and search for another article.
For urgent assistance, please contact MediRecords support on 1300 103 903 during business hours.