Resource Categories Overview
The Resources section of MediRecords contains documentation, templates and other information which will help you with the clinical and administrative workflow in your practice.

1. Click More and then select Resources.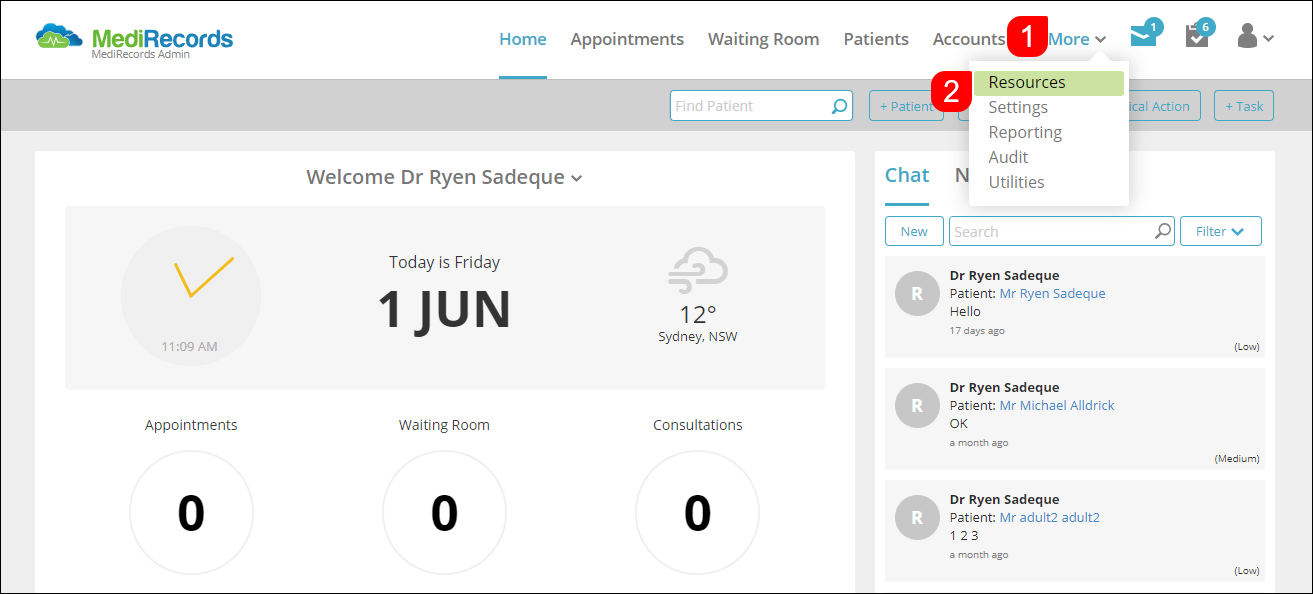 2. You will be taken to the Resources screen. There are a total of six categories that can be accessed here.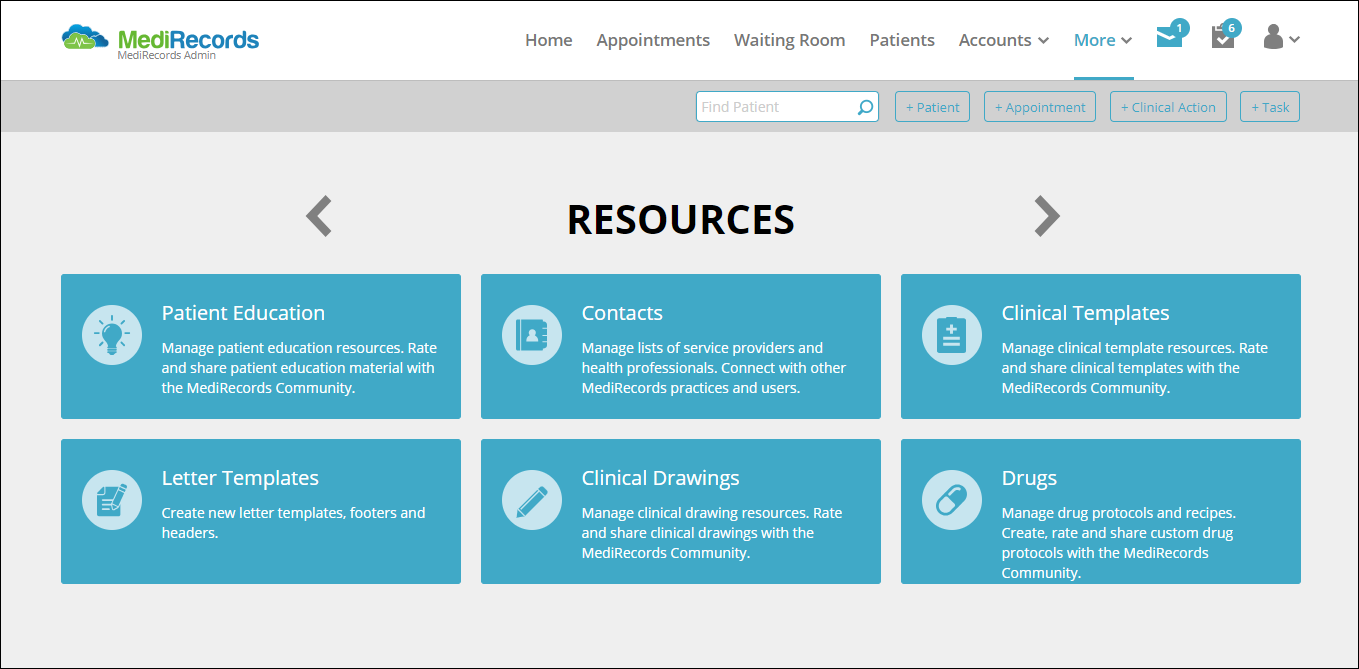 The following explains briefly what each section contains:

Patient Education

This section holds patient education resources (e.g. fact sheets, flyers) that you can distribute to patients in your consults.

Letter Templates

This section contains all templates that can be used in your practice e.g. medical certificates, pathology forms.

Contacts

This section holds professional contact information e.g. other health professionals, service providers, contractors.

Clinical Drawings

This section contains the clinical drawings that are used by the Clinical Drawer function in Consultations. You have the option to use pre-loaded images in MediRecords, or you can create and upload your own.

Clinical Templates

This section contains pre-built questionnaires to aid in your clinical consultations. These can include general to more specific (e.g. psychology, respiratory) types.

Drugs

This section holds resources for drugs that may be prescribed together or used frequently in the clinical setting i.e. protocols and recipes.
You've completed another MediRecords Tutorial. You should now be able to navigate to the Resources section and have a high level understanding of the various resource types available. If this is not what you're looking for, head back to our knowledge base and search for another article.
For urgent assistance, please contact MediRecords support on 1300 103 903 during business hours.