Filtering your Service Provider Contacts
Within the Service Providers section of MediRecords, you are able to use a filter view to selectively screen which details are showing. This tutorial will go through the various features of this function.
1. Within Service Providers, click on Filter.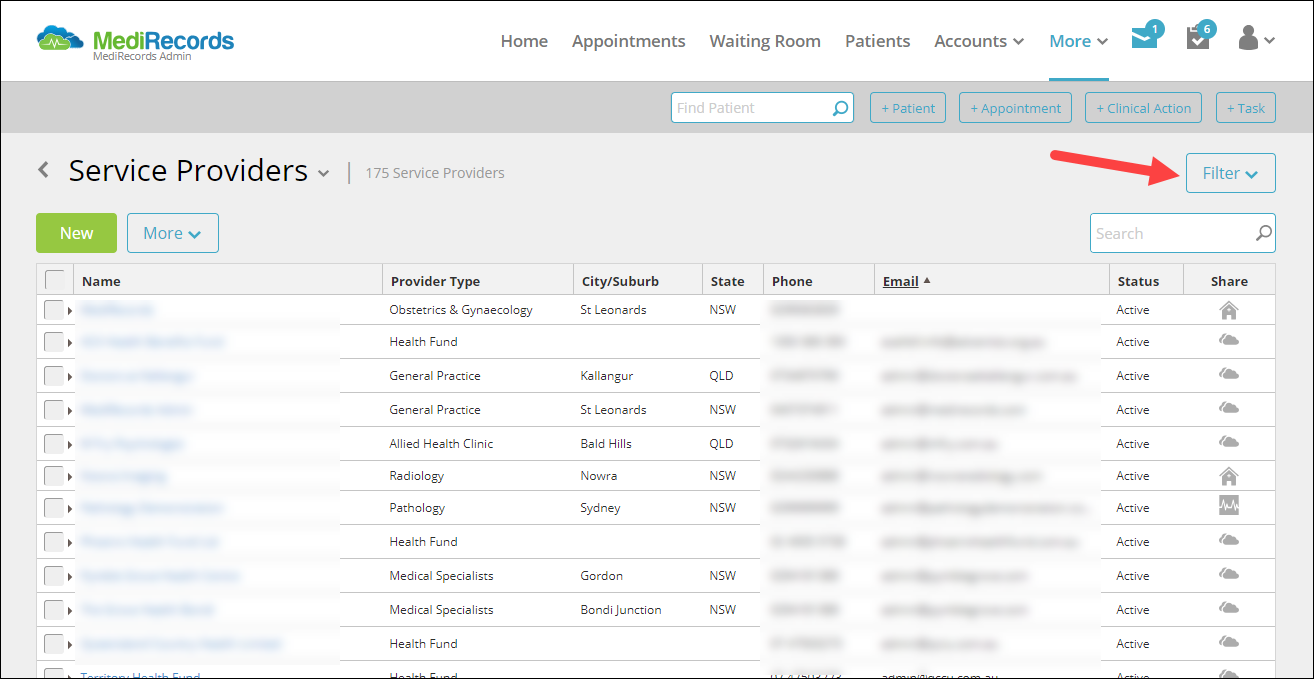 2. You will see these following options as the filter criteria.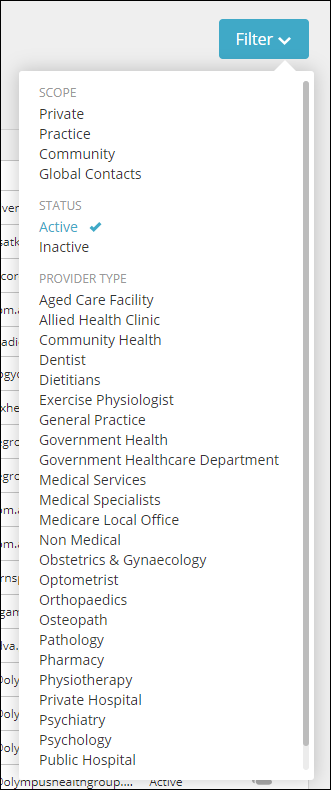 Scope
This allows the filter to screen the contacts list based on the privacy setting of the contact. Multiple options can be selected.

Status
This allows the filter to screen the contacts list on the active status.

Provider Type
This allows the filter to screen based on the Provider Type field in the contact (i.e. what type of service do they provide?). One or multiple can be selected.
3. By default, the filter will be configured to show all Active professionals. To demonstrate, we will configure to filter to show contacts of Scope (Practice), Status (Active), and Provider Types (Medical Services and Dentist).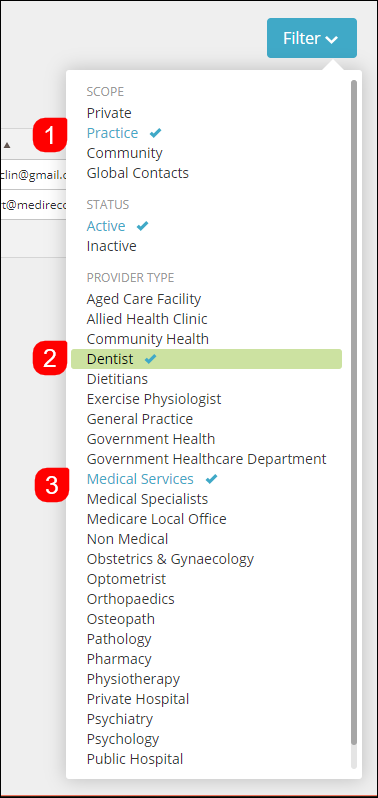 4. The following list will be produced as a result.




Filtering for contacts with Inactive status
1. To filter for inactive contacts, go to Filter and click on Inactive. Make sure to de-select Active.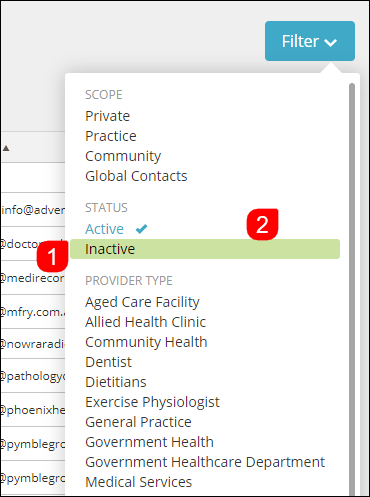 2. Now the list will show Inactive contacts only.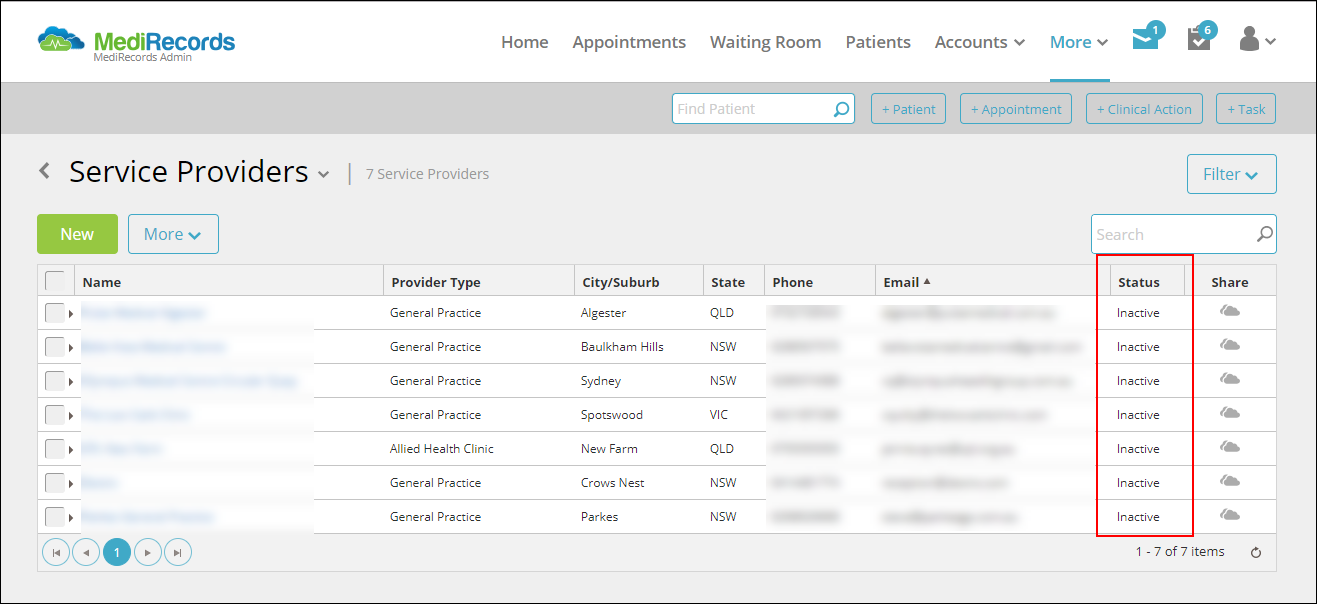 You've completed another MediRecords Tutorial. You should now be able to filter your service provider contacts. If this is not what you're looking for, head back to our knowledge base and search for another article.
For urgent assistance, please contact MediRecords support on 1300 103 903 during business hours.