Printing your Service Providers Contact Lists
Within the Service Providers section, MediRecords allows you to print one or multiple contact details. This tutorial will demonstrate this function.


1. Check the box next to the name of the contact(s) whose details you would like to print. Click More and select Print.



2. You will be taken to your in-browser printing page. Ensure all settings are correct, and press Print. This example uses the Chrome browser.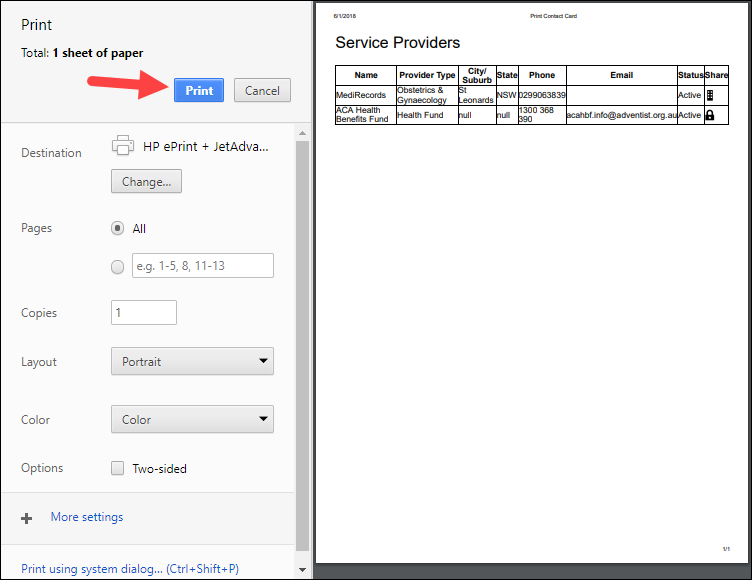 Note: If you would like to print pages of Service Provider contact details, you will have to print one page at a time. Please see image below as an example.



You've completed another MediRecords Tutorial. You should now be able to print from the Service Providers contact list.

If this is not what you're looking for, head back to our knowledge base and search for another article. For urgent assistance, please contact MediRecords support on 1300 103 903 during business hours.