Creating a New Health Professional Contact
Within the Health Professionals section of Contacts, MediRecords allows you to create and store new contacts for your system.
To create a new health professional contact:
1. Open the Health Professionals Page and click New Contact to open the contact form.



2. You will be shown the New Contact form.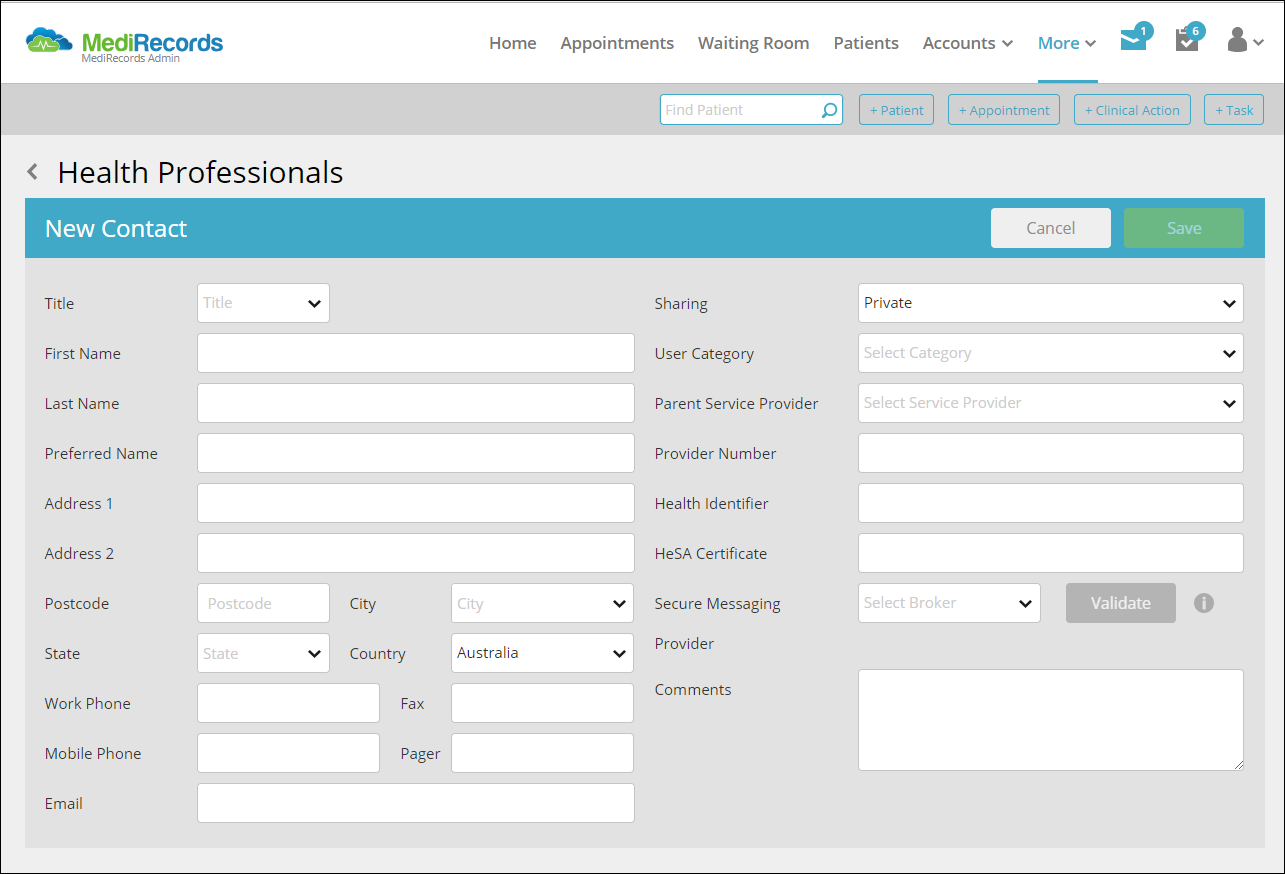 The compulsory details to complete are Title, First Name, Last Name, and User Category.

To ensure the new contact has the appropriate privacy setting, configure this in the Sharing field.
Select whether you want the contact to be exclusive to you (Private), or accessible to anyone within the practice (Practice).





Of particular note is the Parent Service Provider field. If the health professional is related to a service provider in your contact list, click it and select the name.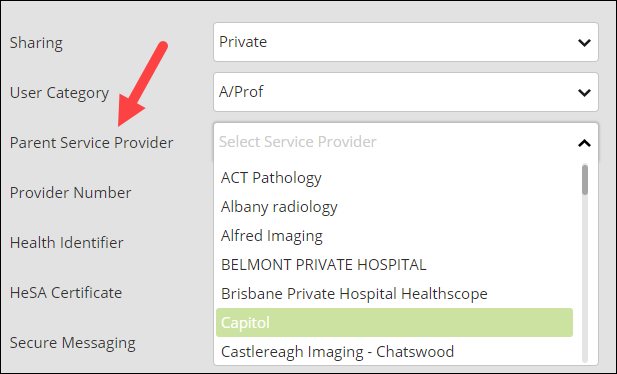 3. Complete the rest of the form as required and click Save.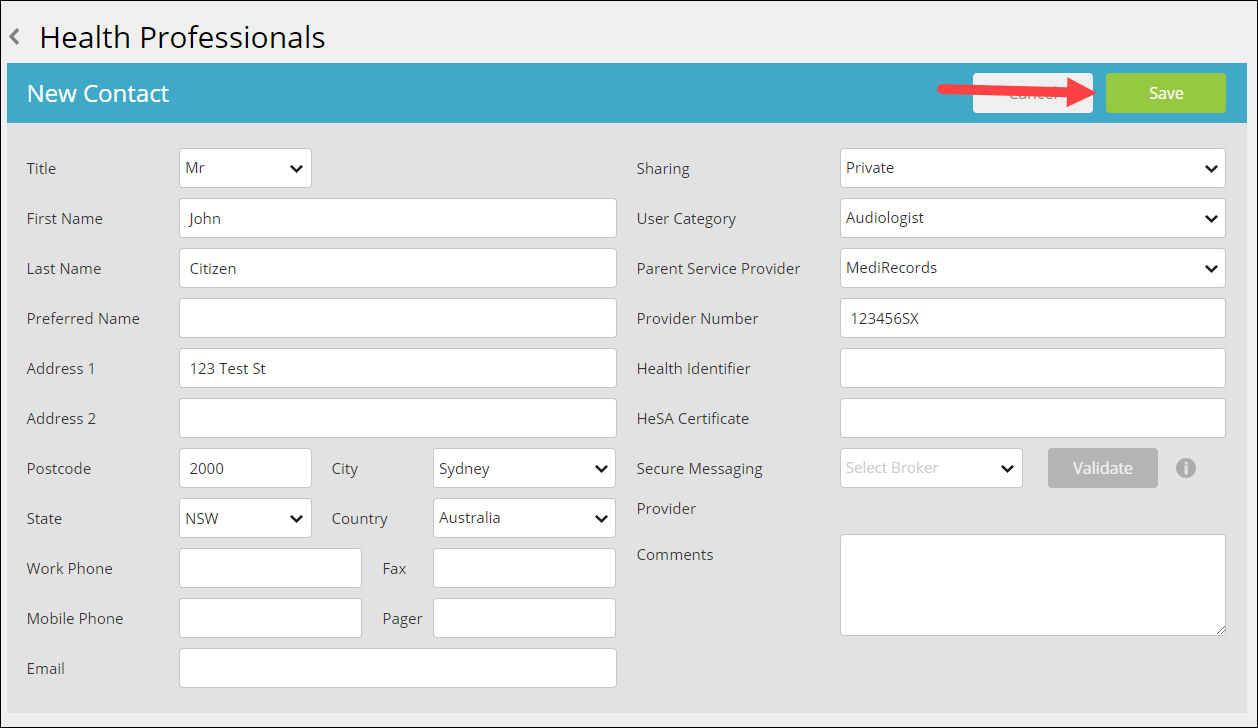 The newly created health professional will now appear in your contacts list.



You've completed another MediRecords Tutorial. You should now be able to create a new contact in the Health Professionals contacts section of MediRecords. If this is not what you're looking for, head back to our knowledge base and search for another article.
For urgent assistance, please contact MediRecords support on 1300 103 903 during business hours.