How to Add Identifiers for a User
This article will cover how to add identifiers for new and existing users.
In order for doctors and clinicians to use the appointment calendar and write prescriptions, they will need to have a Provider No. and Prescriber No. assigned to their user profile.

When you first create a MediRecords account, you are not required to enter in these numbers. If you are the account owner, and have a Provider No. and Prescriber No., you will need to add them to your profile now.

To add these numbers to a user's profile, click More at the top of the page to reveal a drop-down list, and click Settings.



Click Subscription Details.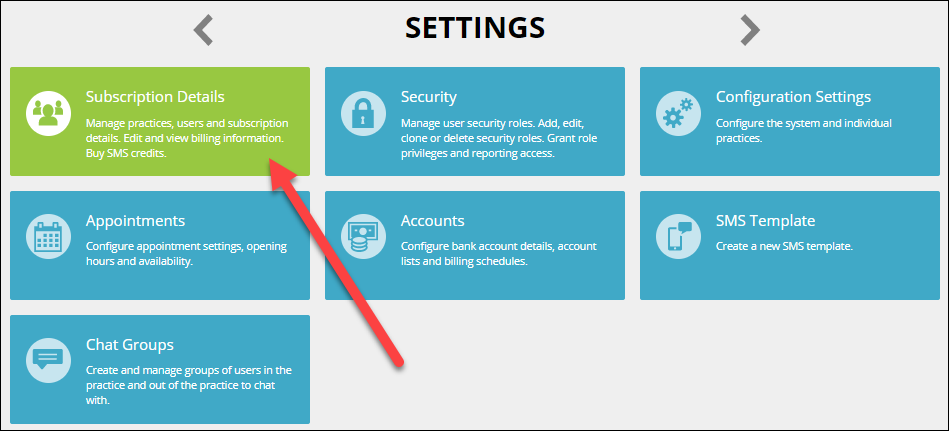 Click Users to open the list of users.



Click the Tick-box next to the name of the user to reveal a list of options. Click Edit to open the user's profile.



Click Identifiers to switch to the user's list of Healthcare Identifiers.





Click Provider No. and delete the XXXXXX placeholder from the field; you can now type in the Provider No. for the user.





Click Prescriber No. and type in the user's Prescriber No.





Click Save to return to the list of users.

Repeat this process for any additional users that may not have had their Provider and Prescriber No.'s recorded at time of registration.
If the provider works across multiple practice sites, a field for each practice the user has been allocated to will appear for you to enter their respective Provider No.'s into.
You've completed another MediRecords Tutorial. You should now be able to add identifiers for new and existing users. If this is not what you're looking for, head back to our knowledge base and search for another article.
For urgent assistance, please contact MediRecords support on 1300 103 903 during business hours.