How to Add Identifiers for a User
This article aims to provide a comprehensive guide on adding identifiers for both new and existing users. The process of adding identifiers, such as Provider No. and Prescriber No., to user profiles is crucial for doctors and clinicians to effectively utilise the appointment calendar and write prescriptions within MediRecords.
When initially creating a MediRecords account, it is not mandatory to enter these identification numbers. However, if you are the account owner and possess a Provider No. and Prescriber No., it is essential to include them in your user profile. To complete this task, follow the steps outlined below:
At the top of the page, locate and click on "More." This action will reveal a drop-down list.
From the drop-down list, select "Settings." This selection will direct you to the settings page.
Select Subscription Details
By following the above steps, you can proceed to add the necessary identifiers to the user's profile and ensure a seamless experience while utilizing the appointment calendar and writing prescriptions within MediRecords.

Click Subscription Details.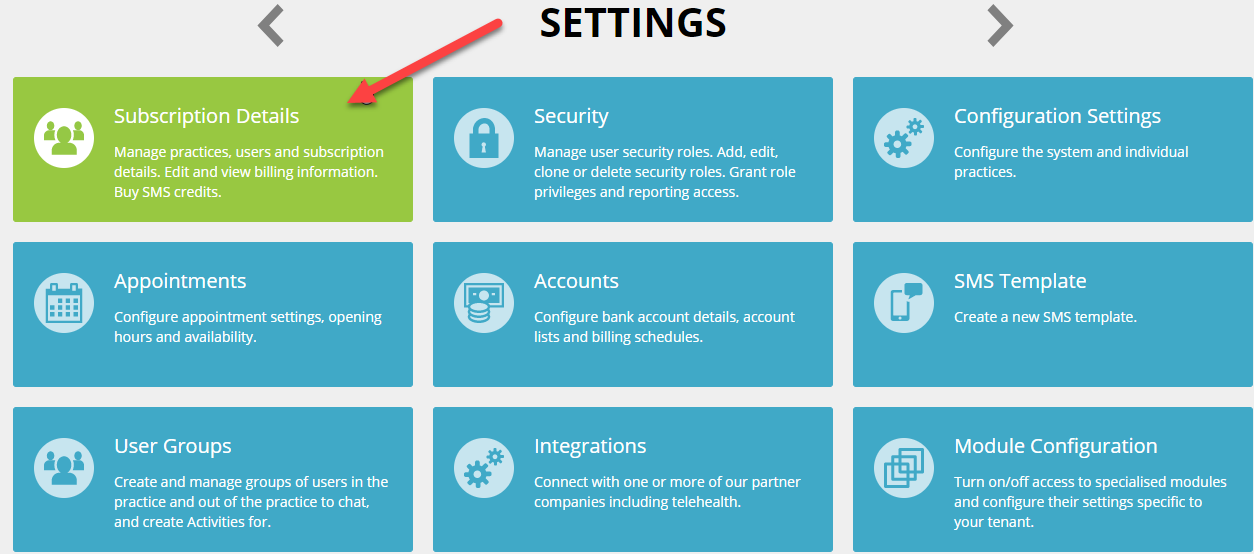 Click Users to open the list of users.


Click the Tickbox next to the name of the user to reveal a list of options. Click Edit to open the user's profile.



Click Identifiers to switch to the user's list of Healthcare Identifiers.




Click Provider No. and delete the XXXXXX placeholder from the field; you can now type in Provider No. for the user.





Click Prescriber No. and type in the user's Prescriber No.





Click Save to return to the list of users.

Repeat this process for any additional users that may not have had their Provider and Prescriber No.'s recorded at the time of registration.
If the provider works across multiple practice sites, a field for each practice the user has been allocated to will appear for you to enter their respective Provider No. into.
How to Add a User to a User Group
How to Set Up for Electronic Prescribing
What If The e-Prescribe and Print is Not An Option When Prescribing To My Patient?